Stand up for the facts!
Our only agenda is to publish the truth so you can be an informed participant in democracy.
We need your help.
I would like to contribute
"The governor must inform the Senate president about his or her absence from the state."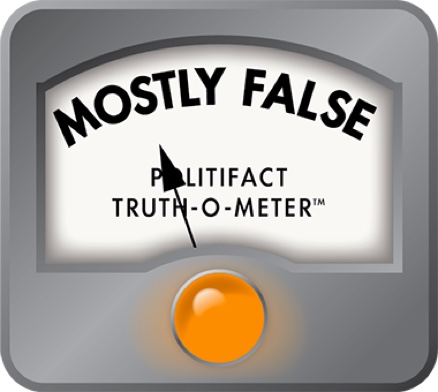 NH Republican Party says governor is required to notify Senate president of out-of-state travel
Gov. Maggie Hassan traveled to private meetings in New York and Washington D.C. Monday, fanning speculation that she may consider a run for U.S. Senate in 2016 to challenge first-term Republican Sen. Kelly Ayotte.
In recent weeks, the New Hampshire Republican Party has taken aim at Hassan's out-of-state travel schedule, claiming the New Hampshire Democrat is using the governor's post as a "political stepping stone" to elevate her political career.
Republican party Chairwoman Jennifer Horn filed several right-to-know requests seeking Hassan's travel itinerary, and suggested that Hassan did not follow "proper protocol" by notifying the Senate President when she left the state.  
In a letter sent to Hassan's office, Horn writes that "the governor must inform the Senate president about his or her absence from the state."
In response to Horn's letter, Hassan responded that -- at the time -- she had only traveled outside the state once in 2015, to the border with Maine to attend the groundbreaking for a bridge reconstruction project. She has since traveled out of the state twice more.
We wondered, is the governor required to tell the Senate president every time she leaves the state, whether on official business, for vacation or simply to go out for dinner in Boston?
State Republican Party spokesman Ryan William pointed to the New Hampshire Constitution, part 2 article 49, which outlines who acts as governor when the office is vacant, and what qualifies as a vacancy.  
That section states: "In the event of the death, resignation, removal from office, failure to qualify, physical or mental incapacity, absence from the state, or other incapacity of the governor, the president of the senate, for the time being, shall act as governor until the vacancy is filled or the incapacity is removed."
The section furthers outlines when the powers of the governor are transferred as a result of an absence from the state in its concluding sentence:  
"While the governor or an acting governor is absent from the state on official business, he shall have the power and authority to transact such business."
In other words, under Article 49, the only time gubernatorial authority would fall to the Senate President due to the governor's absence would be when the governor is away on unofficial business, such as a private vacation, said Martin Gross, senior counsel at the law firm Sulloway & Hollis and an expert in New Hampshire constitutional matters.
So, if Hassan leaves, is she required to notify Senate President Morse?
The Constitution doesn't directly spell it out.
Williams says it's good practice, for the safety of the state.
"It's important for Gov. Hassan to inform Senate President Morse when she is out of state. If she doesn't, he has no way to know he is acting governor (and) that would put the state at risk," Williams said.
Still, good practice is not the same thing as a requirement.
This is not a new issue; it has come up in state politics from time to time. The state attorney general's office has rendered opinions on whether the governor is required to notify the senate president of an absence.
"While there are instances when notice has been formerly given in the past, it is not mandated by the Constitution, which is wholly silent on the issue," wrote Attorney General Stephen Merrill in 1987.
However, Merrill noted, the intention of the Constitution was to have an automatic transfer of powers.
"Since the executive power must be kept functioning at all times, there can be no possibility of the gap which would occur while the Senate President awaits a notice from the governor," Merrill wrote.
And Merrill added, "There appears to have been a custom in New Hampshire for a Governor to provide notice if he is to be absent or disabled for some significant period of time."
Over the years, governors and senate presidents have worked out their own notification processes, and they vary widely.
When Sen. Sylvia Larsen, a Concord Democrat, was Senate President between 2006 to 2010 then-Gov. John Lynch, a Democrat, didn't tell her when he was leaving, she said.
"In my four years (as Senate President) I don't ever recall ever being notified," said Larsen, who did not seek reelection last year. "If I learned about it, it was just because we were friends."
That wasn't the case with Larsen's successor, Peter Bragdon, a Milford Republican who was Senate President between 2010 and 2013, overlapping with both Lynch and Hassan's terms.
Lynch and Bragdon worked out an informal system, Bragdon said. Lynch's chief of staff would notify Bragdon's office when the governor would be out of state. It was the same when Hassan took over, he said.
"It was pretty much a courtesy," said Bragdon, who is now executive director of Health Trust Inc., which was formerly part of the Local Government Center.
Hassan's office recently released documents showing that her chief of staff, Pam Walsh, emailed Morse's chief of staff, Kristy Merill, on the morning of Thursday, Feb 19, 2015, to tell her Hassan would be out of state that evening through Monday. That was when Hassan went to Washington D.C. to attend the National Governors Association winter meeting.
"She will be reachable by cell and email during the trip," Walsh wrote.
Walsh again emailed on Feb. 27, to say Hassan would be out of the state until the morning of March 3 as she traveled to New York and Washington D.C.
We'll note that none of the governor's powers were transferred to Morse during any of Hassan's absences, according to the governor's office.
Our ruling
New Hampshire Republican Party Chairwoman Jennifer Horn said Gov. Maggie Hassan "must inform the Senate president about his or her absence from the state."  
While according to the state Constitution the governor's powers are passed onto the Senate president during certain gubernatorial absences, the Constitution does not specifically require notification.
It has been a frequent practice for governors to notify the Senate president of their absence from the state (as Hassan has been doing by email) but this policy hasn't been followed in every case.
We rate her statement Mostly False.
Interview with Ryan Williams, spokesman, New Hampshire Republican Party.
Email interview with William Hinkle, spokesman for Governor Maggie Hassan.
Interview with Sylvia Larsen, former Democratic Senate President.
Interview with Peter Bragdon, former Republican Senate President.
Interview with Martin Gross, attorney with Sulloway & Hollis and an expert in New Hampshire constitutional matters.
New Hampshire Constitution online.
Press release, New Hampshire Republican Party, Feb. 4, 2015.
Browse the Truth-O-Meter
More by Allie Morris
Support independent fact-checking.
Become a member!
In a world of wild talk and fake news, help us stand up for the facts.