Stand up for the facts!
Our only agenda is to publish the truth so you can be an informed participant in democracy.
We need your help.
I would like to contribute
"I cast the deciding vote extending Medicaid health care coverage to 50,000 of our fellow citizens,"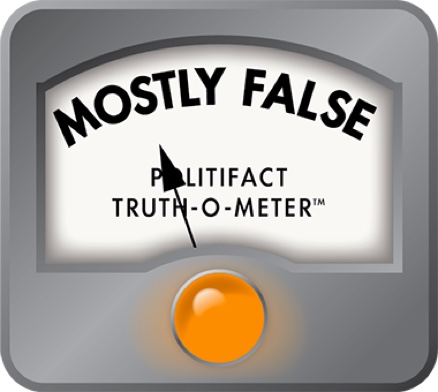 Was Colin Van Ostern the deciding vote for Medicaid expansion in NH?
New Hampshire's next governor will have a say in whether the state continues its Medicaid expansion program, which covers nearly 50,000 low-income residents and is set to expire in 2018.
Executive Councilor Colin Van Ostern pledges to support the program, and touts his background on the subject as proof.
"As a member of the Executive Council, I cast the deciding vote to extend Medicaid coverage to 50,000 people," Van Ostern wrote in a mailer sent to voters recently, a point he has repeated on the campaign trail.
"I cast the deciding vote extending Medicaid health care coverage to 50,000 of our fellow citizens," Van Ostern said in a WMUR debate the week before the primary.
Was Van Ostern the program's savior? We decided to take a look.
New Hampshire's Legislature approved a bill in 2014 to expand Medicaid for roughly two years to cover low-income adults making less than 138 percent of the poverty level. Democratic Gov. Maggie Hassan signed the expansion, also known as New Hampshire Health Protection Program, into law that March.
As an Executive Councilor, Van Ostern had no participation in that pivotal vote.
Many credited Republican leaders in the House and Senate for the vote because a few broke from their party and sided with Democrats in favor of expansion.
The Executive Council had a say on the program later that year, when the Department of Health and Human Services brought forward a $292 million contract amendment to pay for and implement expanded Medicaid.
The five-member council is in charge of approving state agency contracts that exceed $25,000. The council in 2014 was made up of three Democrats and two Republicans.
Democratic Gov. Maggie Hassan, who presides over the council, urged members to pass the agreement.
When she called the roll, all three Democrats voted by voice vote for the contract. The two Republicans opposed it.
Was Van Ostern the deciding vote? Not really.
Campaign spokesman Matt Trojan said without Van Ostern's support, Medicaid expansion wouldn't have passed.
But that's not entirely accurate. The council's vote was on a contract that allowed the two health care providers to move forward with the program that had already been approved in law.
At the time, Van Ostern himself said it was already a done-deal.
"There are legitimate policy disagreements, but this has been decided. This has been through the legislative process," Van Ostern said.  
And the "deciding vote" argument is even more dubious.
The claim has typically been used as an attack against Democrats who voted in favor of the Affordable Care Act, including New Hampshire Sen. Jeanne Shaheen.
In that case all 60 Democratic votes -- including Shaheen's -- were needed to pass the measure through the Senate. However, Shaheen, unlike others, was hardly a holdout until the last minute; she gave indications early on that she supported the president's reform plan.
Those claims were typically rated Mostly False.  
By the same token, the other two Democrats on the Executive Council have equal claim to the deciding vote title.
Generally, calling someone "the deciding vote" implies he or she played a pivotal role, such as withholding support or opposition until the last moment.
Expanded Medicaid received strong support among Democrats, and as the council's controlling party, the contract wasn't expected to fail.
Before the vote, Van Ostern and another Democrat both stated they planned to support the agreement.
Our ruling
Executive Councilor and candidate for governor Colin Van Ostern said he "cast the deciding vote to extend Medicaid coverage to 50,000 people."
The Executive Council voted in favor of the contract that allowed expanded Medicaid to go forward, but the vote to approve the program already passed the legislature with bipartisan support. Van Ostern was one of three Democrats who voted for the contract and stated his support ahead of time.
Since he did not have a direct vote on the law, and didn't change his position, we rate his claim Mostly False.
https://www.sharethefacts.co/share/7a2e65d7-e114-43f6-882c-5c2c06211bb6
Union Leader, Executive Council approves Medicaid expansion contract, July 16, 2014.
New Hampshire Secretary of State, 2014 Governor and Council Minutes
Van Ostern for NH mailer
WMUR, 2016 Democratic gubernatorial debate: Personal sacrifice you've made?, Sept. 6, 2016
PolitiFact NH, Jim Rubens claims U.S. Senator Jeanne Shaheen, D-NH, was the deciding vote to pass Obamacare, Nov. 19, 2013
Browse the Truth-O-Meter
More by Allie Morris
Support independent fact-checking.
Become a member!
In a world of wild talk and fake news, help us stand up for the facts.