Stand up for the facts!
Our only agenda is to publish the truth so you can be an informed participant in democracy.
We need your help.
I would like to contribute
"A sitting sheriff cannot be charged except by a warrant issued by a Superior Court judge."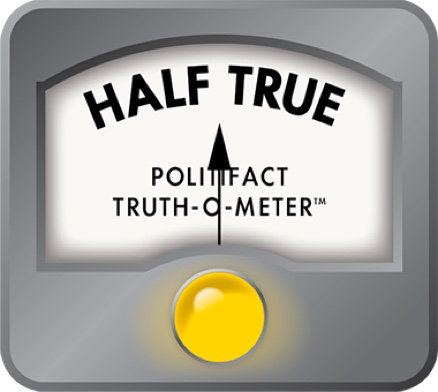 Gwinnett DA over-reaches on Sheriff Hill shooting statement
Clayton County Sheriff Victor Hill made national headlines running for a second term while facing multiple felony charges such as racketeering and giving false statements.
He said the charges were politically motivated, and he kept a relatively low profile after being acquitted on a whittled-down list of charges in 2013.
But he was thrust back into the spotlight Sunday. Police said he telephoned 911 to report that he had shot a female acquaintance in a model home near Lawrenceville.
Gwenevere McCord, 43, was rushed to the hospital in critical condition with a gunshot wound to the abdomen. McCord's family said she and Hill are longtime acquaintances.
There was some confusion Sunday about whether police could arrest Hill if they felt charges were warranted.
Georgia law says "a sitting sheriff cannot be charged except by a warrant issued by a Superior Court judge," Gwinnett District Attorney Danny Porter told AM750 and 95.5 FM News/Talk WSB, a news partner of The Atlanta Journal-Constitution, during an interview Monday morning.
Porter later said that, after further research, he determined the state law only applies in cases where a sheriff is on official duty when he or she allegedly commits a crime.
Hill was in Gwinnett on Sunday for what "appears to be a completely personal errand," Porter said.
PolitiFact Georgia was intrigued.
Does Georgia give special or different treatment to sheriffs who are suspected of a crime?
We'll look deeper at the law, which Terry Norris, the executive director of the Georgia Sheriffs' Association, was quick to tell us applies to far more people than just sheriffs.
It covers all peace officers, including sheriff's deputies and police chiefs, as well as teachers and school administrators, Norris said.
It states: "Any warrant for the arrest of a peace officer, law enforcement officer, teacher, or school administrator for any offense alleged to have been committed while in the performance of his or her duties may be issued only by a judge of a superior court, a judge of a state court, or a judge of a probate court."
Norris said he believes the law, which we found dates to the 1860s, was designed to prevent private citizens from obtaining criminal warrants against sheriffs and teachers just because they were mad at them for doing their jobs.
Magistrates and municipal judges can issue most warrants. But under these circumstances, the law requires requests for warrants be handled by higher-level probate, state or Superior Court judges, he said.
Porter said Tuesday that he purposely proceeded cautiously.
"I was not sure enough of the procedure that was required to arrest the sheriff. I was afraid I would make a procedural error in the case," he said.
Porter said Gwinnett County has six state court judges and one probate judge, but he would have only considered going to one of the 10 Superior Court judges on Sunday night had he decided then to pursue a warrant against Hill.
"I don't have a relationship with them (the other judges)," Porter said, 'that I could call them on a Sunday night and bring a police officer to their house."
He said he also wasn't certain whether Hill might claim to be on duty Sunday.
"Police officers make the argument they're always on duty,' Porter said. "The sheriff is elected. I didn't know if it made a difference. If he is arrested, he'll probably make the argument that he was in performance of his duties."
The Camaro that Hill was in had police lights and other equipment, Porter said.
Professor Ronald Carlson at the University of Georgia School of Law said Porter's actions made sense, given the statute.
There are no Supreme Court rulings on the protections afforded law enforcement and other public officials in the code, Carlson said, leaving it to be followed as purely as possible.
"With a high profile sort of case, and with a high-profile person who may be charged or not, it's good to go to probably to the highest court listed in statute, and that's the Superior Court judge," Carlson said. "I think he has the right idea.".
Yet the question remained how Hill, as a sheriff, was allowed to leave the scene Sunday night.
"How do you walk away from a shooting without saying anything? A lot of us in former law enforcement are scratching our heads," Former DeKalb County District Attorney J. Tom Morgan told the AJC.  "I don't think you and I could have walked away from something like that."
Jill Polster, an Atlanta criminal defense attorney and former prosecutor, said it is not unusual for police to not make an arrest until a thorough investigation is done when there is possibility of what attorneys call an "affirmative" defense.
Those defenses pop up in situations such as the Hill shooting, or in home invasions, when the claim of accidental shootings or self-defense can delay or lengthen investigations as law enforcement conducts interviews to reconstruct what happened.
For instance, former Peachtree City Police Chief William McCollom was indicted April 15 on reckless conduct charges from the New Year's Day shooting that left his former wife paralyzed.
McCollom told investigators he had fallen asleep with his gun in the bed when he accidentally shot Maggie McCollom in the back.
In the Hill case, there is a living victim, too. Police are likely waiting to talk to her before moving too quickly to determine what happened in a case that includes at least two other eyewitnesses, Polster said.
"In many stand-your-ground cases, or in the Peachtree City case, they take their time because there are a lot of possibilities to investigate," Polster said.
Porter dismissed any suggestion that Hill's position and reputation would likewise affect the outcome, saying,  "Sometimes it's better off to get it right than to get it fast."
In fact, Polster said, Hill's being sheriff may mean officers are more comfortable letting him leave a scene than they would someone who could fade away as they conducted their investigation.
"Victor Hill is not going anywhere," Polster said. "He's a public figure and he's not going to flee, so they can take their time and complete a full investigation."
Our conclusion:
Gwinnett District Attorney Danny Porter said " A sitting sheriff cannot be charged except by a warrant issued by a Superior Court judge."
He later said he had researched the law and determined that it only applied if the alleged crime occurred during the official performance of duty.
Porter's overarching point is that under Georgia law sheriffs are treated differently when they may have broken the laws they're supposed to uphold. On that point, Porter is correct.
But on the specifics, he's off base. He had other options. Warrants can be issued against sheriffs by the state court and probate courts judges.
PolitiFact defines a statement as Half True when it's at least partially accurate but missing enough context to be misleading to the average reader. Porter's statement fits that bill.
We rate his statement Half True.
AM750 and 95.5 FM News/Talk WSB radio, Danny Porter interview, May 4, 2015
The Atlanta Journal Constitution, "Victor Hill surrenders clothes, guns in shooting," May 4, 2015
Daily Mail,"Suburban Georgia sheriff who shot woman inside a model home' is allowed to leave the scene after he refuses to cooperate with police questioning," May 4, 2015
Interview with Danny Porter, Gwinnett district attorney
Phone interview with Terry Norris, executive director, Georgia Sheriffs' Association
Phone interview with Jill Polster, criminal defense attorney, Atlanta
Phone interview with Ronald Carlson, professor of law, University of Georgia School of Law
Georgia Code 17-4-40-c
"Did Clayton County Sheriff Victor Hill get special treatment" 11 Alive,May 4, 2015
Browse the Truth-O-Meter
More by Nancy Badertscher
Support independent fact-checking.
Become a member!
In a world of wild talk and fake news, help us stand up for the facts.