Stand up for the facts!
Misinformation isn't going away just because it's a new year. Support trusted, factual information with a tax deductible contribution to PolitiFact.
I would like to contribute
"Everyone on California's roads is properly licensed, tested and insured."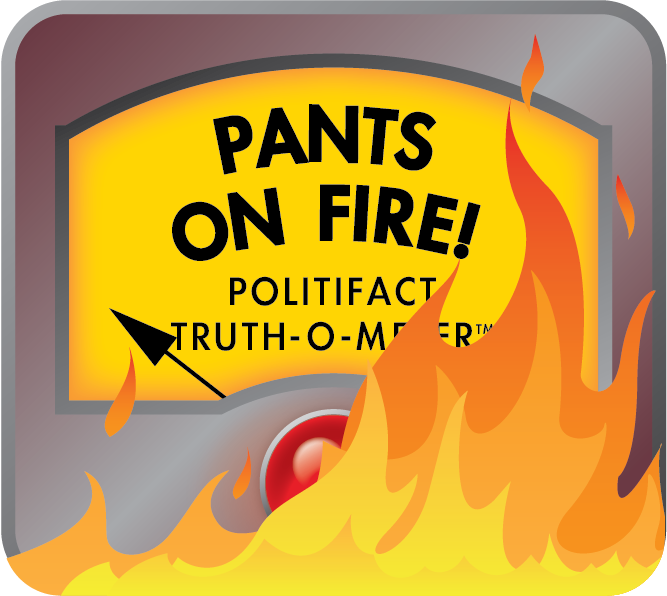 Claim says all California drivers are insured
LISTEN TO THIS STORY:
Convincing all California drivers to carry insurance has vexed state officials for decades. The most recent estimates show that 4.1 million drivers, or about one in seven on the state's roads, were uninsured as of 2012.
A state law that went into effect in January has suddenly wiped away that problem, according to Assemblyman Luis Alejo, D-Salinas.
Alejo announced in September that more than half a million undocumented state residents had obtained a driver's license under AB 60, which he authored.
He went on to say his law erases any worry about uninsured motorists rumbling down California's roads.
"I am proud to have authored this historic measure for not only the millions of hard working undocumented Californians that call California home, but also the 38 million California residents that can now rest assured that everyone on California's roads is properly licensed, tested and insured," Alejo said in a press release.
We wanted to fact-check the head-scratching claim that "everyone on California's roads is properly licensed, tested and insured," with a focus on the insurance portion.
We started with some sobering data from the California Highway Patrol, which enforces the state's requirement that all drivers carry insurance.
In the first eight months of this year, its officers issued more than 66,000 citations statewide to drivers who failed to show valid insurance.
*NOTE: The 2015 figure is a projection. As of Aug. 31, 2015, the CHP has issued 66,003 citations to improperly insured drivers.
Source: CHP
Clearly, uninsured motorists are still keeping the CHP busy.
Eric Lin, a professor who studies insurance at Sacramento State University, called Alejo's statement wishful thinking.
"First of all, it's inaccurate," Lin said. "I think that it's a goal that all of us should be trying to get to."
The professor cited an Insurance Research Council report from 2014 that estimates California had the most uninsured motorists in the nation in 2012, with 4.1 million.
While the report centers on trends from three years ago, Patrick Schmid, the council's research director, said there's no doubt people are still driving without insurance in California.
"The fact of the matter is there are motorists out there both nationally and within the state of California that are making the unwise decision to drive uninsured," Schmid said.
We asked Alejo's office to explain the lawmaker's claim. His spokeswoman responded in an email that the statement "should have been a little more precise."
"In retrospect," she added, "it should have read: "…but also the 38 million California residents that can now rest assured that everyone on California's roads will be properly licensed, tested and insured."
Assemblyman Luis Alejo. Photo by Andrew Nixon/Capital Public Radio
Lin said he's "not optimistic" that Alejo's prediction will come true.
"This uninsured motorist problem is perplexing. It's very difficult to mitigate," the professor said.
He said AB 60 has the potential to reduce uninsured driving in California, though he and state insurance and motor vehicle officials said it was too early to say whether the law is having that impact.
California does not require proof of insurance to obtain a driver's license. It does, however, require insurance to register a vehicle.
Insurance experts say Alejo's claim about "everyone" being insured on California's roads is far from true.
But they point out that the percentage of uninsured motorists has been falling in recent years. Nationwide,  it dropped from 14.9 percent of drivers in 2003 to 12.6 percent in 2012, according to the research council.
Compared with a few years ago, Schmid said the cost of auto insurance is less and more people are working, both of which persuade people to carry insurance.
The CHP data also point to fewer uninsured motorists. It shows a significant drop in citations issued for drivers who failed to show proof of insurance in each of the past five years.
Our ruling
Assemblyman Luis Alejo says "everyone on California's roads is properly licensed, tested and insured."
This statement is clearly a dream, with no basis in fact.
While indicators show the number of uninsured motorists is dropping, CHP officers are still very busy citing uninsured drivers. They wrote more than 66,000 tickets for uninsured drivers from January through August.
Insurance experts call Alejo's claim inaccurate and wishful thinking. They also strongly doubt the problem will ever be fully solved.
We rate the claim Pants On Fire, which we define as a statement that is "not accurate and makes a ridiculous claim."
Click here for more on the six PolitiFact ratings and how we select facts to check.
California Highway Patrol, citation data, 2010-2015
Insurance Research Council, "Uninsured Motorists, 2014 Edition," August 2014
Phone interview with Patrick Schmid, director of research, Insurance Research Council, Oct. 2, 2015.
Phone interview with Eric Lin, associate professor of insurance, Sacramento State University, Oct. 1, 2015.
Phone and email interviews with Fran Clader, spokeswoman, California Highway Patrol, Sept. 28-Oct. 1, 2015
Phone interview with Nancy Kincaid, spokeswoman, California Department of Insurance, Sept. 29, 2015
Email interview with Jessica Gonzalez, spokeswoman, California Department of Motor Vehicles, Oct. 2, 2015
Browse the Truth-O-Meter
More by Chris Nichols
Support independent fact-checking.
Become a member!
In a world of wild talk and fake news, help us stand up for the facts.