Facts are under assault in 2020.
We can't fight back misinformation about the election and COVID-19 without you. Support trusted, factual information with a tax deductible contribution to PolitiFact
I would like to contribute
Bernie Sanders opposes the death penalty, and Hillary Clinton supports it.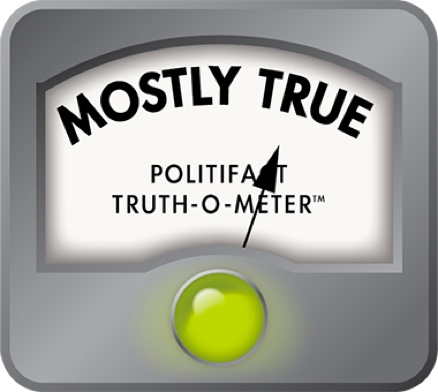 Where do Hillary Clinton and Bernie Sanders stand on the death penalty?
An image circulating on Twitter and Reddit claims Democratic presidential candidates Hillary Clinton and Bernie Sanders have opposing views on a host of issues, including the death penalty.
According to the image, Sanders opposes the death penalty, but Clinton supports it.
We wanted to see if the two candidates disagree on capital punishment. (See our other checks on the image here.)
Sanders and the death penalty
The Vermont senator has been an opponent of the death penalty for his entire political career. And with one exception, he has voted against expansions of the death penalty at every turn.
Sanders opposed the Violent Crime Prevention Act of 1991 during his first year in the U.S. House of Representatives.
"All over the industrialized world now, countries are saying, 'let us put an end to state murder, let us stop capital punishment'," Sanders said in a 1991 speech on the House floor. "But here what we're talking about is more and more capital punishment."
The bill, which included provisions to authorize the death penalty as appropriate punishment for crimes involving the murder of a law enforcement officer, terrorism and drug trafficking, never reached the desk of President George H.W. Bush.
In 1994, however, Sanders voted in favor of the final version of the Violent Crime Control and Law Enforcement Act, a bill that expanded the federal death penalty. Sanders had voted for an amendment to the bill that would have replaced all federal death sentences with life in prison. Even though the amendment failed, Sanders still voted for the larger crime bill.
A spokesman for Sanders said he voted for the bill "because it included the Violence Against Women Act and the ban on certain assault weapons."
Sanders reiterated his opposition to capital punishment in 2015. "I just don't think the state itself, whether it's the state government or federal government, should be in the business of killing people," he said on a radio show.
Clinton and the death penalty
Clinton's campaign did not provide her stance on capital punishment. 
The last time she publicly addressed capital punishment, which was 15 years ago, Clinton offered support.
In her 2000 run for U.S. Senate, she was quoted by a Washington Post columnist as saying the death penalty had her "unenthusiastic support."
Clinton's history on the issue, however, is slightly complicated.
As director of the legal aid clinic at the University of Arkansas in the 1970s, Clinton helped to get the death sentence of a 20-year-old African-American man sentenced to life in prison. But according to a timeline of the case compiled by the Marshall Project, a nonprofit news organization that focuses on criminal justice, Clinton's views on the topic changed as her husband's did.
Bill Clinton, then governor of Arkansas, is described as shifting his position on the death penalty as part of an effort to present himself as a centrist "New Democrat" in the 1980s.
Citing Paul Kengor's 2007 book God and Hillary Clinton: A Spiritual Life, the timeline says that Hillary Clinton " 'agonized' over her husband's embrace of capital punishment," eventually supporting it.
As first lady, she supported the 1994 crime bill that Sanders opposed.
After her election to U.S. Senate, she co-sponsored a bill that made it easier for prisoners on death row to appeal for exoneration through DNA testing.
Clinton hasn't yet addressed the issue in the 2016 election cycle.
Our ruling
The infographic claims Bernie Sanders opposes the death penalty and that Hillary Clinton supports it.
Sanders has opposed the death penalty for at least the last 20 years, though he did vote for the 1994 crime bill that, among many other provisions, expanded the number of crimes that could result in death penalty sentences. While Clinton has helped make it easier to appeal a death sentence, her most recent documented statements on the topic expressed tepid support.
Without a clear idea of her most recent stance, we can only assume she still holds that position.
We rate the claim Mostly True.
U.S. House of Representatives, "Bernie Sanders on Crime, Punishment and Poverty," Oct. 22, 1991
GovTrack.us, "H.R. 3371 (102nd): Violent Crime Prevention Act of 1991"
GovTrack.us, "H.R. 3355 (103rd): Violent Crime Control and Law Enforcement Act of 1994"
The Thom Hartmann Show, May 1, 2015
Reading Eagle, "Support for death penalty out of line for Hillary," Jan. 11, 2000
The Marshall Project, "A (More or Less) Definitive Guide to Hillary Clinton's Record on Law and Order," May 7, 2015
New York Times, "Death Penalty; Arkansas Execution Raises Questions on Governor's Politics," Jan. 25, 1992
Congress.gov, "Advancing Justice Through DNA Technology Act of 2003"
Email interview with Josh Schwerin, Hillary for America, Aug. 27, 2015
Email interviews with Warren Gunnels, Bernie 2016, Aug. 27 & Sept. 1, 2015
Browse the Truth-O-Meter
More by Will Cabaniss
Support independent fact-checking.
Become a member!
In a world of wild talk and fake news, help us stand up for the facts.