Stand up for the facts!
Our only agenda is to publish the truth so you can be an informed participant in democracy.
We need your help.
I would like to contribute
"There's no money" for Planned Parenthood in the bill that would keep the government open.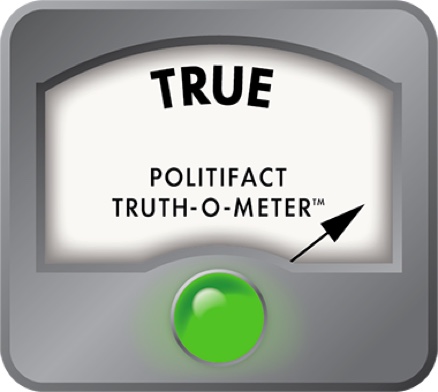 Is there Planned Parenthood funding in the bill that stops a government shutdown?
Congress needs to pass a spending bill by Sept. 30, 2015, or there'll be a government shutdown. Some members of Congress want to leverage this deadline to defund Planned Parenthood.
But the bill Congress will likely pass -- a short-term spending bill that funds the government through Dec. 11 -- doesn't include funding for Planned Parenthood to begin with, said Rep. Tom Cole, R-Okla., on Fox News Sunday Sept. 27. So Congress shouldn't shut down the government over funding the women's health organization.
"Well, first of all, look, on Planned Parenthood -- there's no money in the short-term (spending bill) for Planned Parenthood," Cole said. "Ninety percent of their money comes from Medicaid, not from anything we're going to do. And the remainder is awarded on what are called grants. They're all done in about April. There's none left to do this year, literally none. So, the idea that we're fighting over money for Planned Parenthood is -- it's a canard. It's just not true."
Is it true that this spending bill -- which could shut down the government if it's not passed -- doesn't include any money for Planned Parenthood? We decided to find out.
Federal budget and Planned Parenthood funding
To understand what Cole's talking about, we need to consider a key distinction in the federal budget. For the most part, federal spending is either mandatory or discretionary.
The mandatory category includes what are commonly referred to as entitlement programs, such as Medicaid, Medicare and Social Security. Annual spending for these programs is based on the number of people eligible for the program. Mandatory spending effectively runs on autopilot unless Congress changes this formula.
Discretionary spending goes toward pretty much everything else. Congress determines the amount of discretionary spending -- program by program -- through the annual appropriations process.
When we talk about getting a budget or else the government will shut down, we're talking about discretionary spending, because that's what funds most agencies and government salaries.
Keep that distinction in mind as we break down where Planned Parenthood's federal funding comes from. Planned Parenthood receives about $450 million each year in federal funds. Government funding (including state funding, too) accounts for about 41 percent of Planned Parenthood's yearly revenue, according to the group's annual report.
Of the $450 million in annual federal funds, about $390 million comes from Medicaid. Less than $1 million comes from other entitlement programs: Medicare and the Children's Health Insurance Program. Medicaid provides subsidized health care for poor Americans, and Planned Parenthood provides a significant number of poor women with reproductive health care.
So nearly 90 percent of Planned Parenthood's federal funding comes from entitlement programs, a.k.a. mandatory spending. Meaning it's not part of the appropriations process.
The remaining 10 percent does come from discretionary spending, meaning it's normally up for debate in the appropriations process. The $60 million comes from grants under the National Family Planning Program -- known commonly as Title X because it operates under Title X of the Public Health Service Act. However, this remainder is also not at issue at the moment.
Right now, Congress is trying to pass a short-term bill that would fund the government through Dec. 11, while it comes up with a more comprehensive budget bill. Next year's Title X grants will not be awarded until late spring, and all of this year's grants have already been given out. So Title X grants are not included in this short-term funding bill.
But just because this bill doesn't include appropriations for Planned Parenthood doesn't mean that members of Congress can't use it as a vehicle for defunding the organization in future legislation.
Bill language
Those who want to defund Planned Parenthood by leveraging funding for the rest of the government have advocated for including language in the short-term spending bill that zeros out all funding -- even if the funding isn't accounted for in that particular bill.
The language likely would look something like the proposed Defund Planned Parenthood Act: "Passage of the bill that would bar, for one year, federal funding for Planned Parenthood and its affiliates unless they certify that, during that period, they will not perform abortions or provide funds to other entities that perform abortions. The prohibition would apply to all federal funds, including Medicaid."
If that language were to become law, the effect would be immediate, said Joshua Huder, senior fellow at Georgetown University's Government Affairs Institute.
However, Congress normally doesn't change mandatory spending through the appropriations process because "it doesn't make political sense," he said. Reforming entitlement programs is an uphill battle, and attaching it to an appropriations bill doesn't change that.
"It basically dooms the bill and guarantees a shutdown because those programs are so politically contentious," he said.
Additionally, the Appropriations Committee would be stepping on other committees' toes, Huder added. Legislating on appropriations bills is technically against the rules, though the House can waive that rule.   
In any case, it appears that a "clean" short-term spending bill (which doesn't zero out Planned Parenthood funding) will pass Sept. 29 or 30, pushing this fight off to December.
Our ruling
Cole said, "There's no money" for Planned Parenthood in the bill that would keep the government open.
Congress could include language in the bill that would kill Planned Parenthood funding accounted for in other legislation. This would be an unusual move by Congress and would launch a major political fight.
But Cole is correct that the short-term funding bill that Congress is slated to pass does not itself fund Planned Parenthood -- largely because this bill addresses discretionary spending, while the vast majority of Planned Parenthood's federal funding comes from mandatory spending through the Medicaid program.
We rate Cole's claim True.
Fox News Sunday, transcript, Sept. 27, 2015
Congressional Budget Office, "Budgetary Effects of Legislation That Would Permanently Prohibit the Availability of Federal Funds to Planned Parenthood," Sept. 22, 2015
Congress.gov, H.R.719 - TSA Office of Inspection Accountability Act of 2015, accessed Sept. 29, 2015
Associated Press, "Senate advances stopgap spending bill to avoid shutdown," Sept. 28, 2015
NPR, "How Does Planned Parenthood Spend That Government Money?" Aug. 5, 2015
CQ, "Path Toward 'Clean' Spending Stopgap Bill Emerges," Sept. 24, 2015
Email interview, Cole spokeswoman Sarah Coley, Sept. 28, 2015
Email interview, House Freedom Caucus Chair Rep. Jim Jordan, R-Ohio, spokesman Darin Miller, Sept. 28, 2015
Email interview, Government Affairs Institute senior fellow Joshua Huder, Sept. 28, 2015
Browse the Truth-O-Meter
More by Lauren Carroll
Support independent fact-checking.
Become a member!
In a world of wild talk and fake news, help us stand up for the facts.