Stand up for the facts!
Our only agenda is to publish the truth so you can be an informed participant in democracy.
We need your help.
I would like to contribute
Lady Gaga announced she would cover her face "until Trump gets fired from office."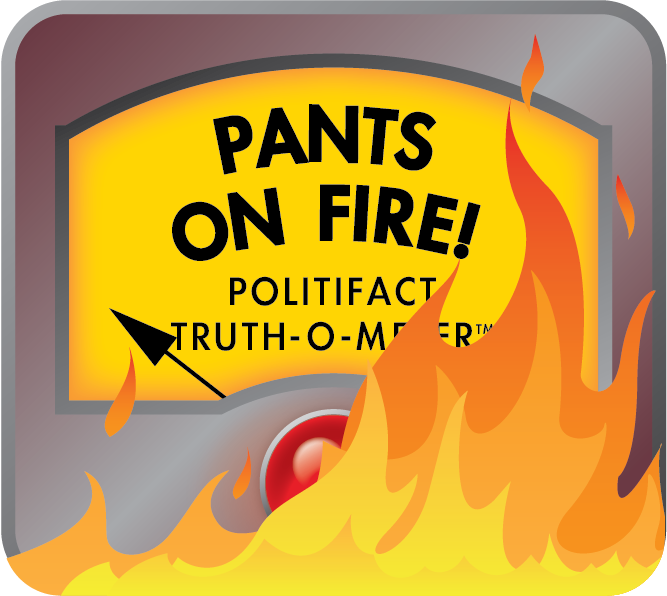 Lady Gaga did not say she would cover her face until Trump is 'fired from office'
A story about recording artist Lady Gaga announcing she would cover her face until President-elect Donald Trump is out of office appears to be masking the truth.
A Nov. 25, 2016, post on TheRightists.com claimed that Gaga — née Stefani Germanotta — revealed her protest plan on a CBS Sunday Morning interview.
The original post, with the headline "Lady Gaga Reveals Plan To Cover Her Face Again 'Until Trump Gets Fired From Office And I Feel Free Once More,'" was temporarily missing after the interview aired, but has reappeared. The story also was posted practically verbatim on several other sites.
After a brief synopsis of Gaga saying she lamented losing her privacy to the paparazzi as a pop singer, the post quoted her as saying she was opposed to a Trump presidency.
"I might have to go back to hiding my face again until he gets kicked out of the White House," the story quoted her as saying. She allegedly told CBS correspondent Lee Cowan that she had moved past "wearing a mask" as she had done with elaborate costumes earlier in her career. She thought Trump was a real monster who would drive her back to the practice, whether it was with makeup or an actual mask.
"I'm sorry to have to disappoint my fans, but I'm afraid I'm going to have to revert to wearing a mask whenever I'm out in public, and that includes performing during live shows and on television as well," the story quoted her as saying.
"Until Donald Trump is fired from office and stops making everybody's life miserable, and simultaneously, until things quiet down around me a bit to a point where I'm able to go out to lunch and not have my picture taken 10,000 times on the way to the diner, I'll be going back to wearing a mask."
While Gaga did appear in a CBS Sunday Morning segment on Nov. 27, the idea that she announced a new kind of poker face turned out to be a bald-faced lie.
She said no such thing in the nine-minute interview. We also could find no mention of it on her profiles at Twitter, Facebook or Instagram, or her website. (Our inquiries to her Interscope Records label and CBS News went unanswered.)
Gaga, a Hillary Clinton supporter, did make a number of moves after Election Day, protesting Trump's victory in front of Trump Tower, signing a Change.org petition asking Republican electors to switch their votes to Clinton and recently admonishing Melania Trump's "hypocrisy" for the future first lady's plans for an anti-bullying campaign.
Gaga also really discussed with Cowan how she felt trapped in a bad romance with her public persona, unable to freely express herself outside of her own home:
"I'm very acutely aware that once I cross that property line, I'm not free anymore. As soon as I go out into the world, I belong, in a way, to everyone else. It's legal to follow me. It's legal to stalk me at the beach. I can't call the police or ask them to leave. And I took a long, hard look at that property line, and I said, 'Well, you know, if I can't be free out there, I can be free in here.'"
The Nov. 25 story on TheRightists.com used similar, but not identical, wording before launching into the alleged Trump tirade. It's possible the site was able to lift the initial gist of the interview before it aired thanks to a Nov. 23 preview of the segment on CBSNews.com.
The site bills itself as a "HYBRID site of news and satire," and that "part of our stories already happens, part, not yet." It also admits that "NOT all of our stories are true!"
There was no indication which part of the Gaga story might be true and which part was not. Other sites that posted the story didn't specify, either. That gives us a million reasons to find their claims unreliable.
Our ruling
Bloggers said Lady Gaga announced she would cover her face "until Trump gets fired from office."
The original post, which has been taken down, was on a site that billed itself as a hybrid of news and satire, and referenced a real interview on CBS Sunday Morning. There was no indication of what was real and what was made up in the story, and it was copied by several other sites that also didn't identify the fabricated portions.
Although Gaga has spoken out against Trump, there's no mention of him in the CBS interview — nor did she announce a plan to shield her face out of grief.
Bloggers may have been looking to garner applause for this one, but Gaga's supposed mask appears to be made out of whole cloth. We rate it Pants on Fire!
https://www.sharethefacts.co/share/bace1b99-594a-4d75-9f55-d40d49a08928
Browse the Truth-O-Meter
More by Joshua Gillin
Support independent fact-checking.
Become a member!
In a world of wild talk and fake news, help us stand up for the facts.