Get PolitiFact in your inbox.
"Texas Church shooter was Antifa and wanted to start (a) 'communist revolution.' "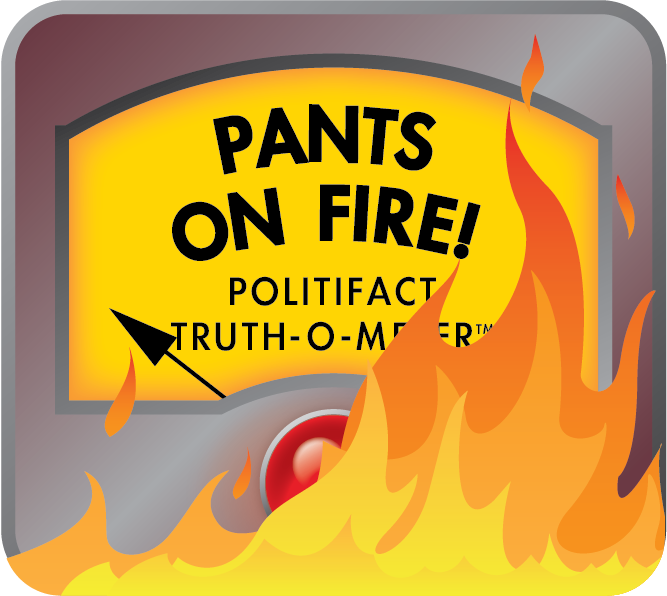 Fake news: No proof Antifa, communism compelled Texas shooter Devin Kelley
A fake news story about the killer in a mass shooting at a Texas church said the gunman was an anti-fascist looking to sow chaos in the hope of starting a civil war.
The headline on a Nov. 5, 2017, story on ThirdEstateNewsGroup.com read, "Texas Church shooter was Antifa and wanted to start 'communist revolution.' " Facebook users flagged the post as being potentially fabricated, as part of the social network's efforts to curb fake news.
The story appeared the same day 26-year-old Devin Patrick Kelley killed at least 26 people in First Baptist Church in Sutherland Springs. It said Kelley was "an Antifa member who vowed to start a civil war by 'targeting white conservative churches' and causing anarchy in the United States."
The post also said he "was one of two shooters in the church, according to eyewitnesses, who also report Kelley carried an Antifa flag and told the churchgoers 'this is a communist revolution' before unloading on the congregation, reloading several times."
None of those details have been confirmed by law enforcement agencies, or reported by reputable media outlets. Authorities said their initial investigation showed the attack was likely motivated by a family dispute, and not a broader movement.
The story was an incomplete copy of a longer post on fake news website YourNewsWire.com, which attributed many of its assertions to Kelley's alleged Facebook profile.
"Devin Kelley's Facebook page stated that he was an atheist and his interests included 'Civil and social rights' and 'Civil rights' as well as endorsements for local Texan Democratic political candidates. His page also featured photos of several high powered weapons," the post read.
YourNewsWire.com claimed that they had Facebook images of Kelley and an AR-15-style rifle, although there was no indication it was the Ruger AR-556 rifle police have reported finding at the scene.
We could not find a Facebook profile for Kelley, so we could not independently verify the content of his alleged profile. The Washington Post and Los Angeles Times, among others, reported that the profile with those photos had been taken down shortly after the shooting.
The top of the YourNewsWire.com story contained the two images, plus a third of an Antifa flag. Antifa United debunked the use of the flag image in a Facebook post.
"Let's go ahead and lay this to rest right now. The far-right (badly) put together a collage of images/mock up of a FB profile and are claiming the Texas shooter uploaded a picture of his antifa flag. How do we know its fake?" the group posted on Nov. 5. "That's OUR picture. Pulled from our shop website when we had that flag design in stock. The person holding it in the picture is me. The admin of this page. In my office. You can only see a part of my torso but yeah…"
For the record, the only official image of Kelley released by authorities was his drivers license photo.
The YourNewsWire.com post also contained an image that purported to show two individuals having a text conversation about the shooting, with one of them saying they had "talked to some people who were inside."
There was no attribution for the conversation, which contained some of the bogus details YourNewsWire.com was reporting — including the Antifa flag, the number of shooters and a reference to Das Kapital, a Karl Marx book criticizing capitalism.
We attempted to contact Baxter Dmitry, who is listed as the author on the post, to confirm the sources of these details, but did not get a reply.
The idea that Kelley was an antifa member targeting conservatives was a popular talking point among the so-called alt-right following the shooting. Other conservative outlets focused on Kelley's supposed atheism and Facebook "like" of CNN.
The Texas Department of Public Safety confirmed on Nov. 6 that it appeared Kelley's attack was related to a family dispute.
"This was not racially motivated, it wasn't over religious beliefs," agency spokesman Freeman Martin said in a news conference. "There was a domestic situation going on within the family and the in-laws."
CNN reported that Kelley killed his wife's grandmother, Lula White, in the attack. NBC reported he may have been targeting his mother-in-law.
"The suspect's mother-in-law attended this church," Freeman said. "We know that … she had received threatening texts from him."
He declined to elaborate, saying the investigation was ongoing.
Our ruling
A fake news post said Kelley was Antifa and wanted to start a "communist revolution."
The story originally came from YourNewsWire.com, a website we know to post articles full of bogus details. Law enforcement has not reported the sensational particulars in the site's story. A spokesman attributed the massacre to a domestic dispute among Kelley and his family members, not connecting Kelley to Antifa or communism.
We rate this statement Pants on Fire!
Browse the Truth-O-Meter
More by Joshua Gillin
Support independent fact-checking.
Become a member!
In a world of wild talk and fake news, help us stand up for the facts.