Get PolitiFact in your inbox.
"The first tweet was sent from Austin."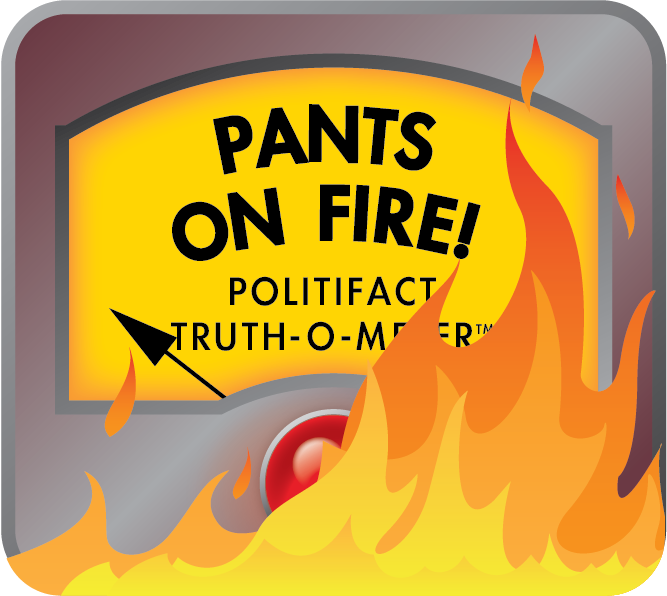 Steve Adler wrongly claims first tweet was sent from Austin
Austin Mayor Steve Adler, making a pitch for special transportation aid, made it clear he thinks of his city as an innovation capital. In part, he said later that day, that's because the very first tweet was launched in the city.
"Austin is where good ideas become real," Adler said in a May 17, 2016, morning meeting in Austin with U.S. Transportation Secretary Anthony Foxx. Later, Adler said during a "smart growth" panel discussion not involving Foxx: "The first tweet was sent from Austin."
Austin American-Statesman technology reporter Lilly Rockwell sounded skeptical in her tweet reporting Adler's claim to history: "Hmm, @MayorAdler claims the first tweet was sent from Austin. I know it became popular at #SXSW but was the first tweet really sent here?"
We wondered too.
To our inquiry, mayoral spokesman Jason Stanford said Adler occasionally makes his first-tweet-from-Austin claim "as shorthand for how Twitter became real when it came to SXSW. He often says that Austin is where good ideas become real, and he likes to cite Twitter as an example, though in this case he is inexact with his word choice. The mayor has been duly and suitably reminded that words have meaning but apologizes to no one for bragging about Austin's role as a launch pad for innovation."
Answer: #CA
So, when was the first tweet?
After reaching out to Twitter's press office (not hearing back), we followed the suggestion of KUT News reporter Nathan Bernier, who'd retweeted and questioned Adler's claim.
Bernier guided us to a 2013 book by journalist Nick Bilton covering Twitter's birth and growth, "Hatching Twitter," which includes a chapter stating that one of the San Francisco-based company's founders, Jack Dorsey, posted the first "official" Twitter update at 11:50 a.m. March 21, 2006. According to the book, Dorsey tweeted from the office of his then-employer, Odeo, a faltering podcast venture. Dorsey's post said: "just setting up my twittr,' matching the wording of a test message someone else sent earlier. Other insiders joined in, according to the book, on what was then a crude website that like a blog, presented a stream of updates.
We also noticed a "Milestones" section on Twitter's website showcasing Dorsey's groundbreaking tweet, though with a Central time zone time-stamp:
A web search led us next to a July 2006 TechCrunch story stating: "Odeo released a new service today called Twttr, which is a sort of 'group send' SMS application... Each person controls their own network of friends. When any of them send a text message to '40404,' all of his or her friends see the message via sms. This launched officially today, and a few select insiders were playing with the service at the Valleyschwag party in San Francisco last night."
So it looks like the first tweet was fired off in California.
Austin's moment
Still, the next milestone listed by Twitter says that in March 2007, "Twitter breaks through at SXSW Interactive, wins the digital confab's SXSW Web Award," and that mention includes a web link to a description of the prizewinning moment: "Twitter won the SXSW Web Award tonight in the 'Blog' category. Of course everyone immediately Twittered that Twitter won, causing massive waves of SMS notifications throughout the ballroom." The South by Southwest conference, of course, occurs in Austin.
A March 2007 San Francisco Chronicle news story called Twitter the "toast of the town" during SXSW Interactive that year.
More from that story (which indicates "tweet" hadn't yet gained currency as a noun or verb):
"Large flat-panel screens at the conference had people's twitters floating by in real time. Cell phones beeped and buzzed during speeches. Groups of people stood in pockets at parties, looking down at their glowing phones and PDAs. San Francisco blogger and humorist Min Jung Kim wrote a Twitter haiku observing, "twitter defined as/turning bunches of geeks to/14 year old girls."
"Twitters filled up users' cell phones and wore out their batteries.
"It also gave rise to a new lingo. Among the coinages: twittermob, which, in the definition from Thor Muller of Web design firm Rubyred Labs and the forthcoming company Satisfaction, is 'an unruly and ragtag horde of people that descend on an ill-prepared location after a provocative twitter message.'
...
"In the words of a twitter from Scott Beale, a heavy twitterer and the head of San Francisco's Laughing Squid Web hosting service, 'I think we reached Twittercal mass in Austin. It will be interesting to see where we go from here.'"
Our ruling
Adler said the first tweet was sent from Austin.
That's not so. Twitter gained momentum during a SXSW conference in Austin, but the first tweet had been sent nearly a year earlier from California, where the company is based.
This claim gets a rating that fits well under 140 characters: Pants on Fire!
---
PANTS ON FIRE – The statement is not accurate and makes a ridiculous claim. Click here for more on the six PolitiFact ratings and how we select facts to check.
https://www.sharethefacts.co/share/3ce670ca-0573-406e-a6b2-3cbe92a6fe74
Email, Jason Stanford, communications director, Austin Mayor Steve Adler, May 17, 2016
Book, "Hatching Twitter," Nick Bilton, the Penguin Group, 2013
Web post showing the first official tweet, Twitter.com, March 21, 2006
Web post, "Odeo Releases Twttr," TechCrunch.com, July 15, 2006
News story, "Austin's SXSW festival atwitter over Twitter / Conference-goers use it, give it 'best blog' award," San Francisco Chronicle, March 19, 2007 (Nexis search)
Browse the Truth-O-Meter
More by W. Gardner Selby
Support independent fact-checking.
Become a member!
In a world of wild talk and fake news, help us stand up for the facts.