Stand up for the facts!
Our only agenda is to publish the truth so you can be an informed participant in democracy.
We need your help.
I would like to contribute
Says a celebrity praises locals for their help after an automotive breakdown.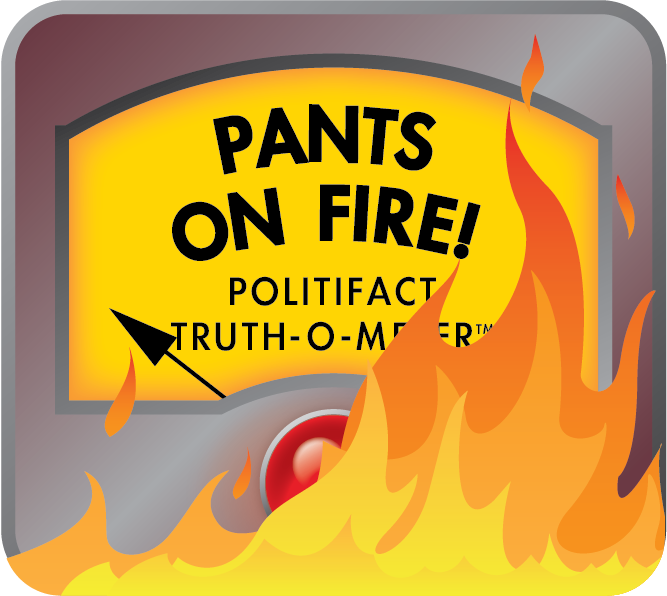 No, a celebrity's car didn't break down in your hometown
According to a raft of faux news websites, Bill Murray sure does appreciate the people of Rochester, N.H., for helping him after his rental car broke down.
If you believe the Internet, he's also fond of the residents of Marion, Ohio. And Shakopee, Minn., too. And Hays, Kan.; Porterville, Calif.; Prescott Valley, Ariz.; Bay City, Mich.; and even Toowoomba, Australia. All for the same reason, none of which is true.
A website called NewsDaily12.com said it had the story from Rochester, in which Murray is quoted from an unidentified radio interview as saying he was leaving the New England town when his rental car "overheated or something." Facebook flagged this story and others as part of its efforts to identify fake news.
They're right. It's fake.
Murray's undated anecdote continues that while on the phone with the car company, a couple of locals lent a hand, calling a family member with a tow truck and taking the car to get repaired. While waiting, one of the Samaritans offers to take Murray to lunch, the story goes.
"So we drove to the finest dining spot in Rochester — some place called Wild Willy's — and get a burger. Great freakin' burger too," Murray is quoted. "These guys had no idea who I was either which made my day, honestly. I'm telling you, these people in Rochester are the real deal. I'm gonna move there after I retire."
The stories, which again, are fake, are part of a chain of websites that appear to bank on readers clicking on particular versions of the post to generate advertising revenue. These sites carry names that sound like official media outlets, like "KMT 11 News" or "16 WMPO."
The sites are also known for including various versions of stories that falsely claim an event has happened. Other stories include that a celebrity is moving to a certain town or, say, that the next Star Wars movie is being filmed nearby.
None of the stories specifically say the article is fake. But each site has a disclaimer (if you know where to look) that says the articles "are simply works of satire meant for entertainment purposes" and shouldn't be considered true. (Claiming that these articles are somehow satire is bogus, too.)
Each site says readers may submit concerns to a contact email, and the administrators "will offer you our condolences and provide you with a safe space where you can be shielded from any sort of satire in the future."
We emailed them looking for condolences, but so far have received none.
Every version of the story on each site is almost identical, with the name of a different town. The lunch destination is either changed or omitted altogether, depending on the version. (To the fake news purveyor's faint credit, the name of the restaurant used is of an actual place in the specific town — there really is a burger joint called Wild Willy's in Rochester, for example.)
Something that also changes in the stories is the name of the celebrity having the experience. It's not always Bill Murray.
It also turns out that Adam Sandler had the same problem in Pflugerville, Texas. And Billings, Mont.; plus a flat tire in Reynoldsburg, Ohio; and a whole host of other towns.
Tom Hanks got a flat tire in Kennewick, Wash.; Harrison Ford's car overheated in Mandan, N.D.; Miley Cyrus broke down in Hollister, Calif. Other celebrities helped by gentle townsfolk after some bad luck include Jennifer Aniston, Morgan Freeman, Woody Harrelson, Adam Levine, Matthew McConaughey and Bruce Willis. There are scads of small towns and suburbs named as the location of these hapless incidents.
Needless to say, there is no evidence that any of these celebs had car trouble in any of these places or subsequently praised locals for help.
We rate these claims Pants on Fire!
https://www.sharethefacts.co/share/d72ba974-deb9-4960-9a65-65ed166f50ab
NewsDaily12.com, "Bill Murray Had This to Say About Rochester, New Hampshire Residents," accessed Jan. 5, 2017
NewsDaily12.com, "Bill Murray Had This to Say About Marion, Ohio Residents," accessed Jan. 5, 2017
16WMPO.com, "Adam Sandler Had This to Say About Pflugerville, Texas Residents," accessed Jan. 5, 2017
Similar accounts accessed Jan. 5, 2017
Browse the Truth-O-Meter
More by Joshua Gillin
Support independent fact-checking.
Become a member!
In a world of wild talk and fake news, help us stand up for the facts.