Get PolitiFact in your inbox.
"Fox Sports cancels all NFL broadcasts 'until players respect the flag.' "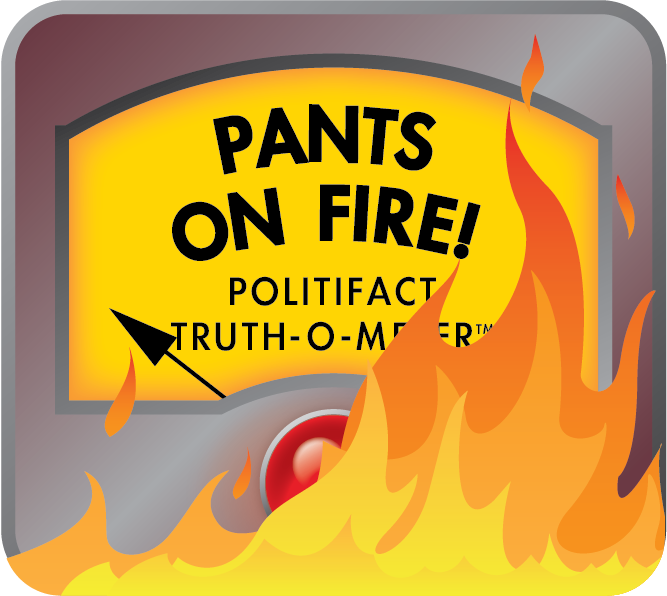 Fox still broadcast NFL games after protests, despite fake news claims
A fake news post claimed Fox Sports would stop broadcasting NFL games as long as players continued to kneel during the Star-Spangled Banner, which was clearly false if you watched football on the network over the weekend.
The headline on story posted Sept. 24, 2017, on TheLastLineOfDefense.org read, "Breaking: Fox Sports cancels all NFL broadcasts 'until players respect the flag.' " Facebook users flagged the post as being potentially fabricated, as part of the social network's efforts to combat fake news.
The post noted that President Donald Trump had demanded on Twitter that NFL players "stop disrespecting our Flag & Country" by kneeling during the national anthem to protest racism in America. Trump had said players should be fired if they refused to stand.
"Fox Sports took things a step farther Sunday morning with a bombshell announcement that until players either stop disrespecting our country or are fired to do so, they will not be airing any games," the story read.
The story linked to footage from Fox News Channel showing on-air personalities discussing the row between the president and the league.
Fox didn't really boycott any games, of course, because the story is fake.  
More than 200 players across the NFL chose not to stand to show their opposition to Trump's criticism, and Fox still broadcast games on Sept. 24. The network has paid $1.1 billion for the rights to show National Football Conference games, plus playoff games and the Super Bowl every three years.
The same article also was reported in posts on several other websites, without any indication it was from TheLastLineOfDefense.org. That can cause confusion, because TheLastLineOfDefense.org runs only made-up stories.
A footer note on the bottom of the page said "everything on this site is a satirical work of fiction." The site's "about us" page included a disclaimer that read, "We present fiction as fact and our sources don't actually exist."
TheLastLineOfDefense.org was created by a man named Christopher Blair, who has told PolitiFact he writes absurd claims to fool conservative readers into believing wild stories.
It's not clear who wrote the story about Fox Sports. The author, who is only identified as "Freedom" on the site, replied to an email we sent, but would not provide their real name.
In any event, it's clear that Fox did not shun the NFL as part of a punitive campaign against players protesting the national anthem.
We rate this bogus claim Pants On Fire!
TheLastLineOfDefense.org, "BREAKING: Fox Sports Cancels ALL NFL Broadcasts 'Until Players Respect The Flag'," Sept. 24, 2017
Sports Illustrated, "NFL, networks win in extended rights deal," Dec. 15, 2011
PolitiFact, "If you're fooled by fake news, this man probably wrote it," May 31, 2017
Donald Trump, tweet, Sept. 24, 2017
Associated Press, "The Latest: More than 200 NFL players don't stand for anthem," Sept. 24, 2017
YouTube, "Pete Hegseth: America is the 'least racist' country 'in the history of human kind'," Sept. 24, 2017
Browse the Truth-O-Meter
More by Joshua Gillin
Support independent fact-checking.
Become a member!
In a world of wild talk and fake news, help us stand up for the facts.