Facts are under assault in 2020.
We can't fight back misinformation about the election and COVID-19 without you. Support trusted, factual information with a tax deductible contribution to PolitiFact
I would like to contribute
"Haiti official getting ready to testify against Clinton Foundation corruption next week found dead with gunshot to the head."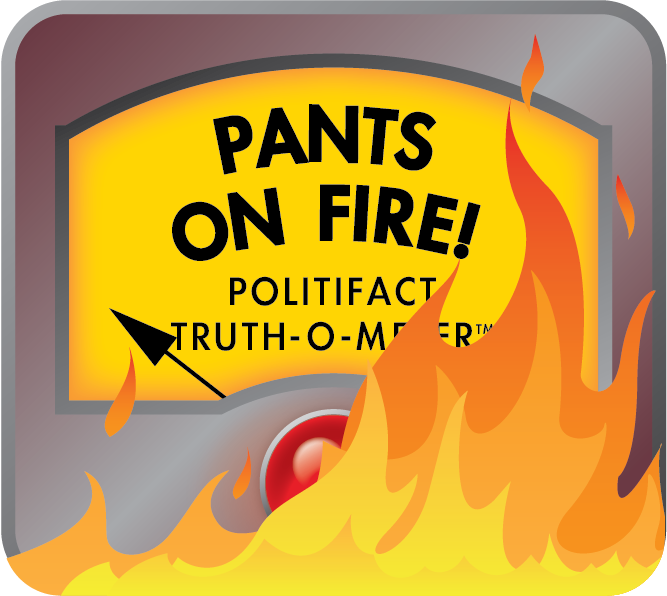 Fake story ties dead Haitian official to Clinton Foundation allegations
A Miami Herald article about a former Haitian government official who committed suicide in July became the inspiration for fake news websites to make unsubstantiated claims tying the official to allegations about the Clinton Foundation.
"Haiti official getting ready to testify against Clinton Foundation corruption next week found dead with 'gunshot to the head,' " stated a Jan. 14 headline on US Political News.
Facebook users flagged the post as being potentially fabricated, as part of the social network's efforts to combat fake news. We found that the story offers no evidence to tie the former Haitian official, Klaus Eberwein, to criticisms of the Clinton Foundation and largely repeats information from a fake news story last year.  
In July, the Miami Herald reported that Eberwein, a former Haitian government official, was found dead in a South Florida motel room. Eberwein, who had worked as an Uber driver in South Florida, had fallen on hard times.
Eberwein served as director general of the government's economic development agency, Fonds d'assistance économique et social (FAES), from May 2012 until February 2015 when he was replaced. The Herald reported that Eberwein had faced allegations of fraud and corruption on how FAES administered funds.
Eberwein shot himself in the head the day he was supposed to appear before the Haitian Senate's Ethics and Anti-Corruption Commission. The commission was investigating the management of PetroCaribe funds, the money Haiti receives from Venezuela's discounted oil program.
The Herald story made no mention of the Clinton Foundation or the Clintons. But a couple of days later, YourNewsWire, a website that posts fake news, made a series of inflammatory and unsubstantiated statements tying Eberwein to criticism of the Clinton Foundation.
Your News Wire wrote that Eberwein was "widely expected to testify that the Clinton Foundation misappropriated Haiti earthquake donations from international donors."
"The Clinton Foundation, they are criminals, they are thieves, they are liars, they are a disgrace," YourNewsWire quoted Eberwein as saying at a Clinton Foundation protest.
But the website offered no evidence that Eberwein planned to testify against the Clinton Foundation or made any such statements.
US Political News used many portions of the YourNewsWire article and then added some additional information, including a clip of actual statements by another former Haitian official about the Clintons.
US Political News included a video of the former Senate President of Haiti, Bernard Sansaricq, at a 2016 Donald Trump campaign event in Little Haiti in South Florida. Sansaricq criticized the record of the Clintons in Haiti.
The Clintons have a long and complicated history with Haiti, but there is no evidence that Eberwein was "getting ready to ready to testify against Clinton Foundation corruption." He was getting ready to testify about something unrelated: money Haiti received from a Venezuela oil program.
Finally, the timeline of the fake story makes no sense: Eberwein committed suicide in July 2017 while the January 2018 headline says he was getting ready to testify "next week."
We rate this headline Pants on Fire.
Browse the Truth-O-Meter
More by Amy Sherman
Support independent fact-checking.
Become a member!
In a world of wild talk and fake news, help us stand up for the facts.