Does South Florida lead nation in gap between wages and housing?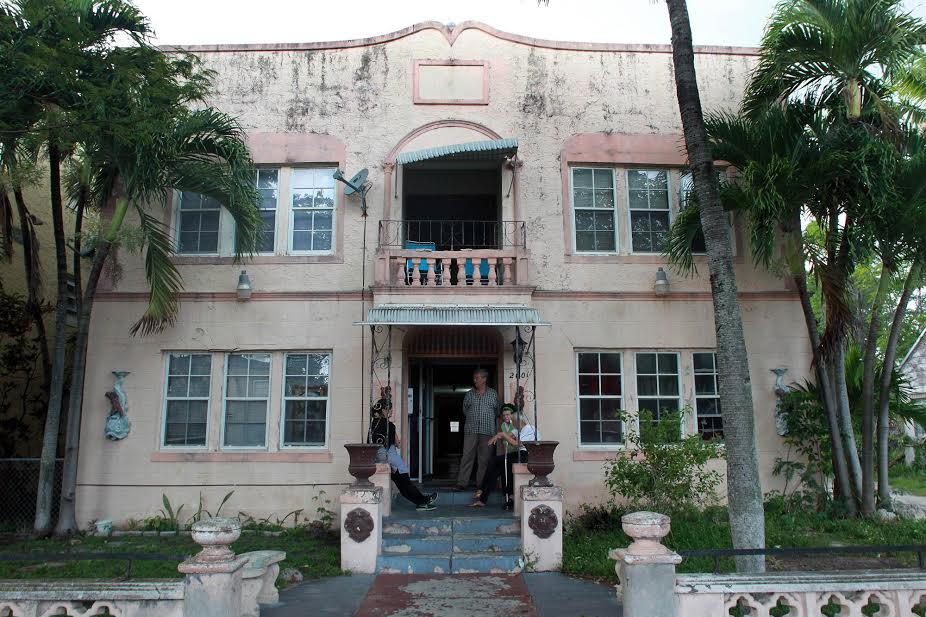 South Florida's housing market spans the gamut of tony gated oceanfront mansions for millionaires and some downtrodden neighborhoods.
That's not unusual for a major urban area. But is it worse in South Florida than elsewhere in the nation?
Habitat for Humanity painted a stark picture about the cost of housing in South Florida in a press release announcing that President Donald Trump's Secretary of Housing and Urban Development, retired Dr. Ben Carson, will visit the site of a future affordable housing development in Broward County on March 24.
"Studies indicate that while Broward County is the most cost-burdened housing market in the nation, South Florida ranks No. 1 in the gap between wages and housing," said the affordable home-building organization that partners with volunteers.
We will focus on whether South Florida ranks No. 1 in the gap between wages and housing.
The phrase "cost-burdened" refers to households that spend more than 30 percent of their income on housing. People who spend more than 50 percent are considered "severely cost-burdened."
South Florida housing market
Habitat for Humanity cited a few different reports about the lack of affordable housing in South Florida.
A key report included information from the Center for Neighborhood Technology along with the Center for Housing Policy, a division of the National Housing Conference. The 2012 report outlined the struggle for moderate-income families to afford housing in the 25 largest metro areas. Researchers examined data between 2006-10 from the American Community Survey conducted by the U.S. Census Bureau.
The report found that housing and transportation costs rose faster than income nationally, although the disparity was greater in some metro areas than others. And South Florida topped that list.
In the Miami metro area, 40 percent of income for a moderate-income household was spent on housing, more than any other metro area in the study.
(The Miami metropolitan statistical area was defined by the federal government at the time as stretching from Miami-Dade County, through Broward and north up to West Palm Beach.)
It was followed by the Riverside, Calif., metro area and the Tampa-St. Petersburg-Clearwater metro area.
More recent research shows that the Miami metro area continues to lag behind in affordable housing, said Janet Viveiros, acting director of research at the National Housing Conference.
"Low- and moderate-income households, even those who are working, still face serious challenges in accessing affordable homeownership or renting in the Miami metro area," she said.
The organization's "Housing Landscape" report based on data from 2011-2014 found that 35.8 percent of low- and moderate-income working households in the Miami area spent more than half their income on housing. That was only exceeded -- slightly -- by the Los Angeles-Long Beach-Anaheim, Calif., area, which had 36.4 percent of those households spending that much on housing. (This report covered the 50 largest metro areas.)
A study by the Harvard Joint Center for Housing Studies in 2015 found Miami had the largest share of cost-burdened renters of any major metro in the country.
An NYU Furman Center/CapitalOne report in 2016 reached a similar conclusion. While metro areas with higher rents also had higher incomes, Miami "pops out as a troubling exception—a high-cost city without high incomes."
Anne Ray, a researcher at the University of Florida's Shimberg Center for Housing Studies, said that data continues to show that Miami housing costs are unattainable for low-income people.
"Rent is very high and the median income is much lower, particularly in Miami-Dade, than other expensive markets," Ray said.
Our ruling
Habitat for Humanity says, "South Florida ranks No. 1 in the gap between wages and housing."
Studies have repeatedly shown that South Florida tops the list in the gap between wages and housing. Although there are other metro areas with similarly expensive housing, wages lag behind in South Florida.
We rate this claim True.