Fact-checkers find beer will not transform Georgia into Mexico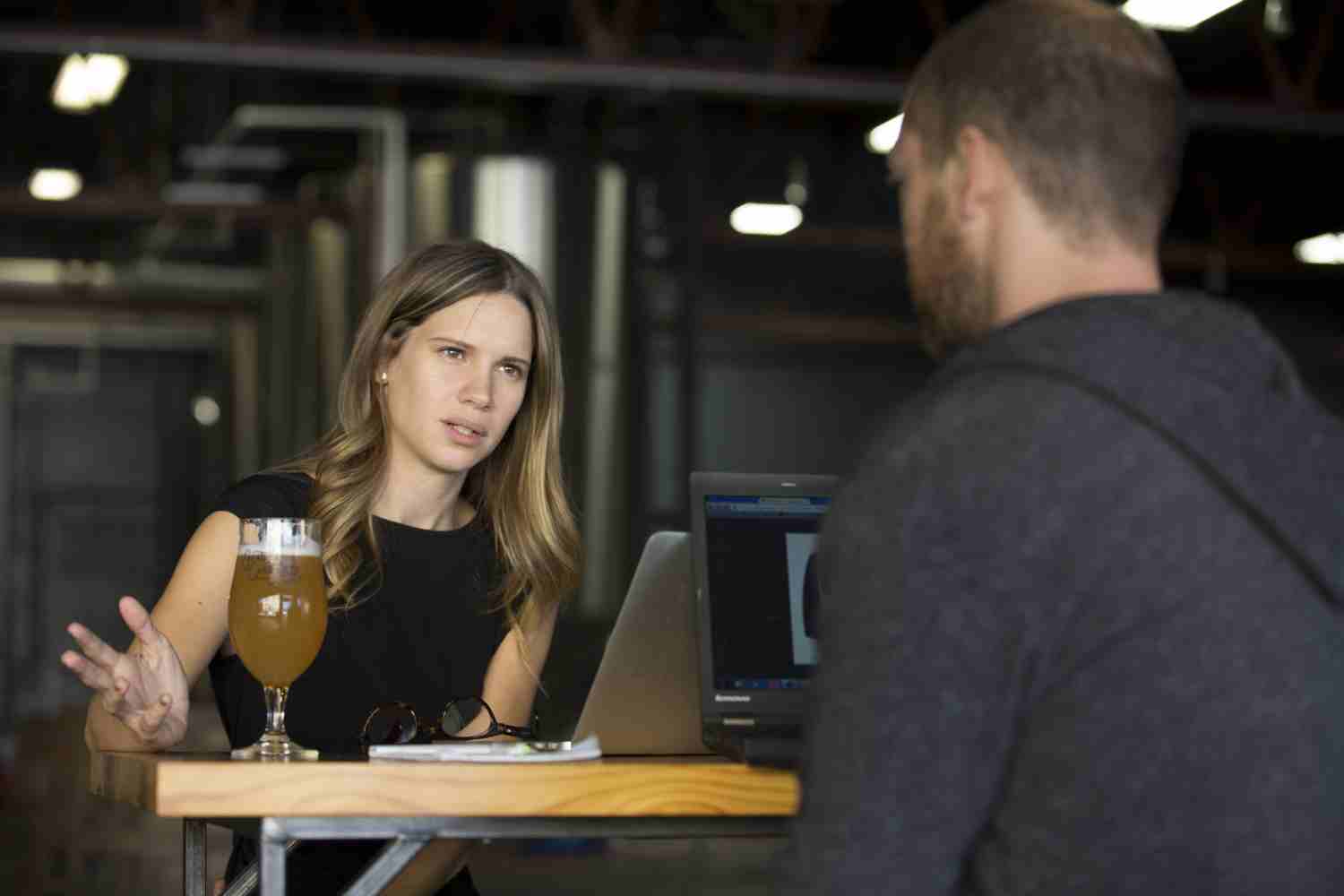 Georgia craft beer brewers and brew pub owners are waging a down-to-the-wire fight to change state law so they can sell directly to consumers.
They're hoping that today, during the harried 40th and final legislative day, state lawmakers will pass a bill allowing breweries and brew pubs to send beer home with patrons.
For nearly a decade, Georgia beer brewers have been lobbying lawmakers to change state law so they can sell their product directly to consumers, something the state's beer wholesalers and retailers oppose and laws dating to the end of Prohibition ban. At least 45 states already allow such sales, mostly in response to the growing popularity of breweries and brew pubs.
Versions of the beer bill (Senate Bill 63) have cleared the Senate and House. But the much-talked-about bill won't make it to the desk of the governor this year unless the Senate signs off today on House changes — including a March 23 subcommittee move that killed efforts to allow to-go sales at brew pubs.
That followed testimony from Martin Smith, a lobbyist for the Georgia Beer Wholesalers, that opening the door to such sales could result in giant conglomerates dominating the market.
"When you allow producers to have access and allow retail, you allow that slide into what happens in the rest of the world where large producers own everything," Smith testified. "In Mexico, 90 percent of the market is controlled by one entity. It allows the manufacturer to own the retail."
PolitiFact Georgia wondered, was Smith right to suggest that allowing brew pubs to sell beer for off-site consumption would set the stage for a tightly controlled beer market on par with Mexico's? We decided to take a deeper look.
First, a little background about this country's craft brewing as well as the Mexico beer market. Small and independent craft brewers in the United States reported producing 22.2 million barrels of beer in 2014, worth about $19.6 billion, or about 19 percent of an otherwise flat national beer sales network. The criticism of the Mexican beer market for years was that it effectively had largely two players and a duopoly, Modelo (owned by Anheuser-Busch InBev) and FEMSA (owned by Heineken).
Smith told PolitiFact that his comments about the Mexican beer market came in response to a lawmaker's question. (He also clarified that he wrongly told the committee there was one major producer in Mexico, rather than two.)
Smith said he was describing the advantages of America's three-tier system of beer industry brewers, distributors and retailers, which some consider the most powerful antitrust measure ever established.
"It provides equal market access for all brewers as the system restricts producers from controlling shelves or taps at retail, thus preventing market domination by a few producers," Smith said in an email. "I referenced Mexico as an example of a country where producers are allowed to directly control the retail market, and thus two producers control 90 percent of the beer market, which essentially blocks out all new, small, 'craft' producers."
Last month, Craig Purser, president of the National Beer Wholesalers Association. said policymakers "need only look to America's neighbor to the south, Mexico, to see what can happen without a three-tier system.
" As Joni Mitchell sang, "You don't know what you've got 'til it's gone," Purser wrote in a column.
Bart Watson, the chief economist for the Colorado-based Brewers Association, the craft brewers trade association, called the Mexico argument "a red herring."
This "slippery slope" argument is one the National Beer Wholesalers Association constantly uses to try to forestall even minor changes to the three-tier system, Watson said.
But Georgia's proposed changes "are small, reasonable and would likely be beneficial for the state and consumers," he said.
Watson said there's no evidence that any state — including Georgia — has or would develop into a Mexico with only a couple of producers dominating the market.
All states that allow brew pub to-go sales have limits on production, sales or most often both, Watson said.
At least 42 states allow "to-go" brew pub sales, said Nancy Palmer, the executive director of the Georgia Craft Brewers Guild.
Four — Georgia, Alabama, Florida and New Mexico — don't allow customers to leave with beer in a resealable container, Watson said.
Even in the states with what are considered the laxest laws, the result has been more, not less, consumer choice, he said.
"The NBWA's opposition to these laws by comparing them to what has happened in Mexico is nonsensical," Watson said.
Palmer, from the Georgia Craft Brewers Guild, said the Mexico argument "is just one in a series of straw-man arguments that the wholesalers and their crew of lobbyists use to confuse, obfuscate and distract from the actual issues at hand."
Georgia's proposed law has strict sales limits.
As introduced, it would allow breweries to sell up to 72 ounces per person per day on-site and up to a 12-pack to go. It would lift a prohibition on bottling by brew pubs, which are now restricted to making draft beer only, and allow them to have to-go sales of up to 144 ounces of beer per day per person.
The Senate version bars brewery sales but would allow them to sell tours and give away "free tastings" of up to 36 ounces per person per day, plus a "free souvenir" of 64 ounces in a to-go container.
Our ruling
A vast majority of states have allowed breweries and brew pubs to sell directly to their consumers in a segment of the beer market that is flourishing. There's no evidence that they could become consumer-unfriendly market-rulers under existing state laws or Georgia's proposed law. To say otherwise is beyond a stretch.
We rate the statement False.