Are citations, and revenue, up in Atlanta?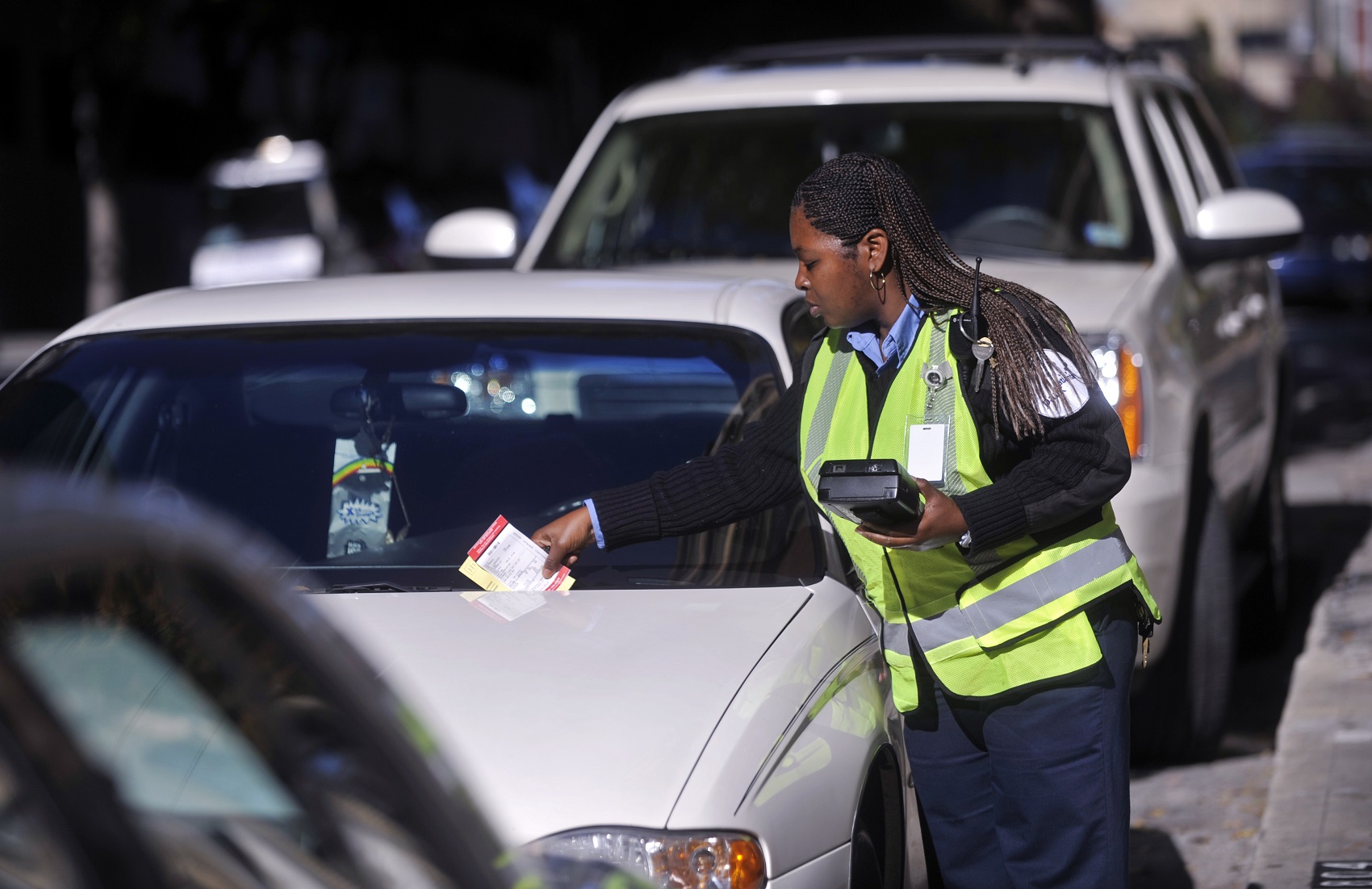 Anyone who has landed in a speed trap in some never-before-mentioned small town on I-75 in South Georgia understands the most basic example of policing for profit.
A 2014 analysis by the Atlanta Journal-Constitution of five years of traffic fines paid in every police jurisdiction in the state – more than 500 in all – exposed numerous departments raking in exorbitant fine amounts.
Atlanta collected below the metro region average of $116 per capita in fines, but still netted $50.6 million, or $112.98 for every person in the city.
A scathing U.S. Department of Justice Department report found a more troubling kind of policing for profit in Ferguson, Mo., saying the city's court system worked in tandem with police to charge escalating fines for minor offenses such as traffic violations in order to raise revenue.
A reader reached out via email, arguing Atlanta actually mirrored the troubled Missouri city under Mayor Kasim Reed, when looking at all citations, not just traffic tickets, all in the name of generating income.
Had Atlanta issued an increasing number of citations – and collected more money – since Reed took office? PolitiFact Georgia decided to check.
Reed spokeswoman Anne Torres said traffic citations play an important role in overall public safety. There are more citations now, she said, because Reed has put more cops on the street in a bid to make Atlanta safer.
"With hundreds of additional officers on patrol, and special tactical units assigned to traffic enforcement, the number of citations issued today versus 2009 will be significantly different, " Torres said in an emailed statement.
By the numbers
The reader email claimed that the number of tickets and citations issued in Atlanta had grown 20 percent during Reed's tenure, from 337,697 in 2010 to 404,652 in 2014.
Those numbers, he said, came from the Atlanta Police's website, which includes data downloads, and a record request for the number of citations issued annually by PARK-atlanta, the name of the city's outsourced parking enforcement.
City leaders agreed in 2009 to a seven-year contract with Milwaukee-based Duncan Solutions to take charge of ticketing illegally parked vehicles and to install hundreds of parking meters across the city.
Duncan agreed to pay the city $5.5 million a year under the PARK-atlanta program and keeps any additional money collected.
That deal was problematic within days of beginning, with residents, business owners and patrons complaining that PARK-atlanta was too aggressive in its enforcement.
Our reader attached a 2011 quote from Reed that he contends shows the reason for the complaints: a push for new revenue.
"I think that if we do it well that that is an area to generate approximately $10 million dollars or more in revenue. We are going to have robust traffic enforcement and the court needs to be prepared to handle those cases because that is how revenue is being lost," the quote read.
"We could ethically and appropriately, carrying out an essential government function, have a significant spike in revenue while protecting people," the quote continued. "Revenue is being lost."
We were able to confirm the quote, part of Reed's response to whether the increased enforcement would pay for the judges necessary to oversee the court, not pad the city budget.
More problematic was coming up with the actual numbers of citations issued in Atlanta every year.
The reader provided us with data from PARK-atlanta showing the number of annual citations. City officials confirmed the numbers are:
| | | | | |
| --- | --- | --- | --- | --- |
| 2010 | 2011 | 2012 | 2013 | 2014 |
| 141,156 | 220,185 | 221,119 | 200,078 | 196,895 |
That's a 40 percent increase in citations in five years. But remember, the city collects a set amount - $5.5 million a year – to hand over the enforcement to PARK-atlanta.So there is no reason for the city or Reed to encourage more citations.
It's a different story at the Atlanta Municipal Court, which handles the citations issued by Atlanta Police. The number cases handled each year are:
| | | | | |
| --- | --- | --- | --- | --- |
| 2010 | 2011 | 2012 | 2013 | 2014 |
| 260,982 | 288,820 | 309,529 | 261,704 | 269,257 |
The city court collected $19.33 million from all fines and other sources, including fines and fees such as those associated with controversial private probation in 2010.
By 2014, that number had grown to $27.94 million – a 45 percent increase in money that goes to the city's general fund to pay for police, courts and other basic government needs.
Torres said some increase would be expected, in part because Reed kept a campaign promise to grow the city's police department.
The department is constantly in flux but ended 2010 with 1,770 officers and ended 2014 with 1,936 (after briefly reaching Reed's long-sought goal of 2,000 officers in 2013).
Even accounting for attrition, that's a 9 percent increase in the number of police on patrol in Atlanta. And that growth came on the heels of furloughs that reduced manpower in the police department by as much as 10 percent in 2009 because of the city's financial woes during the economic downturn.
In the meantime, Reed canceled red light cameras, and that revenue, in 2014 and has said he isn't opposed to ending the deal with PARK-atlanta when it expires.
That helps show the jump in tickets, and revenue, stems from the increased focus on public safety and is hardly a driver of the city's budget, Torres added. Citations accounted for 3.5 percent of the city's $552 million general operating fund in 2010 and about 5 percent of the $565 million operating fund last year.
"It's not a money maker to just issue tickets," Torres said. "The reason the city has a surplus today is because of pension reform, not revenue from traffic tickets. "
Beyond Atlanta
That brings us back to places like Ferguson. Atlanta doesn't set policing policies in a vacuum. And given all of the problems cited in the Justice Department report, the city's attitude about tickets is "remarkable," said Karin Martin, a professor at the John Jay College of Criminal Justice.
"I think you can't really divine motivation," Martin said. "The language being used about increasing revenue is problem enough. Atlanta has its own socio-economic and racial divides, so who is subjected to this police force and is the proportion reflected by the population?"
In other words, is Atlanta over-policing specific segments of the community with its citations?
We didn't get demographic details on citations, so that much is unknown. Given the city's population grows by about half every workday, many of the citations are expected to be against people who live outside Atlanta but travel into it for jobs or special events.
While research would support that an increase in police officers would increase citations, Martin said those studies generally focus on foot patrols and so-called community policing that assign officers to the narrow areas to build visibility and trust.
If visitors turn out to be the bulk of those cited, it effectively makes the tickets a tourist tax, not the result of renewed enforcement in unsafe areas, Martin said.
"If people are afraid of having their purse snatched or to walk alone because of crime, you would have a reason to approach traffic enforcement as increased policing," she said. "But that doesn't appear to be the explicit need here, which raises the speculation about motive."
Our ruling
A reader reached out to PolitiFact Georgia, claiming Atlanta has issued an increasing number of misdemeanor citations since Mayor Kasim Reed took office in 2010. The reason was money, the reader argued.
We couldn't confirm the numbers the reader had calculated. But our research showed that tickets issued since Reed took office have increased, both when issued by city police and the city's outsourced parking enforcer.
Combined, the number of citations increased about 16 percent in that time – and the revenue collected from them swelled a whopping 45 percent.
City leaders have a point that some growth would be expected, given the private parking enforcement and the increase in officers in the city.
Proving the motivation – increased revenue, more focused policing or a combination of both – is difficult, if not impossible, to pinpoint.
But even with the caveats, the statistics back up the claim about ticket and revenue growth. We rate the claim Mostly True.