Pat McCrory says Springsteen canceled North Carolina show after poor ticket sales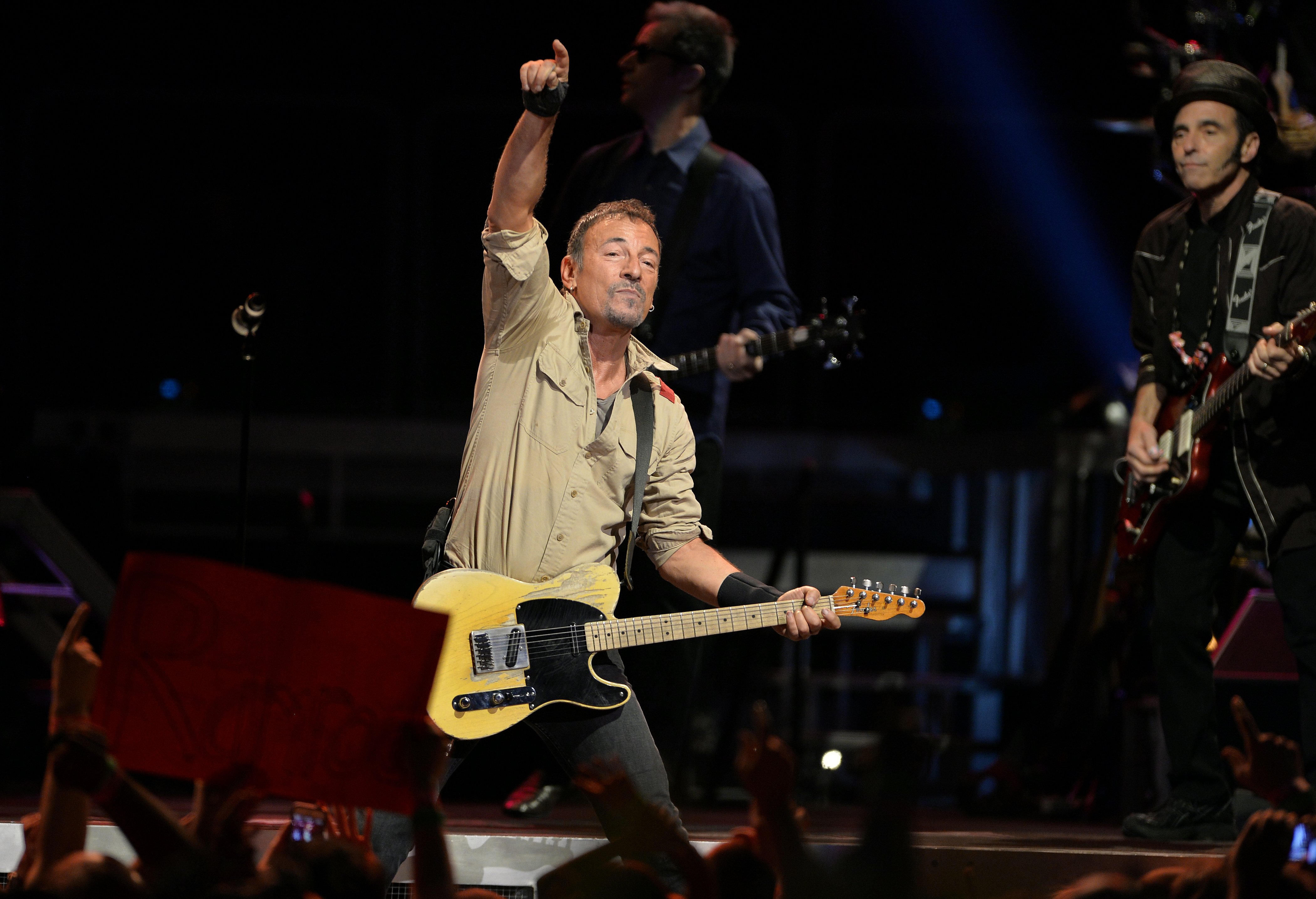 Gov. Pat McCrory took shots at critics of North Carolina's controversial new law, commonly known as HB2, during a morning radio appearance May 3 on The John Boy and Billy Big Show.
The law banned transgender people from using the bathroom of the gender they identify as, banned cities from enacting their own minimum wages or LGBT-friendly discrimination laws and got rid of anyone's ability to file a discrimination lawsuit in state court.
It was widely panned by progressive politicians as well as entertainers, some of whom even canceled shows in the Tar Heel State.
On the show McCrory, with encouragement from John Boy and Billy, went through a laundry list of critics he said were mistaken or hypocritical.
The show's titular hosts – two down-home comedians with a conservative bent – are based in Charlotte and are broadcast in the morning rush hour throughout the country, primarily on rock stations.
So it was no surprise that Bruce Springsteen's name was brought up – although it was McCrory, not the hosts, who broached the subject of the rocker who is arguably the biggest name to have canceled a show in North Carolina over the new law.
"Some things are more important than a rock show, and this fight against prejudice and bigotry – which is happening as I write – is one of them," Springsteen wrote April 8 in announcing the decision to cancel his April 10 show.
McCrory, however, implied that perhaps The Boss doesn't command the adoration he once did – and that his cancellation was actually a ploy to avoid the embarrassing optics of a half-empty concert.
"I love Bruce Springsteen," McCrory said. "I love his music. But he canceled a concert in Greensboro. By the way, they only had 8,000 tickets sold, with all respect. Hmm. But Bruce doesn't mention that. They didn't get the ticket sales they wanted."
That got a hearty laugh from everyone on set, and McCrory later repeated that 8,000 number.
Where'd he hear that?
Here at PolitiFact North Carolina, we've seen our fair share of videos from Springsteen's live shows (mostly to marvel at Nils Lofgren's guitar solos). The crowds are always sizeable, if not sold out. We would be quite surprised if Springsteen had sold only half the tickets to his Greensboro show just two days before the concert.
The Greensboro Coliseum, where he had been scheduled to play, can seat more than 20,000 people. Stadium officials said the capacity for the Springsteen concert was actually about 16,000 due to stage and seating logistics.
So that 8,000 number, if true, would say a lot about Springsteen – especially keeping in mind that the Coliseum tracks attendance for all of its shows, and Bruuuuuuuuuuuce has two of the 20 largest crowds in stadium history.
But those were years ago, in 2002 and 2009. Is McCrory right that North Carolinians in 2016 don't care much for the Jersey rocker's music, much less his liberal views? Was he really only using a convenient political stance to cover up embarrassing sales numbers?
No, according to the Greensboro Coliseum.
Andrew Brown, the arena's PR director, told us Springsteen had sold more than 15,000 tickets.
"No idea where 8,000 may have come from," Brown said, adding that there were fewer than 100 tickets left when Springsteen canceled with two days' notice.
"It's safe to say it would have sold out," he said.
Like Brown, we also have no idea where the 8,000 number came from. McCrory's campaign hasn't responded to our questions, but we'll update this if we hear back.
The Greensboro Coliseum previously reported that Springsteen's cancellation cost it $100,000.
Pearl Jam, Ringo Starr, Demi Lovato/Nick Jonas and Ani DiFranco have also canceled, while such acts as Jimmy Buffett, Beyonce and Mumford & Sons have played but spoken out against the law from on stage or in written statements.
As for Springsteen, the more-than-15,000-tickets number is the same figure the coliseum reported immediately after the cancellation, which was weeks before McCrory questioned the attendance. We appreciate the consistency, which keeps us from dancing in the dark to try to figure out the truth.
Our ruling
McCrory was way off on the number of tickets sold, which was widely reported before his radio appearance. What's more, he used that incorrect number to suggest that was why Springsteen canceled. In fact, the arena said the show was on the verge of selling out, not half empty.
That's not just false – ooooh, ooooh, ooooh, it's on fire. Pants on Fire!
UPDATE: McCrory apologizes
The night after our fact-check went up, we heard back from Pat McCrory's office about his claim that only 8,000 tickets had been sold.
Although he's standing by another claim he made – that he loves Springsteen's music – McCrory admitted he was wrong about the sales figure and that it was the reason for the cancellation.
"The governor apologizes for using the wrong number," wrote his spokesman, Josh Ellis, in an email to PolitiFact North Carolina. "It's too bad Bruce Springsteen actually canceled on nearly 15,000 people at the last minute. Regardless, the governor is still keeping his Springsteen albums despite their political disagreements."
https://www.sharethefacts.co/share/8810b36b-ac00-4caf-bcc4-42e9dba89087