Ken Paxton inaccurately says Barack Obama repeatedly admitted his 2014 immigration edict was illegal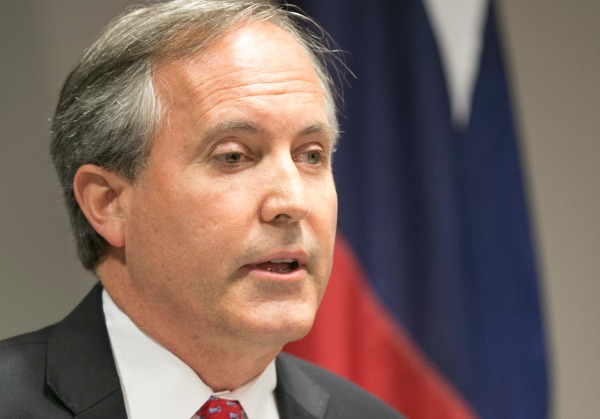 A Texas Republican, pleased at the revocation of a federal effort to shield older immigrants from deportation, elaborated that then-President Barack Obama repeatedly acknowledged that his administration's 2014 immigration order wasn't legal.
In a June 2017 press release, Texas Attorney General Ken Paxton applauded the June 5, 2017, Department of Homeland Security decision rescinding the Obama-era policy memo announcing the program to protect parents of certain immigrants from deportation.
The Obama-era effort, Deferred Action for Parents of Americans and Lawful Permanent Residents, never took effect after Texas and 25 other states persuaded a federal district judge to block implementation--a move ultimately upheld by the Supreme Court.
Paxton said: "I applaud President (Donald) Trump for acknowledging what President Obama himself acknowledged over 20 times – the Obama Administration's DAPA immigration edict was a violation of law and the separation of powers."
We requested the basis of Paxton's claim that Obama had, over 20 times, said DAPA was offered in violation of federal law. Kayleigh Lovvorn in Paxton's state office answered by email: "All of Barack Obama's quotes on the subject are documented, archived, and available online."
Checking Obama's statements
We've been over such turf before though Paxton's claim that Obama said the DAPA in particular violated the law adds a twist.
In December 2014, we gave Mostly True ratings to statements by a U.S. House member and Texas Gov. Greg Abbott to the effect that Obama had many times said he couldn't act to protect immigrants from deportation unless Congress revised immigration laws.
U.S. Rep. Michael McCaul, R-Austin, said at a December 2014 hearing of Obama's past statements on immigration: "The president said over 20 times that he did not have the legal authority to do this, to take this executive action, and that this is not how democracy works." McCaul's count was overly high, we found. But Obama had often said through March 2014 that absent congressional action, he couldn't do more by himself to protect immigrants living in the country without legal permission.
In a 2015 interview, Abbott said: "22 times Barack Obama said he did not have the authority to implement this type of" anti-deportation "measure. And then the day after he signed this into law, he said, quote, 'I just changed the law.'" Like McCaul, we found, Abbott overstated the confirmed instances of Obama indicating he couldn't independently do more to prevent deportations.
Obama's statements since DAPA
Notably, those fact-checks were based on statements that Obama made long before announcing DAPA.
In contrast, Obama insisted he was within the law when he announced DAPA in November 2014 as a follow-up to his administration's established effort to keep certain young immigrants from being deported (as of June 2017, the older program--Deferred Action for Childhood Arrivals--was left intact by the Trump administration). A 2014 memo from the federal Office of Legal Counsel said DAPA fell within Homeland Security's discretionary powers to enforce immigration laws. That office, in the Justice Department, is responsible for providing authoritative legal advice to the president and executive-branch agencies.
In announcing DAPA, Obama changed his declared position on his ability to act unilaterally as PolitiFact noted at the time.
Obama told the country he was launching DAPA to delay deportations of unauthorized immigrants who had lived in the U.S. for more than five years and who had children who were citizens or had green cards. The intent was that if an applicant could pass a background check and pay a fee, he or she could qualify for a work permit and avoid deportation for three years at a time.
Obama also reaffirmed that he'd have preferred Congress act on comprehensive immigration reform. Regardless, he said: "The actions I'm taking are not only lawful, they're the kinds of actions taken by every single Republican president and every single Democratic president for the past half century."
After Paxton made his 2017 claim, we searched for post-2014 instances of Obama saying he didn't have the authority to impose the DAPA--and came up empty.
Obama in May 2015 vowed to defend his authority to carry out DAPA. As reported by the Miami Herald, Obama said: "In the short term, if Mr. [Mitch] McConnell, the leader of the Senate, and the Speaker of the House, John Boehner, want to have a vote on whether what I'm doing is legal or not, they can have that vote. I will veto that vote because I'm absolutely confident that what we're doing is the right thing to do."
A footnote in a legal brief filed by Texas and other states pointed us to Obama's comment to reporters in June 2015, after a federal district judge held up DAPA, indicating the president believed he'd acted legally. Obama said then: "I am absolutely convinced this is well within my legal authority, Department of Homeland Security's legal authority. If you look at the precedent, if you look at the traditional discretion that the executive branch possesses when it comes to applying immigration laws, I am convinced that what we're doing is lawful, and our lawyers are convinced that what we're doing is lawful."
Obama's pre-DAPA calls for congressional action
Then again, Obama was previously clear about needing Congress to act first. The March 2015 legal brief filed by Texas and other states led us to a January 2015 article in the Texas Review of Law & Politics presenting many of the Obama quotations we'd confirmed for the McCaul and Abbott fact-checks.
Here are a few of the times when Obama seemed to say that he lacked independent legal authority to act on immigration:
We previously confirmed similar statements by Obama in a November 2013 speech in in San Francisco and a March 2014 Univision interview.
Our ruling
Paxton said Obama "acknowledged over 20 times" that his administration's DAPA "immigration edict was a violation of law and the separation of powers."
Paxton might have been trying to revisit mostly accurate earlier claims about what Obama once repeatedly said.
But there are significant differences between the earlier statements and this one. Paxton specified that Obama was speaking about his DAPA policy; in fact, Obama's statements were made long before DAPA was announced and were not about a specific policy initiative. Contrary to Paxton's statement, Obama has always maintained the DAPA policy was legal.
We find that Paxton's statement has an element of truth but ignores the critical fact that Obama has stood by his DAPA policy since it was issued. We rate this claim Mostly False.
---
MOSTLY FALSE – The statement contains an element of truth but ignores critical facts that would give a different impression. Click here for more on the six PolitiFact ratings and how we select facts to check.