Jim Spencer: May 2018 marked 401st month of global temperature exceeding 20th-century average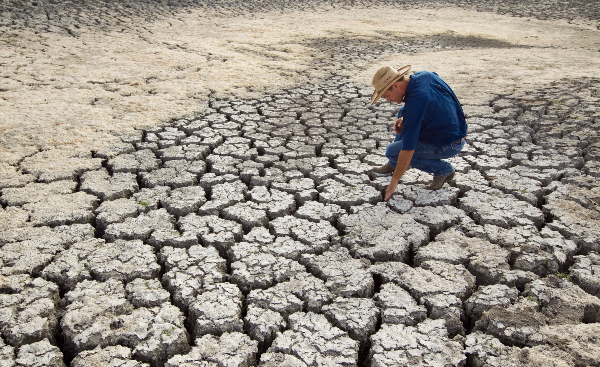 A reader inquired about an Austin weathercaster saying the planet has sweltered through hundreds of months of consecutive record temperatures.
"Last week, Jim Spencer said during his weather forecast that record-breaking heat has been going on for over 400 months," the reader said by email. KXAN-TV's Spencer, the reader said, had called April 2018 the 400th straight month with global temperatures above the 20th century average and that when May data was official, that would mark month 401, the reader said.
We didn't track down such a broadcast. But when we asked Spencer about making the statement, he pointed by email to his June 18, 2018, blog post stating that May 2018 "marks the 42nd consecutive May and the 401st consecutive month with" global land and ocean "temperatures, at least nominally, above the 20th century average."
All those months? We launched this fact-check.
NOAA conclusion
Spencer told us he relied on information posted online the day of his post by the National Centers for Environmental Information, which is in the authoritative National Oceanic and Atmospheric Administration. According to the centers, the report, "Assessing the Global Climate in May 2018," was developed by its scientists as "part of the suite of climate services NOAA provides to government, business, academia and the public to support informed decision-making."
In May 2018, the assessment states, Earth's temperature across global land and ocean surfaces ran 1.44 degrees Fahrenheit above the 20th century average of 58.6 degrees Fahrenheit.
The report also says: "The years 2014-2018 rank among the five warmest Mays on record, with 2016 the warmest May at 1.58°F above average. May 2018 also marks the 42nd consecutive May and the 401st consecutive month with temperatures, at least nominally, above the 20th century average," the report states.
That 20th century average, USA Today said in a May 2018 news story, serves climate scientists as a benchmark for global temperature measurements. That's because it's fixed in time, the story said, "allowing for consistent 'goal posts' when reviewing climate data. It's also a sufficiently long period to include several cycles of climate variability."
Land temperatures alone, the centers' assessment says, ran 2.05 degrees Fahrenheit above the comparable 20th century average of 52 degrees Fahrenheit.
In May 2018, the report says, record "warmth was observed across parts of North America, Europe and Asia as well as the Atlantic, Pacific and Indian Oceans. Record cold May temperatures were limited to northeastern Canada and the northern Atlantic Ocean, off the southern coast of Greenland." An accompanying text box says: "As a whole, North America had its highest May temperature since 1998 and the second highest since continental records began in 1910. The contiguous U.S. had its warmest May since records began in 1895."
State climatologist
For another perspective, we asked John Nielsen-Gammon, the Texas state climatologist based at Texas A&M University, about Spencer's citation of the global temperature analysis.
By email, Nielsen-Gammon credited Spencer with accurately rendering NOAA's 401-month finding though he also noted that other researchers analyze changes in temperature over time, reaching varied consecutive-month conclusions.
Nielsen-Gammon said that in response to our inquiry he checked several other analyses.
"NOAA happens to have the longest streak of temperatures above the 20th century average, which may be why that particular statistic seems to be quoted most often with the NOAA data," Nielsen-Gammon wrote.
The climatologist said other analysts reported ongoing streaks ranging from 399 months per figures compiled by British researchers to as few as 291 months, according to figures analyzed by Berkeley Earth, a California-based nonprofit.
"So speaking scientifically, it has almost certainly been at least 291 consecutive months of global temperatures above the 20th century mean, and probably much longer, with 399 or 401 months being the best estimates," Nielsen-Gammon said. "If you believe the NOAA estimate, it's 401 months."
Nielsen-Gammon elaborated: "What this means is that average global temperatures have increased so much that not even natural variability can produce a month colder than the 20th century average, and hasn't been able to do so for some time. The global warming signal is well above the noise level. At this rate, about the only thing strong enough to cancel out global warming for a month would be a volcanic eruption much stronger than Krakatau."
Federal official reaffirms 401-month mark
We also heard back by email from Derek "Deke" Arndt of the NCEI, who reaffirmed its 401-month finding which, he said, traces to the NOAA Merged Land Ocean Global Surface Temperature Analysis Dataset containing monthly readings all the way back to January 1880. Asked why other researchers have indicated fewer months of global temperatures exceeding the 20th-century average, Arndt said he believes those others draw on different datasets.
We also alerted Spencer to the alternate findings of fewer months in a row when the planet's temperature outpaced the 20th-century average. By email, Spencer noted that Nielsen-Gammon described 399 or 401 months as the best estimates.
Our ruling
Spencer wrote that May 2018 marked the 401st straight month of global temperatures exceeding the 20th century average.
This claim accurately echoes the findings of respected NOAA researchers. Missing: Clarification that other entities have reported fewer consecutive months that this pattern has held, possibly as few as 291 months.
We rate Spencer's claim Mostly True.
---
MOSTLY TRUE – The statement is accurate but needs clarification or additional information. Click here for more on the six PolitiFact ratings and how we select facts to check.