Scott Brown faces the Truth-O-Meter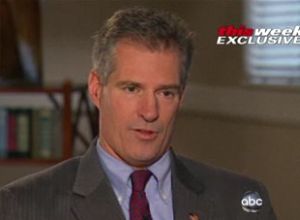 Only 12 days after his upset victory in Massachusetts, Republican Sen.-elect Scott Brown made his debut on the Sunday morning talk circuit.

He talked about health care, the war in Afghanistan and deficit reduction in an interview with Barbara Walters on the Jan. 31, 2010, episode of This Week.

Brown encouraged President Barack Obama to put a freeze on federal position hires and raises because, "as you know, federal employees are making twice as much as their private counterparts."

Federal jobs don't exactly have a reputation for bringing in big bucks, so we were curious about Brown's claim. We found some exaggeration and incorrect assumptions in his calculation.