Jeb Bush says 2 percent of children apprehended at border in 2014 were returned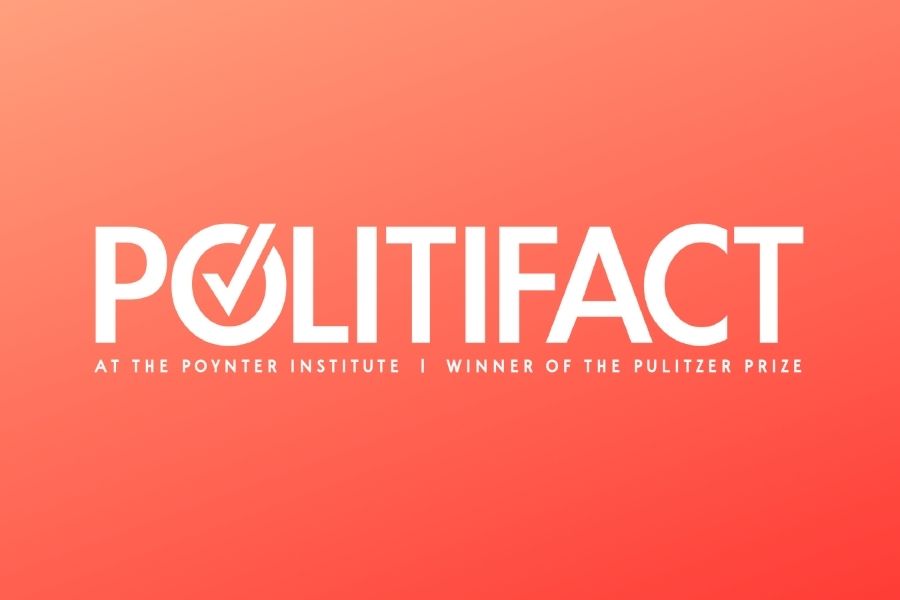 Former Florida Gov. Jeb Bush, one of the Republican Party's most vocal advocates of federal action on immigration policy, recently re-entered the immigration debate with an op-ed in the Wall Street Journal regarding the thousands of undocumented Central American minors flocking to the United States border.
Bush, a potential 2016 candidate, co-authored the op-ed with Clint Bolick, the vice president for litigation at the libertarian Goldwater Institute (the two also teamed up for a book on immigration in 2013). Before laying out their suggested course of action, Bush and Bolick explain the problem.
"Currently the vast number of children is overwhelming the process," they wrote. "Roughly half do not show up for their hearings. As a result, judging by Homeland Security figures, only a fraction of the approximately 20,000 Central American children who entered the country illegally in 2013 were repatriated. By some estimates, as few as 2 percent of the 50,000 children who have crossed the border illegally this year have been sent home."
We've already looked at the number of minors who report for their hearings. (Bush's description of it as "roughly half" is not far off from what we found.) But what about the number of children that the government has returned this year? We decided to look into the stat.
Where did 2 percent come from?
Right off the bat, we'll note that these numbers are hard to pin down. This particular immigration issue crosses multiple government agencies — the Justice Department, the Department of Health and Human Services, the Department of Homeland Security, Immigration and Customs Enforcement, and U.S. Customs and Border Protection, among others. Each one we contacted sent us toward a different department or agency to find the number. The bureaucratic labyrinth ultimately gave us no answer.
So where did Bush get this 2 percent figure? A spokeswoman told PolitiFact that it came from a Senate Homeland Security Committee hearing meeting on July 9, where many of the aforementioned bureaucracies testified.
During the hearing, R. Gil Kerlikowske, commissioner of U.S. Customs and Border Protection, said since the start of Fiscal Year 2014 (which begins in October 2013), about 57,000 unaccompanied minors were apprehended.
Sen. Ron Johnson, R-Wis., then asked: "Of those 57,000, how many have been returned?"
Kerlikowske said he didn't know because his agency only deals with "apprehension."
"Okay, so who would know?" Johnson asked the panel. "Who'd know the number of how many of those have been returned?"
"The numbers I have that we talked about, about 1,300, 1,500," said Thomas Winkowski, the principal deputy assistant secretary for U.S. Immigration and Customs Enforcement.
If you do the math, 1,300 to 1,500 out of 57,000 is about 2 or 3 percent. So Bush seems to be right.
But the numbers get a bit more complicated than that.
In his op-ed (and his office confirmed) Bush was discussing a specific issue: the number of children from Central American countries showing up at the border. Due to a 2008 immigration law, Mexican children are processed differently than those coming from non-border countries. It's the surge in Central American children that make up the ongoing border crisis.
Once apprehended at the border, minors from Central America are screened for trafficking or other signs of abuse. Immigration and Customs officials issue a "notice of removal" that begins the legal proceedings to determine whether the child must be deported. In the meantime, the law instructs the child to be placed with a family member or sponsor, if possible. Immigration courts then determine whether a child is eligible for asylum or specialized visas for victims of trafficking, but that process can take years.
Mexican children, meanwhile, can just be turned around at the border by U.S. authorities.
The 57,000 figure includes children from Mexico, who make up about 12,600 of the apprehended minors. When you subtract the Mexican children from the three main Central American countries — El Salvador, Guatemala and Honduras — you get about 44,000.
From the testimony, it's also not clear how many of the 1,300 to 1,500 returned are from Mexico and how many are from Central America. Bush's office sent us to Sen. John McCain, R-Ariz. McCain's staff told us that Immigration and Customs Enforcement said to them that 890 of the apprehended children from Central America in 2014 have been returned, but they could not forward us that correspondence and the agency would not confirm it independently.
For what it's worth, 890 is 2 percent of 44,000.
A study released July 28 (after Bush's op-ed was released) also seemed to back up the general figure.
The Bipartisan Policy Center found about 18,300 cases in 2014 of juveniles from Central America entering the system (meaning, not just apprehended but beginning the legal procedures). Through June 2014, 393 have been ordered for removal and 62 left voluntarily. Together, that's about 2.4 percent of all cases. (The data comes from the Transactional Records Access Clearinghouse, a data gathering service of Syracuse University, not a federal agency.)
Why so low?
According to the Bipartisan Policy Center study, 95 percent of the 2014 cases are still pending. A big reason why only 2 percent have been removed is because so few cases have made it to a hearing a yet — not because they failed to show up to a court hearing, like Bush wrote.
Compare that to previous years. About 70 percent of the 2013 cases are still pending. Still, in about 15 percent of cases the minor was ordered to return to Central America or left the United States voluntarily. In 2012, more than a quarter of all cases resulted in removal orders; in 2011, it was one-third.
In an example of how arduous this process can be, 8 percent of 2009 cases are still pending, the study found. Experts we spoke with said the legal proceedings can take two to three years.
Why does it take so long?
Previously, cases involving undocumented minors took a back seat in the court system to immigration cases involving apprehended adults. The Obama administration has taken steps to make these cases involving Central American children a priority, but immigration courts are notoriously overworked and the influx of new cases in the past 12 months has exasperated the issue, further slowing the process.
Our ruling
Bush wrote, "As few as 2 percent of the 50,000 (Central American) children who have crossed the border illegally this year have been sent home." It's surprisingly difficult to track down exact numbers, but from what we can gather, that number appears accurate.
That figure, though, is only useful as a snapshot of the current state of affairs; it is likely the number will rise as more and more of these children go through the legal process.
Further, Bush said the low number was a result of Central American children skipping their court appearances. Actually, it has more to do with how long the legal proceedings take.
The statement is accurate but needs clarification or additional information. We rate it Mostly True.