Donald Trump says if you're from Syria and a Christian, you can't come to the U.S. as a refugee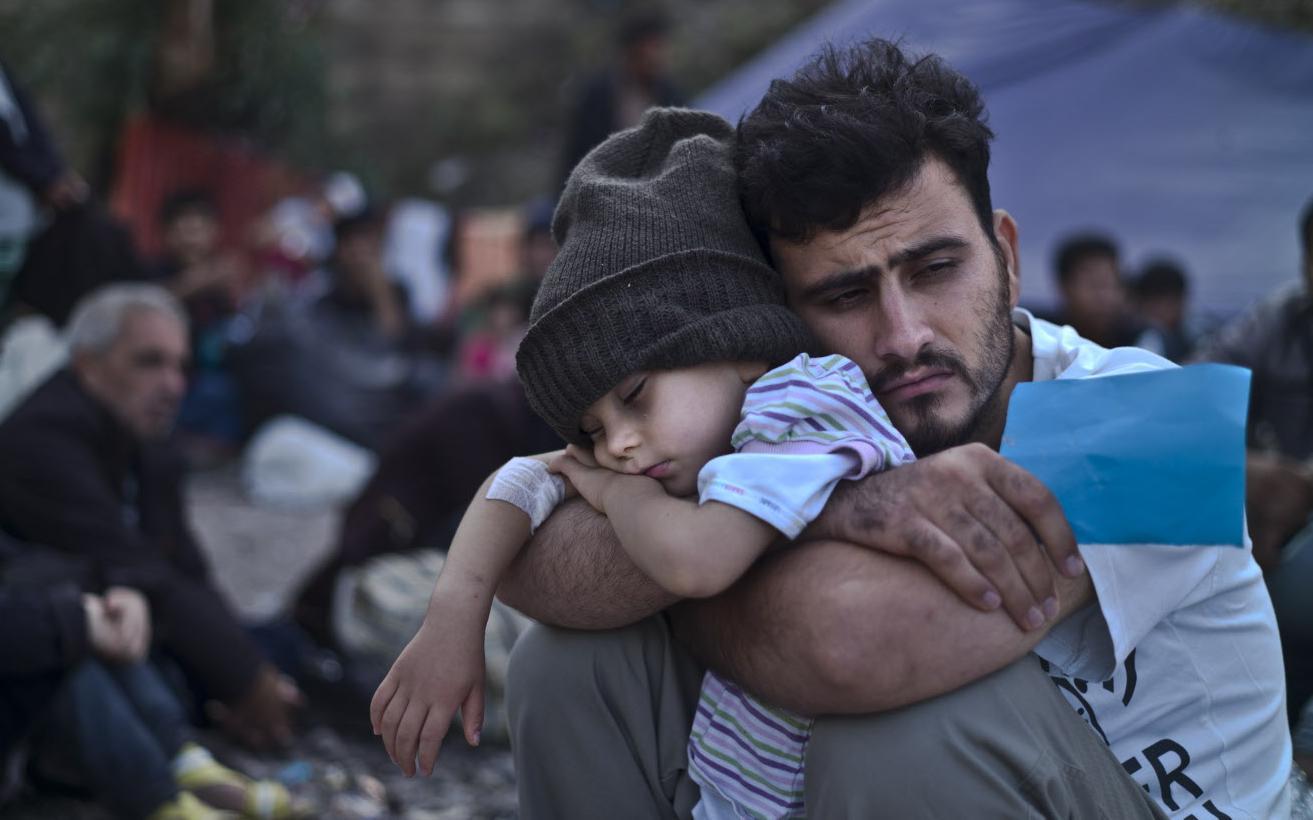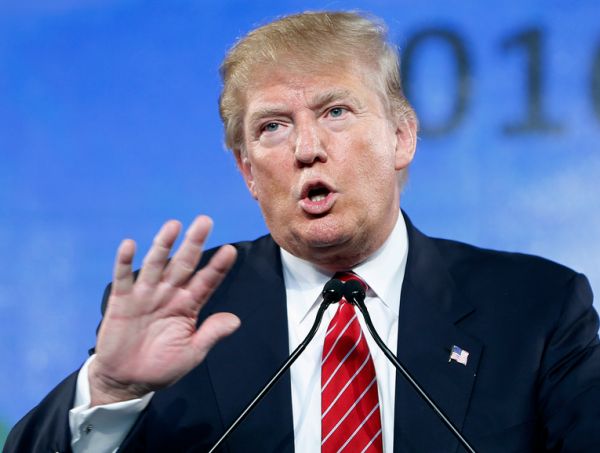 Republican presidential candidate Donald Trump has been making many bold statements recently, but one that caught a PolitiFact reader's eye involved religion and the admittance of refugees into the United States.
"If you're from Syria and you're a Christian, you cannot come into this country, and they're the ones that are being decimated. If you are Islamic ... it's hard to believe, you can come in so easily," Trump said in a speech in Las Vegas on July 11, 2015. "In fact, it's one of our main groups of people that are coming in. Now, not that we should discriminate against one or the other, but if you are Christian, you cannot get into the country. You cannot get into the country."
Trump has made similar arguments before, such as in an interview with the Christian Broadcasting Network in June. So we decided to see if Trump's claim was accurate. Neither Trump nor the White House responded to an inquiry, but we did communicate with representatives of a range of refugee-assistance groups and scholars who study the issue.
The most that can be said for Trump's claim is that there is a sizable difference between the number of Muslims and the number of Christians that have come into the United States as refugees so far.
Between Oct. 1, 2014, and July 17, 2015, according to federal data, 859 Sunni Muslims, five Shiite Muslims and 42 people identified only as "Muslim" arrived in the United States as refugees from Syria, for a total of 906. Meanwhile, 28 Christians arrived from Syria. (Other arrivals included two atheists, two of the Baha'i faith and one with no stated religion.)
So, on its face, Trump's claim that you "cannot come into this country" if you're a Christian from Syria is wrong.
Still, this data finds that 96 percent of the refugee arrivals from Syria were Muslim, compared to only about 3 percent who were Christian. However, it's important to keep in mind that the population of Syria is overwhelmingly Muslim to start with. The CIA World Fact Book says Syria's population is 87 percent Muslim and 10 percent Christian.
In other words, the refugee numbers are a bit more heavily Muslim and a bit less Christian than the population at large, but not dramatically so.
"While there may be higher numbers of Muslims from Syria who have come to the U.S. than Christians, this is not reflective of any policy making it easier for Muslims and harder for Christians," said Shaina Ward, associate director of Refugee Council USA.
Ward noted that the the United Nations High Commissioner on Refugees does most of the initial screening of refugees seeking resettlement. UNHCR, she said, "identifies and refers the most vulnerable, whoever they are," using a variety of criteria in addition to religion
More importantly, there is no evidence whatsoever for the most explosive element of Trump's charge -- that the U.S. government is discriminating against Christians as a matter of official policy.
"The U.S. refugee resettlement program is open to Muslims and Christians, as well as to members of other targeted religious groups," said Jennifer Moore, a law professor at the University of New Mexico.
Karen Jacobsen, a professor at Tufts University's Fletcher School of Law & Diplomacy, agreed, calling Trump's charge "completely untrue."
"The U.S. government does not discriminate on the basis of religion in refugee admission or resettlement, and if you look at refugee admissions by religion over the past 10 years, rather than just at the Syrian refugees in the past few years, there are likely more Christians than Muslims," Jacobsen said.
Representatives of three human-rights groups we contacted -- Amnesty International, Human Rights Watch and the Refugee Council USA -- also agreed that Trump's accusation is off-base.
Geoffrey Mock, the Syrian country specialist for Amnesty International USA, agreed, adding that he has "worked with Christians from Egypt and Syria, so I know they are getting in."
Some experts argued that the biggest problem with the refugee flow from Syria is not that it's discriminatory against Christians, but that the trickle has been so small.
In September 2014, the State Department wrote that "the refugee crisis caused by the conflict in Syria is the worst the world has witnessed in a generation, with more than 2.9 million refugees in the region. More than 9 million people need assistance, including 6.5 million displaced inside Syria."
Yet the U.S. government, as noted before, has let in a tiny fraction of those numbers -- less than 1,000 in the past nine months, and only about 2,500 prior to August 2014.
One reason for the small number of admittances is the long process facing refugees. Once a case is referred from the UNHCR to the United States, a refugee must undergo a security clearance check that could take several rounds, an in-person interview, approval by the Department of Homeland Security, medical screening, a match with a sponsor agency, "cultural orientation" classes, and one final security clearance. The background checks are often particularly complicated for refugees who were forced to flee their homes without the opportunity to gather important paperwork.
Given these requirements, Susan Martin, a professor of international migration at Georgetown University, takes issue with the claim by Trump that if you're a Muslim, "you can come in so easily."
"I know from my own research and the literature on resettlement that no one comes in 'easily,' " she said. "The security checks are very comprehensive and very time consuming. When I was looking at resettlement of Iraqi refugees in Jordan a few years ago, I met with a number of families who had been approved for admission to the United States by the Department of Homeland Security but were awaiting their security checks. Most had been waiting for months, including families with young children who were in need of specialized medical care. I don't think any of them would have characterized the process as easy.' "
A final note: There is one step that the U.S. government could take if it wished. It could give Christian refugees from Syria a leg up on resettlement by granting them status as a "priority 2" or "P-2" class -- "groups of special humanitarian concern identified by the U.S. refugee program," according to the government.
P-2 groups have long included Jews, evangelical Christians, and Ukrainian Catholic and Orthodox religious adherents from what used to be the Soviet Union, as well as dissidents from Cuba and a variety of religious minorities in Iran. It also included Vietnamese refugees until 2009 and Bosnian refugees during the 1990s-era civil war. It now includes Iraqis who helped United States military or diplomatic efforts after the Iraq War, as well as certain Burmese, Bhutanese and Congolese refugees.
So far, no group from Syria, Christians or otherwise, has been granted this status.
Our ruling
Trump said that "if you're from Syria and you're a Christian, you cannot come into this country" as a refugee. This is wrong on its face -- a small number of Syrian Christians been admitted as refugees over the past nine months -- and also false in spirit, since there is nothing in the United States' laws or regulations that discriminates against Christian refugees. We rate the claim False.