Cruz falsely claims U.S. law requires double fencing on border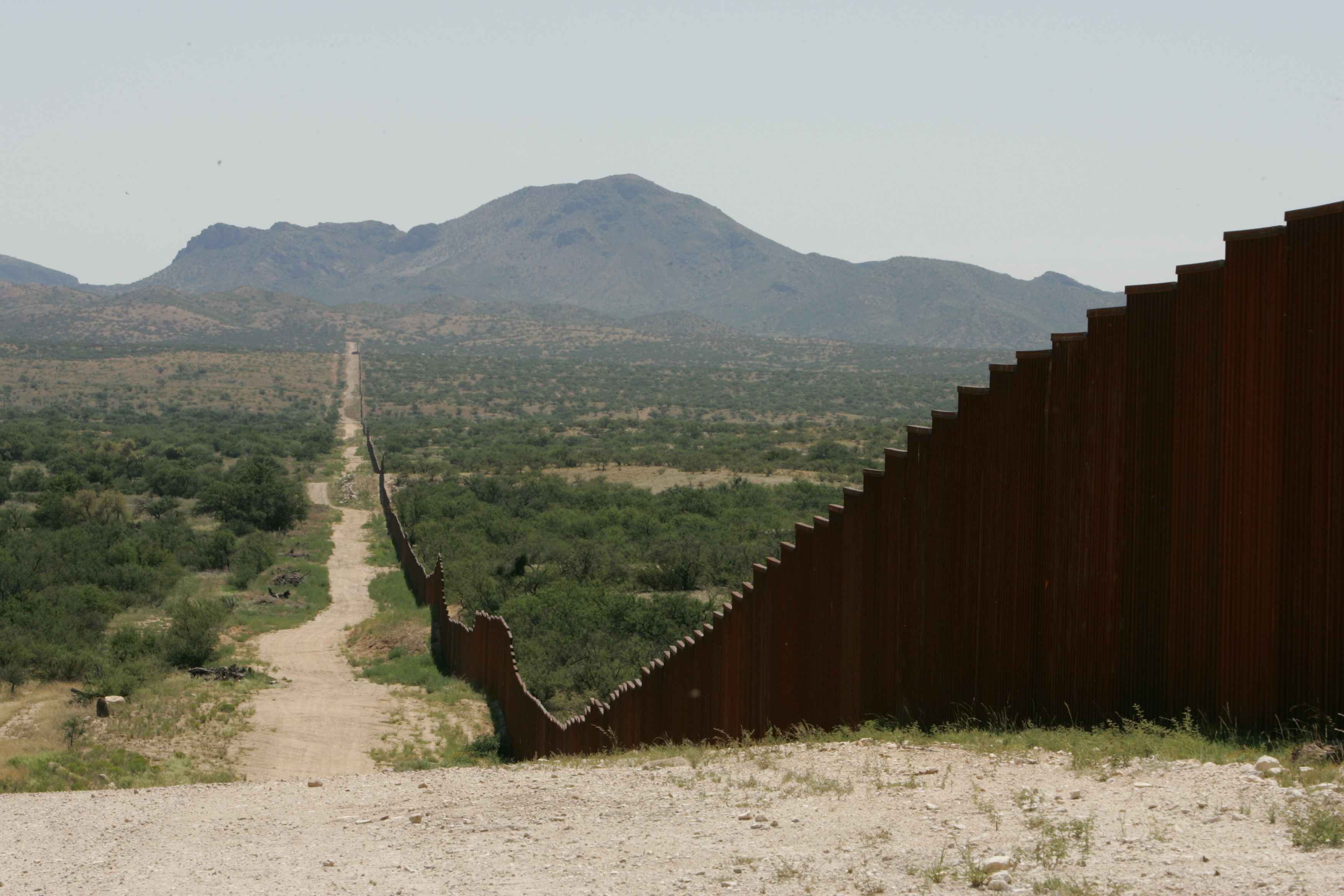 U.S. Sen. Ted Cruz, R-Texas, says President Barack Obama's border policies aren't just bad, they're illegal.
"Existing law right now requires 700 miles of double-layered border fencing," Cruz, a presidential candidate, said during a recent radio interview on "The John Fredericks Show," broadcast in Portsmouth. "The Obama administration refuses to do that. They've built only 36 miles."
We wondered if the law requires that the U.S.-Mexico border have a 700-mile span of "double-layered fencing" in which two barriers are set up, one in front of the other.
Rick Tyler, a Cruz campaign spokesman, backed the senator's statement by pointing us to the Secure Fence Act of 2006, which required that at least two layers of reinforced fencing be installed along five sections of the U.S.-Mexico border.
Those sections totaled about 850 miles, although the fenced area would be somewhat less, because other means could be used to secure the border in areas with steep terrain. In areas of steep terrain, "other means" could be used to secure the border, the nonpartisan Congressional Research Service said in an April 2015 report.
The bottom line is, the law mandated a double-layered fence along a stretch of at least 700 miles, covering more than one-third of the roughly 1,900 miles of the U.S.-Mexico border.
But the law was amended in 2008 and loosened the fence requirements that Cruz continues to describe.
The current law, contained in the Consolidated Appropriations Act of 2008, still mandates the construction of a fence covering "not less than 700 miles" of the border. But - key to this fact check - it erased the requirement that the fence be double-layered.
Instead, the law mandates that "reinforced fencing" be erected. That generally means a barrier that's more durable and sturdy than a typical fence, but the law doesn't specify the barrier's height or that it be constructed from wire mesh or another material, according to the Congressional Research Service report.
The new law "now mandates only a single layer of reinforced fencing (while not precluding additional layers from being deployed, if deemed appropriate)," the report says.
So what has been built? The Department of Homeland Security says it has fencing on 650 miles, according to the research service. About 350 miles of that fencing is designed only to deter pedestrian crossings and contains only one barrier layer. Another 300 miles is covered by a "vehicle fence" - barriers designed to stop cars and trucks from crossing the border but not people traveling by foot.
Only 36 miles are covered by double-layered fencing, according to Homeland Security tallies.
"DHS (the Department of Homeland Security) believe they have all the fencing that they need and that any additional fencing would not contribute to border security," Marc Rosenblum, deputy director of the U.S. Immigration Program at the Migration Policy Institute, told us in an interview.
Others disagree, saying the barrier is not enough. Mark Krikorian, executive director of the Center for Immigration Studies, which urges tighter immigration policies, noted the vehicle fencing provides no deterrent for people on foot.
"Your grandma could hop them," Krikorian told us in an email.
Our ruling
Cruz says, "Existing law right now requires 700 miles of double-layered border fencing." He complains that Obama is ignoring the mandate.
Such a law was passed in 2006 but no longer is on the books. It was amended in 2008, before Obama took office, and the double-layered fencing requirement was removed. About 650 miles of fencing now stands, of which 36 miles is double-layered.
Cruz's statement is long past its expiration date. We rate it False.