Wisconsin law prohibits anyone who knows about a secret John Doe investigation from talking about it, Gov. Scott Walker says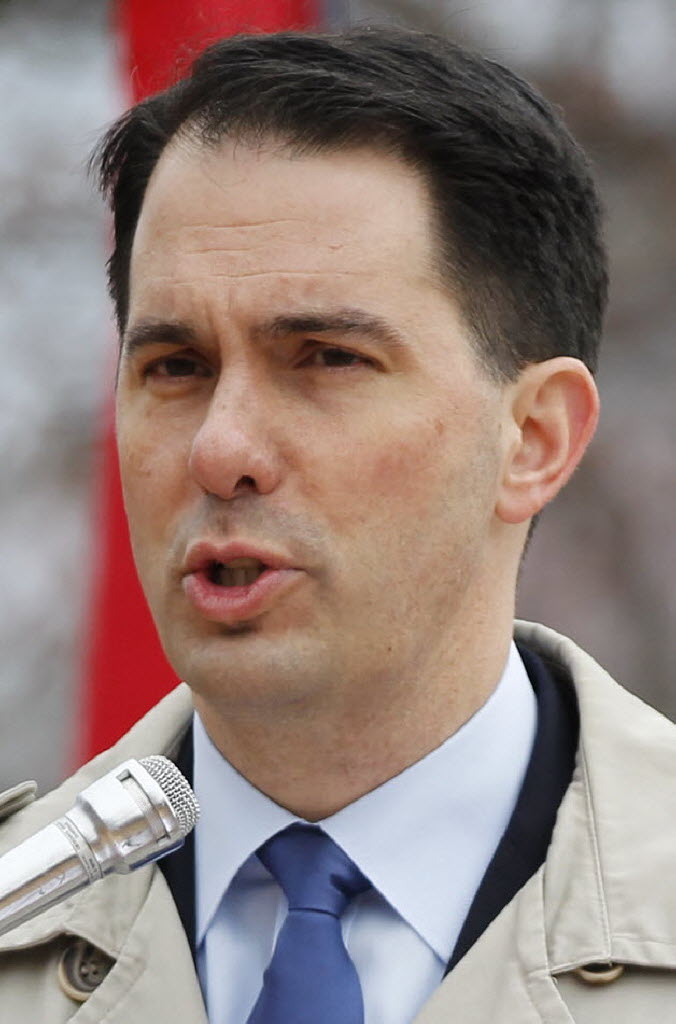 As questions surfaced about whether Gov. Scott Walker is trying to settle a secret John Doe criminal investigation involving his campaign, he has suggested that state law prohibits him from commenting on the case.
That's what happened on the June 1, 2014 edition of "Upfront with Mike Gousha," a weekly public affairs program aired on WISN-TV (Channel 12) in Milwaukee and on five other Wisconsin stations.
Gousha asked the Republican governor if an attorney representing Walker and his campaign committee has been negotiating with the John Doe special prosecutor to reach a settlement.
Walker gave this response:
"As you know, as I've pointed out many times in the past when we've talked about this, the law's pretty clear in this state," Walker said.
"Anyone who knows anything about a John Doe can't talk about it. Anyone who doesn't know anything about it shouldn't talk about it. So, I've not commented on the Doe itself because I've abided by the law."
Walker has made similar statements in the past, leading many to ask whether the secrecy part of the law in fact is so broad -- particularly given that others have disclosed details of the ongoing probe in the press and in public court filings.
What is a John Doe?
Here's a John Doe primer, based on an article for the State Bar of Wisconsin by Madison criminal defense attorney Marcus Berghahn, who has represented clients in John Doe investigations:
A John Doe is "intended as an independent, investigatory tool to ascertain whether a crime has been committed and, if so, by whom."
Unlike standard criminal investigations, law enforcement officials in a John Doe have special powers, including the power to compel the testimony of reluctant witnesses under oath and to issue subpoenas requiring witnesses to turn over documents.
Another key difference is that the judge overseeing a John Doe can -- and typically does -- order that the proceedings be done in secret, unlike the vast majority of court proceedings.
The governor has been connected to two John Doe investigations.
In May 2010, when Walker was the Milwaukee County executive, Milwaukee County District Attorney John Chisholm, a Democrat, launched what would become a nearly three-year-long John Doe targeting Walker's aides and associates. Six people, including three county executive employees, one county appointee and a major campaign contributor, were convicted of a variety of crimes.
In August 2012, weeks after Walker won an historic recall election to remain in office, Chisholm opened another secret John Doe. It has focused on whether the Wisconsin Club for Growth and other conservative groups illegally coordinated with Walker's campaign.
Eric O'Keefe of Wisconsin Club for Growth has openly defied the secrecy order, going public with the fact that he has been subpoenaed.
Now, to Walker's claim, made in connection with the second Doe -- that under Wisconsin law, "anyone who knows anything about a John Doe can't talk about it."
It's worth noting that Walker's "anyone who knows anything" phrasing is open to interpretation.
At one extreme, a person could know something about a John Doe case by hearing about it in the news. That, of course, is much different than knowing about a Doe by virtue of being a participant in it.
What the law says
Asked to back up Walker's statement, a spokeswoman for the governor's office referred our questions to Walker's campaign, and a campaign spokeswoman declined to offer any information to back Walker's claim. Walker's attorney in the John Doe, former U.S. Attorney Steven Biskupic, didn't return our call.
We contacted seven experts, all of whom have handled multiple John Doe cases:
Berghahn and Madison defense attorneys Stephen Morgan and Stephen Meyer; Milwaukee defense attorneys Jeremy Levinson, who also handles campaign finance cases for Democrats, and Raymond Dall'Osto; University of Wisconsin Law School professor David Schultz and Marquette University Law School professor Daniel Blinka.
Meyer and Berghahn are also adjunct professors at the UW Law School. Morgan and Blinka are former prosecutors.
Here's what we learned about the state's John Doe law, in terms of Doe cases done in secret:
1. Secrecy applies when so ordered
As we noted, John Doe investigations can be done in public, but the Doe law allows judges to hold them in secret. And many do.
When the secrecy provision is invoked, individuals who are ordered by a John Doe judge not to disclose information about a Doe investigation are prohibited from doing so.
At minimum, witnesses, attorneys and others who participate in the secret court proceedings are prohibited from disclosing anything that was said in court, or anything, such as documents or other evidence, shown in the closed court proceeding.
Judges have also issued broader secrecy prohibitions. For example, people who receive a subpoena to produce documents might be ordered not to disclose to anyone but their attorney the fact that they were subpoenaed, nor what information the subpoena seeks.
2. Secrecy doesn't apply to "anyone"
There is no blanket prohibition that applies to anyone who has some knowledge about a John Doe.
For example, anyone who hears information second-hand about a Doe is not prohibited from talking about it.
3. A gray area
Our experts disagreed on whether the John Doe law prohibits a person from commenting on any possible settlement negotiations.
Some felt any secrecy order would not apply because settlement negotiations would be done in, for example, a lawyer's office, apart from the secret proceedings in court.
However, other experts said a secrecy order could apply to commenting on the existence of settlement negotiations because such negotiations could be the subject of discussion during the secret courtroom proceedings.
Our rating
Asked whether his lawyer was in negotiations to settle a John Doe criminal investigation, Walker said that under Wisconsin law, "anyone who knows anything about a John Doe can't talk about it."
A person who knows something about a John Doe by virtue of participating in the secret court proceedings -- if they are individually ordered by a judge not to disclose anything about the proceedings -- is prohibited from revealing such information.
But the governor's statement is overbroad in suggesting that anyone who knows any information about a John Doe can't talk about it.
For a statement that is partially accurate but leaves out important details, we give Walker a Half True.