Will California soon have the highest gas tax in the nation?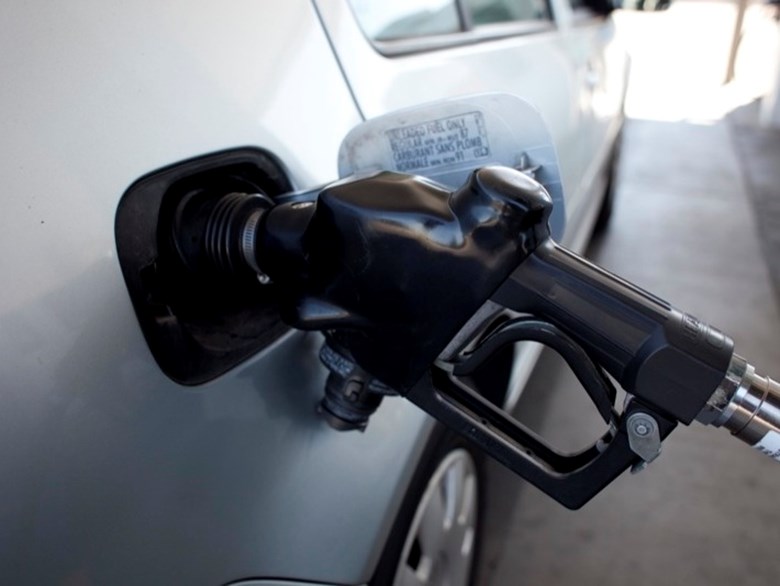 Republican State Assemblyman Jim Patterson of Fresno recently claimed California would soon have the "highest gas tax in the nation."
He made the claim in a press release days after the California Legislature passed a 12 cent per gallon gasoline tax hike, part of a funding package to raise billions of dollars for state road repairs.
"The $52 billion tax will also put Californians in a special, yet unenviable category – drivers who pay the highest gas tax in the nation," Patterson said in the release issued April 10, 2017.
With Democratic Gov. Jerry Brown's signature the bill will go into effect in November.
The Golden State's per gallon gas tax is already high. We set out to fact-check whether it really will be the highest in the country.
Our research
Asked for evidence, Patterson's spokeswoman pointed us to a map showing state-by-state gasoline tax rates produced in March 2016 by the nonprofit Tax Foundation.
That map and its numbers, however, are outdated.
A map produced in January 2017 by the foundation includes the most current state-by-state gas tax rates. Those rates are calculated by adding up state and local gas taxes and fees.
It shows Pennsylvania has the highest per gallon tax rate in the nation at more than 58 cents. California's current per gallon tax is about 38 cents per gallon, the seventh highest in the nation.
Do the arithmetic: Even with the 12-cent increase, California's tax will trail Pennsylvania's by 8 cents per gallon.
"You won't be No. 1, that's for sure," said John Buhl, a spokesman for the Washington D.C.-based Tax Foundation. "Pennsylvania will still be the highest."
A chart produced in January 2017 by the American Petroleum Institute, a trade association, confirms the tax foundation's figures, though it adds in the 18.4 cents per gallon federal gas tax for each state.
Based on current rates, California's increase will likely result in the second highest state gas tax in the nation, ahead of Washington and Hawaii.
This second highest tax ranking could leave California with the highest overall gas prices at the pump, according to energy analysts.
We looked at that topic in a recent article. As of this week, California's average price was $2.99 per gallon. It trailed only Hawaii's $3.04, for a margin of about 5 cents per gallon. The 12 cent per gallon increase could cause California to leap-frog Hawaii, analysts said.
Joe Henchman, a vice president with the Tax Foundation, noted that California also adds a 2.25 percent sales tax on gasoline.
This sales tax is not counted by the foundation or the petroleum institute as part of the state's gas tax. But based on the current price of gasoline in the state, it represents about 6 or 7 cents per gallon in tax, which "would not entirely close the gap with Pennsylvania," Henchman said.
Five other states charge a sales tax on gasoline: Alaska, Connecticut, Hawaii, Indiana and Illinois. Pennsylvania does not.
Our ruling
Republican State Assemblyman Jim Patterson claimed California's recent gas tax increase, once approved by Gov. Jerry Brown as expected, would result in the "highest gas tax in the nation."
Patterson relied on outdated gas tax rates.
Current figures from the Tax Foundation show California's per gallon gas tax will still trail Pennsylvania's rate by more than 6 cents, even after the tax hike goes into effect in November.
California would likely move from seventh highest to second in the nation.
These figures are also confirmed by the American Petroleum Institute.
In the end, we rate Patterson's claim False.
UPDATE: This fact-check has been updated with comments from Joe Henchman of the Tax Foundation about the sales tax California charges on gasoline.
The foundation provided us a second update later in April 2017 that accounted for an additional and less-publicized gas tax increase under California's new legislation. It concluded "Pennsylvania will still be highest, but by a narrower margin." This latest update factors in an additional 7.5 cent per gallon gas tax increase that would start in July 2019. This is on top of the 12 cent per gallon hike that would go into effect in November.
The state's full gas tax increase would amount to 19.5 cents per gallon by this time. California's overall gas tax would climb to 58.3 cents per gallon under the foundation's latest calculations. We continue to rate Patterson's claim as False as the foundation concluded this higher California gas tax, even in 2019, would be "just behind Pennsylvania's highest-in-the-nation 59.3 (cents-per-gallon) tax."
---
FALSE – The statement is not accurate.
Click here for more on the six PolitiFact ratings and how we select facts to check.