Stand up for the facts!
Our only agenda is to publish the truth so you can be an informed participant in democracy.
We need your help.
I would like to contribute
The Republican leadership's budget proposal "doesn't contain any numbers."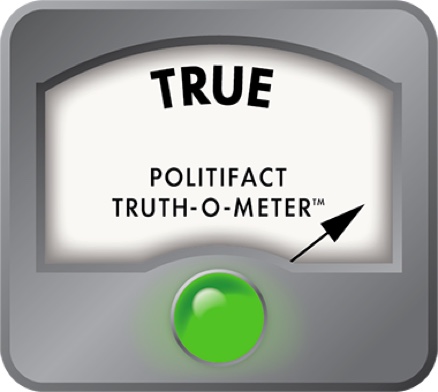 Republican budget proposal lacks numbers on revenues and costs
The back and forth over President Barack Obama's budget has gone like this: Republicans say it's big and costly and will saddle future generations with too much debt. Obama complains the Republicans are the party of "no" and don't have their own plan. Republicans finally release their own plan.
"The Republican Road to Recovery" is a 19-page document released March 26 that includes sections on curbing spending, creating jobs, lowering taxes and controlling debt.
But it came under quick criticism from White House officials who said it was remarkably short on specifics — so much, in fact, that it doesn't contain actual numbers about how much the Republicans would spend on various areas of the government.
"It's interesting to have a budget that doesn't contain any numbers. I think the party of 'no' has become the party of 'no new ideas,' " said White House spokesman Robert Gibbs.
"I think the administration is glad that the Republicans heard the president's call to submit an alternative. We just hope that next time it will contain actual numbers so somebody can evaluate what it means," he added.
A reporter asked him if wasn't being a little snarky there.
"I think if I intoned to you that I would produce a 20-page document that outlined my budget priorities, that it might actually contain a chart with some numbers. I don't think that's a whole lot to ask," Gibbs answered.
We were curious if Gibbs was right that the Republican budget outline contained no numbers, or if he was just being snarky. So we downloaded the Republican document and read it.
We found Gibbs is right. It's a budget proposal without proposing actual numbers.
It's not very long, and you might even want to read it for yourself . But if you don't want to, here's our quick summary:
•  Spending: The Republican plan says the Obama budget spends too much and is "reckless." The Republicans say they would undo wasteful spending from recent legislation such as the economic stimulus bill and the omnibus spending bill for this year. But they don't specify what programs or how much. The Republican plan also says it would "cut overall nondefense spending by reforming or eliminating a host of wasteful programs deemed ineffective by various government entities." So what programs and how much? The plan doesn't say.
•  Lowering taxes and creating jobs: In a rare moment of specificity, the Republican plan says it would rewrite the tax code so that people making up to $100,000 would be taxed at a marginal rate of 10 percent and everyone above that would be taxed 25 percent. Fair enough. So how much would that cost? The plan doesn't say. It offers a few other tax-cutting ideas — tax deductions for businesses and an overall vow to keep the Bush tax cuts — but again there are no estimates about the impact on revenues.
•  Controlling debt: The Republican plan says it will control debt by ending spending on bailouts for Wall Street. For a savings of ... hmm, doesn't say. The plan also opposes runaway inflation and promotes keeping the cost of living low for families and entrepreneurs. Sounds great! What that means for the federal budget, we couldn't tell you.
Now, we should note that the Republican document has some numbers in it. But they're numbers about Obama's budget, used to illustrate the party's complaints, under labels like "Future Debt Burden" and "Expanding the Size of Government." 
What the Republican plan lacks is the numbers that really matter, numbers that would show how much the Republicans propose to spend on various parts of government.
There are many pressing questions in the public debate that an alternative budget could answer. For example, if we're going want to cut wasteful spending, what programs should be cut? Also, what will cutting taxes do to deficit projections in years to come? But the Republican plan doesn't provide any answers.
The Republican House leaders said they will be releasing more data next week. Perhaps that will include some numbers. But Gibbs was right. The first version of the "Republican Road to Recovery" is a budget without budget numbers. We find Gibbs' statement to be True.
Browse the Truth-O-Meter
More by Angie Drobnic Holan
Support independent fact-checking.
Become a member!
In a world of wild talk and fake news, help us stand up for the facts.