Stand up for the facts!
Our only agenda is to publish the truth so you can be an informed participant in democracy.
We need your help.
I would like to contribute
"Snitker has been virtually ignored by the major media."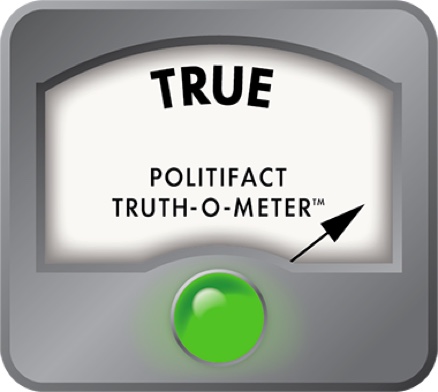 Libertarian Senate candidate claims he is ignored by mainstream media
Alexander Snitker's U.S. Senate campaign says the mainstream media has ignored the lone registered Libertarian candidate seeking to succeed George LeMieux on Capitol Hill, a race that has shone a bright spotlight on three more prominent contenders – Charlie Crist, Marco Rubio and Kendrick Meek.

"What is most shocking about this phenomenon is that Snitker has been virtually ignored by the major media," a March 29, 2010, release on the candidate's campaign Web site said. "On an average news day, the other leading Senate candidates enjoy a 200-to-1 advantage over Snitker in media coverage."

Snitker, a 34-year-old former Marine who grew up in Pasco County, entered the race on June 30, 2009, according to the Florida Division of Elections Candidate Tracking system. On April 1, 2010, the site showed 25 active candidates for the Senate elections – 11 Republicans, eight Democrats, three with No Party Affiliation, and one each for the Veterans Party of America and Constitution Party of Florida – plus Snitker as the lone Libertarian.

He advocates adoption of the "FairTax," which raises federal funds not from income or payroll taxes but through a national retail sales tax and also vows to support term limits and a balanced budget amendment. "What I stand for, the tea party is all about," Snitker said at a March speech in Orlando. A video of the speech was posted on YouTube.

To check Snitker's claim, we looked for media references.

A recent Nexis search in the category of "Florida News Sources," an aggregator, found two mentions of Snitker in the past three months. Both were in the Orlando Sentinel's "What's happening" column, and both were bulletin-board style items letting readers know about an upcoming candidates forum. In comparison, Republican candidate Rubio got 861 and Democrat Meek 286. Crist, who's campaigning for the Senate while he serves as Florida's governor, got 2,292.

We also found eight mentions of Snitker on the St. Petersburg Times political blog, "The Buzz." All were in the comments section of blog posts and all but one apparently posted by the candidate himself.

Campaign media director Adrian Wyllie says the Snitker for Senate 2010 campaign periodically sends e-mail blasts to hundreds of reporters and media members across the state and "not one has gotten published in any paper, not one has gotten any follow up from any TV station."

Wyllie says the only place the candidate has had success is on talk and Internet radio, an example of which was his February interview with a trio of Libertarians on KKNT in Phoenix's weekly program, The Libertarian Solution Radio. We found a Podcast of it on iTunes.

Wyllie concedes that the Snitker campaign has never scheduled a news conference. But the campaign's claim is that the major media has ignored his campaign – not that the campaign has necessarily tried to lure it in.

So, just to be sure, we rang up Justin Sayfie, Fort Lauderdale attorney and publisher of Sayfiereview.com, considered by some to be a daily must-click site for Florida political junkies. We asked if he'd ever seen an article about Snitker.

Sayfie: "How do you spell his last name?"

PolitiFact Florida: "S-n-i-t-k-e-r."

Sayfie: "S-n-i-t-k-e-r. Snitker? Never heard of him."

Sayfie boasts that his Web site reviews 10 to 15 major Florida daily newspapers "seven days a week, 365 days a year, and we do it manually, looking for news coverage about Florida politics." But when it comes to the Snitker for Senate campaign, he says, "I have not seen any news coverage at all. At all. Whatsoever."

We find little reason to disagree. We have to rule Snitker's claim True.
Nexis search conducted March 31, 2010.

Snitker Web site, accessed March 31,2010.

Telephone and e-mail interview with Snitker campaign media director Adrian Wyllie, March 31-April 1, 2010.

Telephone interview with Justin Sayfie, publisher of the Sayfie Review, April 1, 2010.

Sayfie Review Web site.

St. Petersburg Times' "The Buzz" blog, "Meek wants war bonds for Afghanistan, Iraq", December 16, 2009.

St. Petersburg Times' "The Buzz" blog, Comments, "Crist: Obama welcome was 'the right thing to do", December 29, 2009.

Youtube video of Orlando video speech, accessed April 1, 2010.

Libertarian Solution Radio Program, "Moochers, Looters and Parasites, Oh My!, Feb. 13, 2010.

Florida Division of Elections, Senate Candidate roster, accessed on April 1, 2010.
Browse the Truth-O-Meter
More by Carol Rosenberg
Support independent fact-checking.
Become a member!
In a world of wild talk and fake news, help us stand up for the facts.