Stand up for the facts!
Misinformation isn't going away just because it's a new year. Support trusted, factual information with a tax deductible contribution to PolitiFact.
I would like to contribute
A database police use to look up wanted suspects excludes certain warrants issued by Atlanta Municipal Court.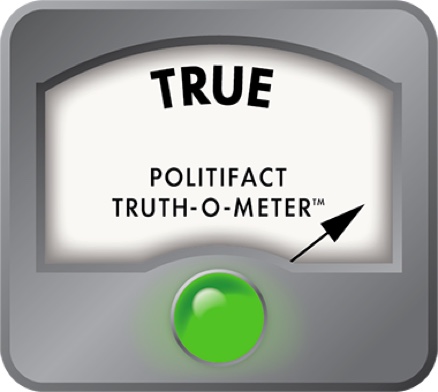 City: Criminal database lacks some Atlanta warrants
The handling of a police traffic stop involving Atlanta Mayor Kasim Reed's brother raises questions about power, politics and ethics.  

What has the Truth-O-Meter spinning is a more practical concern: crime databases.

When police stopped Tracy Reed on Oct. 28, he had an open warrant for failing to appear at a traffic court hearing three weeks earlier.

Reed could have been arrested on the spot. Yet when an officer ran his name in the Atlanta Police Department's criminal database, the warrant never popped up. A police major let Reed go.

This was no fluke, according to a recent city of Atlanta news release about its internal investigation on the stop. Police may rely upon the Atlanta Criminal Information Center database to find out whether someone has a warrant, but in certain cases, it can't tell them.

"Atlanta Municipal Court bench warrants are not included in the Atlanta Criminal Information Center [ACIC] database," the Nov. 28 release said. Bench warrants are arrest warrants initiated by a judge, often when people fail to appear in court.

We PolitiFact Georgia scribes squinted our eyes and read the sentence twice. If these arrest warrants aren't in the system, how do police know whom to haul to jail?

We talked to Atlanta police, reviewed existing policies and statutes, contacted court officials, and looked at investigative reports to find some answers. And yes, there is a hole in the city's criminal database.

In case you missed the controversy, Reed ran into trouble Oct. 28 after an Atlanta police officer stopped him for driving with an expired tag, according to a city internal investigation. Even though Reed drove with a license suspended since 2006, the patrolman's superior let the mayor's brother go.
Running a criminal history database is a complex operation. The information is sensitive and the stakes are high. If the people who enter the data get it wrong or don't enter it in time, an officer might come face to face with a dangerous felon and not even know it. A person could be jailed for a crime he didn't commit.

That means police can't do something as simple as make a phone call or send an email to put a warrant in the system, state and local law enforcement officials told us. Only specially certified employees may enter the information into the computer, and they may do so only after receiving the proper documentation.    

When Atlanta police obtain warrants as part of their investigations, agency policy gives investigating officers 12 hours to hand-deliver the paperwork to the APD team that updates the criminal database.

But when an Atlanta municipal judge issues a warrant because someone fails to appear in court, no one hands this paperwork over for entry in the city's database, police spokesman Carlos Campos told PolitiFact.  

In fact, these bench warrants are not entered into any local, state or national database, according to the city's investigative report.

Georgia law doesn't require it, said Shirley Andrews, who helps run the state's criminal database for the Georgia Bureau of Investigation. The state attorney general designates what minor offenses must be in the system. Bench warrants for failing to appear in Municipal Court are not on it.

This is a problem, Atlanta Police Chief George Turner told investigators.

"[T]he truth is, there are thousands of folks that are warranted by Municipal Court warrants. But there's no way, not to my knowledge, on how to deal with it," Turner said, according to a transcript of his interview.  

The head of a state professional organization for prosecutors said he has heard that other jurisdictions are wrestling with the issue.

Officers or dispatchers could telephone the Atlanta court to check for open warrants, Turner told investigators, but it's closed on Friday, the day Reed was stopped.

Police and court officials told PolitiFact they've been working on this problem for months but need funding to solve it.

Atlanta Municipal Court bench warrants are not included in the ACIC database, as the city's news release said. In fact, Atlanta's police chief estimates that thousands of people with open warrants aren't in there.  

We find the city's claim True.
City of Atlanta, news release, "City of Atlanta Releases Department of Law and Department of Human Resources Investigations," Nov. 28, 2011

Atlanta Police Department, Standard Operating Procedure 3110 on accessing GCIC and NCIC computer files, received Nov. 30, 2011

City of Atlanta, Department of Law, Investigative Report, Case Number CI 2011 0045, released Nov. 28, 2011

Telephone interview, Carlos Campos, spokesman, Atlanta Police Department, Nov. 30, 2011

Telephone interview, Shirley Andrews, assistant deputy director, compliance and customer support, Georgia Crime Information Center, Georgia Bureau of Investigation, Nov. 30, 2011

Telephone interview, Stan Gunter, executive director, Prosecuting Attorneys' Council of Georgia, Dec. 9, 2011

News statement, Crystal Gaines, chief judge, Atlanta Municipal Court, Dec. 1, 2011

Official Code of Georgia Annotated, Section 35-3-36, accessed Nov. 30, 2011

Official Code of Georgia Annotated, Section 35-3-33, accessed Nov. 30, 2011

Official Code of Georgia Annotated, Section 40-5-121, accessed Dec. 2, 2011
Browse the Truth-O-Meter
More by Willoughby Mariano
Support independent fact-checking.
Become a member!
In a world of wild talk and fake news, help us stand up for the facts.