Stand up for the facts!
Our only agenda is to publish the truth so you can be an informed participant in democracy.
We need your help.
I would like to contribute
Say New Jersey Reps. Donald Payne and Frank Pallone are "socialists who are openly serving in the U.S. Congress."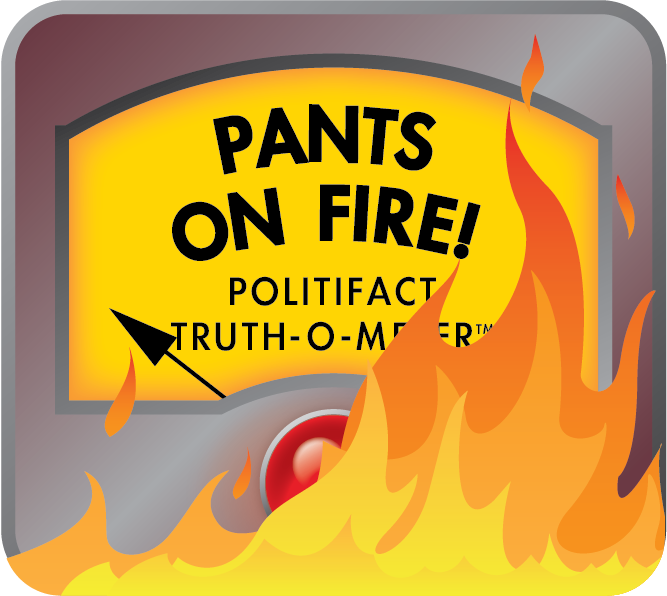 Bloggers claim New Jersey Congressmen Donald Payne and Frank Pallone are socialists
U.S. Reps. Donald Payne and Frank Pallone have been serving in Congress for more than two decades as Democrats, but several blog posts have offered another word to describe both officials.

Socialists?

An Aug. 12 post on the website for a group called Sovereign Citizens United names Payne (D-10th Dist.) and Pallone (D-6th Dist.) as members of the Congressional Progressive Caucus, which it says was created by the Democratic Socialists of America.

"I'm sure if you asked random people on the street if we had open socialists in the US Congress, they would say – well only Bernie Sanders (Senate). But the right answer is much, much worse," according to the post.

Another post on a website called "The Obama File" mentions Payne and Pallone and claims "members of the Progressive Caucus also belong to the Democratic Socialists of America (DSA)."

Here's a blog post on Aug. 17 by Texas radio host Dan Cofall, whose show airs out of Fort Worth:
   
"The magic number '70' is the number of members of the 111th Congress who are members of the Democratic Socialists of America (DSA). These are not just politicians who vote left of center; these are card-carrying members of 'The Democratic Socialists of America'."

That blog post names Payne, but not Pallone. Cofall did not respond to an email seeking comment.

While most of the names politicians are called are opinions, calling a congressman a Socialist sounds both emphatic and exact.

But real card-carrying Socialists say those members, including Payne and Pallone, aren't Socialists.
   
The list that Cofall and dozens more rely upon "is completely fraudulent," said Frank Llewellyn, who served as national director of the Democratic Socialists of America for 10 years until stepping down July 5.
   
There is not one member of Congress who is a formal member of the DSA, Llewellyn said. In order to join, a person must fill out a form and pay dues. Even Vermont Sen. Bernie Sanders, a self-described democratic socialist, is not a formal member of the DSA, Llewellyn said.
   
The last member of Congress who was an actual card-carrying member, he said, was California Democratic Rep. Ron Dellums, who served 28 years in the House until leaving in 1998.
   
Llewellyn and DSA's new national director, Maria Svart are chagrined for two reasons. First, they have to spend time knocking down reports that never seem to go away.
   
Second, Llewellyn said, "if we had formal political relationships with 70-odd members, we would be making a lot more money'' from dues.

So, Payne and Pallone have been identified as socialists for being members of the Congressional Progressive Caucus. But what is that caucus anyway?
   
According to its website, the Progressive Caucus is one of the largest in Congress and works for such causes as economic justice, civil rights and civil liberties as well as global peace and security. Llewellyn said that DSA supports some of the policy positions of the caucus.

But agreeing with some positions doesn't make a member of Congress a card-carrying Socialist.   

And for the record, both Payne and Pallone reject being labeled a socialist.

With so much space available on the Internet, Payne told PolitiFact New Jersey he wasn't surprised to learn of the blog posts, but said their reasoning defies logic. Payne argued that progressive principles make the country unique and strong, allowing individuals to move between income levels.

Of the "socialist" label, Payne said: "I've been called worse things than that."

Pallone said in a written statement: "The progressive label dates back to Teddy Roosevelt and Woodrow Wilson who fought to break up the corporate monopolies and trusts that were crippling the American economy. Those ideas are just as important in our efforts to create jobs and grow the economy."
   
The ruling
   
Misinformation and smear campaigns are part of political life. But these persistent claims about socialists are riddled with errors and outright lies. Any one of the problems would be sufficient to discredit the report, but taken together, the effort is flagrantly false. For that reason, we rate this claim: Pants on Fire.
To comment on this ruling, go to NJ.com.
PolitiFact Oregon, Bloggers claim Peter DeFazio and Earl Blumenauer are socialists, Aug. 29

Phone interview; Frank Llewellyn and Maria Svart, Democratic Socialists of America, Aug. 22.

Website,Congressional Progressive Caucus

Email exchange, office of Rep. Peter DeFazio, Aug. 18

Email exchange, office of Rep. Earl Blumenauer, Aug. 18

The Wall Street Shuffle, website for talk radio hosts Dan Cofall and Dan Stewart, Dallas-Ft. Worth, Tex.

Website, Aug. 12,Sovereign Citizens United

Website, Aug. 30, The Obama File

Phone interviews with Rep. Donald Payne, Aug. 30-31, 2011

Phone and email interview with Richard McGrath, spokesman for Rep. Frank Pallone, Aug. 30-31, 2011
Browse the Truth-O-Meter
More by Charles Pope
Support independent fact-checking.
Become a member!
In a world of wild talk and fake news, help us stand up for the facts.