Stand up for the facts!
Our only agenda is to publish the truth so you can be an informed participant in democracy.
We need your help.
I would like to contribute
U.S. Rep. Phil Gingrey wants public schools to teach women to "stay in their place."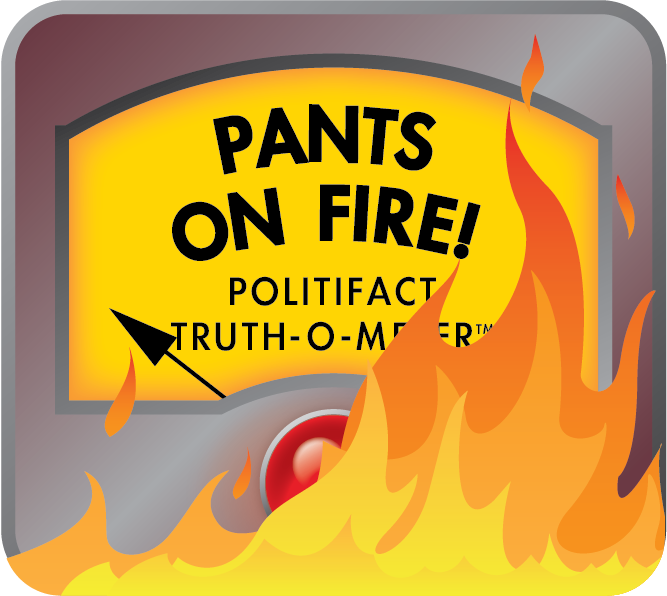 Fundraising email puts words in Gingrey's mouth
Before the U.S. Supreme Court decides the fate of the Defense of Marriage Act, U.S. House members made their case for upholding the law during a round of floor speeches last week.
During his roughly five-minute speech, Marietta Republican Phil Gingrey affirmed his support for traditional marriage, suggested some value-teaching methods for young people, and outraged  some of his critics all at the same time.
Georgia's WIN List, a political action committee that helps recruit and train Democratic women for political office, sent out an email the day after Gingrey's comments. The email message was sent as part of a fundraising plea and signed by the PAC's chairwoman, Lauren Benedict.
"Rep. Phil Gingrey is promoting the teaching of gender stereotypes in elementary schools. He wants public schools to teach women to 'stay in their place,' " the email said.
"Your gift of $50, $100,  or $250 will help us show these men that a woman's 'place' is in the House and in the Senate!" the message ends.
"Stay in their place" and "place" were in single quotes in the email.
Gingrey, one of four major Republican candidates running in Georgia for the Senate, has already made a name for himself in the questionable statements category. Earlier this year, he said  Senate candidate Todd Akin of Missouri was "partly right" that a woman's body has a way of shutting down if she's raped to prevent pregnancy.
We wondered whether Gingrey had again made controversial statements about women. Did he really say schools should teach them to "stay in their place?"  We decided to take a closer look.
A day after Benedict's PAC sent out its anti-Gingrey email, Better Georgia -- a left-leaning political group -- sent out its own email/fundraising message opposing conservative Georgia congressmen. That group said that the men, including Gingrey, want to be sure that women "know their place."
But what exactly did Gingrey say?
A review of the tape shows that Gingrey spends part of his time talking about Father's Day and his own family. He admits that the old family model that was illustrated in television classics like "Father Knows Best" are outdated, but he holds firm to his belief that families need a mother and a father to work well.
"You know, maybe part of the problem is we need to go back into the schools ... and have a class for the young girls and have a class for the young boys and say ... what's important," Gingrey said. "This is what a father does that is maybe a little different, maybe a little bit better than the talents that a mom has in a certain area. And the same thing for the young girls, that ... this is what a mom does, and this is what is important from the standpoint of that union which we call marriage."
Record of his comments quickly made headlines and were picked up by several news outlets, including Fox News and the Huffington Post.
PolitiFact Georgia  reviewed a video of Gingrey's remarks several times. And we found that he  never used the phrase about women that they should "stay in their place" or "know their place." We asked Benedict about the PAC's claim.
In an email to us, Benedict -- who is also a member of the Macon City Council -- said the use of single quotes around the phrase was for emphasis and not intended to be a direct quote of Gingrey's comments. She says Gingrey's recommendation for the gender classes presents a 1950s view of marriage.
"What else, other than the desire for women to stay in their place, can be inferred from these statements and Gingrey's desire to have separate classes to teach traditional gender roles," Benedict wrote.
Gingrey's spokeswoman, Jen Talaber, provided us with a statement similar to what was provided to another Atlanta Journal-Constitution reporter last week. She did not address specific questions about the criticism and it being used in fundraiser statements.
"Phil is a strong supporter of traditional marriage and believes strong male and female role models are essential in a child's development. Phil was speaking theoretically to emphasize his point that kids learn different things from their mothers and fathers," the statement said.
Political parties send out this type of "red meat" rhetoric to solicit funds and energize their party base, their most loyal voters, said Kerwin Swint, a political science professor at Kennesaw State University.
"Both parties will try and make the other look as extreme as possible," he said. "In this case, they are making the case for extremism against women."
So, does the Democratic PAC's claim measure up?
In an email, a leader at Georgia's WIN List said that Gingrey wanted public schools to teach women to "stay in their place." The group said that the phrase "to stay in their place" was for emphasis and not a direct quote from Gingrey. Video of the congressman's comments show that he did not use this phrase.
Gingrey did make statements about gender roles that some critics found offensive.
But Benedict quotes Gingrey as mouthing specific words that he did not utter.
We rate her statement Pants On Fire.
Email, Georgia's WIN List, received June 19, 2013
Email, Better Georgia, received June 20, 2013
Huffington Post Politics, "Phil Gingrey, in DOMA speech, says children should take classes on traditional gender roles," Laura Bassett, June 19, 2013
U.S. House of Representatives, Office of the Clerk, HouseLive online session from June 18, 2013
Email response, Lauren Benedict, chairwoman, Georgia's WIN List, June 24, 2013
Email response, Jen Talaber, spokeswoman, U.S. Rep. Phil Gingrey, June 24, 2013
The Atlanta Journal-Constitution, "Phil Gingrey calls for elementary school class on gender roles," Daniel Malloy, June 19, 2013
Phone interview, Kerwin Swint, political science professor, Kennesaw State University, June 24, 2013
PolitiFact Georgia, "Gingrey defense of Akin's rape comments misses the mark," Jan. 16, 2013
Browse the Truth-O-Meter
More by Janel Davis
Support independent fact-checking.
Become a member!
In a world of wild talk and fake news, help us stand up for the facts.