Get PolitiFact in your inbox.
"Out of 67 counties (in Florida), I won 66, which is unprecedented. It's never happened before."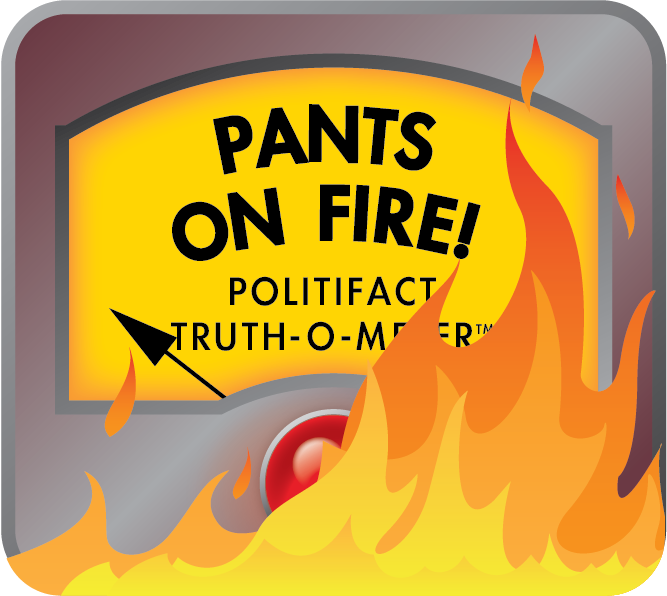 No, Donald Trump, winning 66 of 67 Florida counties is not 'unprecedented'
Billionaire Donald Trump won an easy victory in Florida's 2016 Republican presidential primary — so easy, he said, that he garnered an unparalleled amount of support in the process.
"Out of 67 counties (in Florida), I won 66, which is unprecedented. It's never happened before," Trump said March 21.
It is true that he won 66 counties (Sen. Marco Rubio won his birthplace of Miami-Dade before dropping out of the race), but Trump's nearly unanimous win is hardly unprecedented.
We looked at county-by-county election results from the state's Division of Elections website. Big wins aren't altogether unusual in Florida, if you go back just a few years.
Mitt Romney and Newt Gingrich split the state in the 2012 Republican primary, and both the GOP and Democrats split their primaries three ways in 2008.
But in 2004, Massachusetts Sen. John Kerry won all 67 counties for the Democrats.
That feat was repeated by both parties in 2000, when Vice President Al Gore won all 67 for the Democrats and Texas Gov. George W. Bush won all 67 for Republicans.
In 1996, Bob Dole took 66 of 67 counties for the GOP primary — but really, the 67th was a tie at 190 votes each for Dole and Pat Buchanan in Washington County.
Bill Clinton took 63 counties in 1992's Democratic primary. Paul Tsongas won Alachua, Martin, Seminole and Palm Beach counties. Pat Buchanan mounted a primary challenge to incumbent president George H.W. Bush that year and won Hardee County. Bush nabbed the other 66.
In 1988, George H.W. Bush won 64 counties, losing three to Pat Robertson in the GOP race. Counties were split over their Democratic candidate, but Michael Dukakis won the state. Walter Mondale and Gary Hart divided the state for Democrats in 1984, with Jesse Jackson winning one county and John Glenn two.  
The state's online data only goes back to 1978, but there were enough examples to prove Trump wrong in this case.
In 1980, Jimmy Carter won 100 percent of Florida counties for the Democrats. But Trump can lay claim to beating the primary record of Republican hero Ronald Reagan.
The actor defeated his eventual vice presidential running mate George H.W. Bush by 64 counties to 3. In addition to Alachua County, Bush took Dixie and Union counties by a single vote.
Our ruling
Trump said, "Out of 67 counties (in Florida), I won 66, which is unprecedented. It's never happened before."
Trump won 66 counties, but it's far from unprecedented for Florida primary winners to win by a huge margin. Going back even just a few decades, there are several instances of candidates winning all 67 counties.
We rate Trump's statement Pants On Fire!
https://www.sharethefacts.co/share/43a5741d-ee96-45f6-b652-4af511639b68
Miami Herald, "Trump, Clinton sweep Florida in primary rout; Rubio drops out," March 15, 2016
Florida Department of State, Division of Elections results page, accessed March 21-22, 2016
Interview with Meredith Beatrice, Florida Department of State spokeswoman, March 21-22, 2016
Interview with Daniel Smith, University of Florida political science professor, March 21, 2016
Browse the Truth-O-Meter
More by Joshua Gillin
Support independent fact-checking.
Become a member!
In a world of wild talk and fake news, help us stand up for the facts.