Stand up for the facts!
Our only agenda is to publish the truth so you can be an informed participant in democracy.
We need your help.
I would like to contribute
Says "Snoop Dogg arrested for conspiracy after talking about his 'murder Trump' video."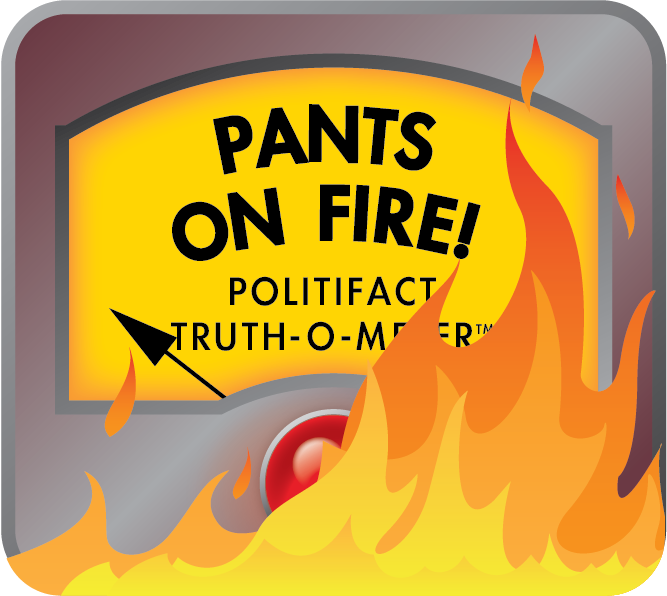 Snoop Dogg wasn't arrested over comments about shooting Donald Trump in music video
A series of fake news articles saying rapper Snoop Dogg was arrested for encouraging people to shoot President Donald Trump are all fabricated, and can be traced back to one website.
Snoop, born Calvin Broadus, drew fire of his own for pretending to shoot a clown resembling Trump (named Ronald Klump, for subtlety's sake) with a toy gun that released a flag that read "BANG" in his video for the song "Lavender," released March 12.
You can watch the video here if you don't mind, um, colorful language.
By March 14, the Internet was filled with versions of a post on various websites saying Snoop had suffered the consequences, most with headlines that read, "Snoop Dogg arrested for conspiracy after talking about his 'murder Trump' video."
Several of these posts were flagged by Facebook users as possibly being fabricated, which they are.
The posts, almost all of which appear to copy each other, say Snoop wasn't arrested specifically because of the video. Rather, the articles included a fake quote in which the rapper allegedly said, "I don't like violence any more than the next guy, but I would hope that if this clown in the White House was about to start a war or somethin' that someone would do what I did but with a real gun."
The fake reporter in the fake story then supposedly told the Secret Service what Snoop said, landing Snoop in jail.
To be clear, Snoop is not a Trump fan — he called the president a "clown" in a Billboard interview — and the video for "Lavender" does not paint a flattering picture of the current chief executive. But Snoop did not say he hoped someone shot Trump.
As is the case with several other claims we've checked before, this post originally came from a website called TheLastLineOfDefense.org. They posted the story on March 14.
The site doesn't identify the Obama story as fake, but its About Us page notes that "all articles should be considered satirical and any and all quotes attributed to actual people complete and total baloney."
None of the other websites flagged by Facebook indicate the story is contrived, either. But the post has been shared tens of thousands of times via various websites.
Trump, who boasted as a presidential candidate, "I could stand in the middle of Fifth Avenue and shoot somebody and I wouldn't lose voters," tweeted to decry the content of the video:
Like all presidents, Obama did face death threats, although it's tough to say just how many.
At least one other official also decried the imagery of the president with a gun to his head. U.S. Sen. Marco Rubio, R-Fla., told TMZ.com on March 13 that "Snoop shouldn't have done that."
"We've had presidents assassinated before in this country, so anything like that is really something people should be very careful about," Rubio said, adding that if the "wrong person sees that and gets the wrong idea, you could have a real problem."
The Secret Service did tell TheWrap.com on March 14 that they were "aware" of Snoop's video. But it doesn't appear they're hauling him off to prison over his comments. It is a federal crime to threaten the president, but such actions have to be substantial and credible enough to meet the level of a "true threat."
The First Amendment allows a lot of leeway for criticism, and Snoop Dogg is hardly the only recording artist to signal his distaste for Trump. Shock rocker Marilyn Manson, for example, released a video teaser in November 2016 for his new album Say10, in which he beheads a man dressed suspiciously similar to Trump.
Snoop Dogg's reaction since has been limited to a March 15 Instagram video in which he said he's "got nothing to say, mate."
He hasn't been arrested for his video or for talking about it, despite what the fake reports say.
We rate this one Pants On Fire!
Browse the Truth-O-Meter
More by Joshua Gillin
Support independent fact-checking.
Become a member!
In a world of wild talk and fake news, help us stand up for the facts.