Get PolitiFact in your inbox.
"NASA will pay you $18,000 to stay in bed and smoke weed for 70 straight days."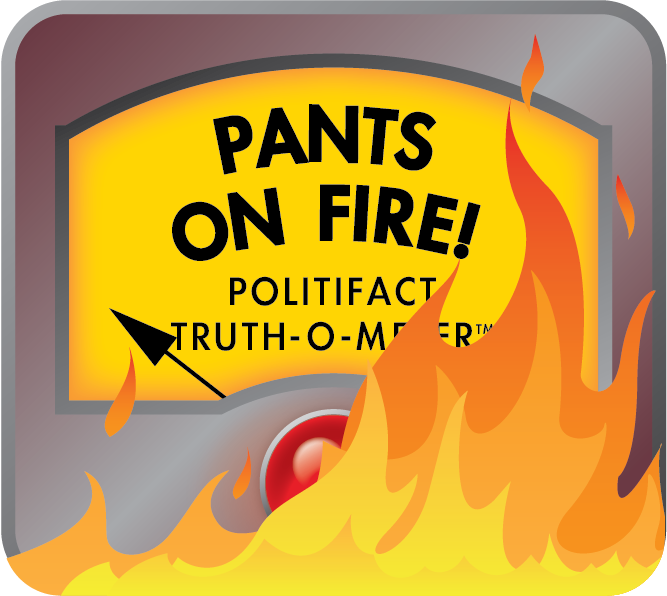 Persistent story about NASA paying people $18,000 to lie in bed and smoke ganja is fake
An online story that claimed NASA pays people thousands to smoke marijuana in bed for months is actually a viral legend that has been in orbit for quite awhile now.
"NASA will pay you $18,000 to stay in bed and smoke weed for 70 straight days," read the headline on a Jan. 2, 2017, post on TheSolExchange.com, a blog that is largely concerned with the latest developments in athletic sneakers. Judging by the number of commenters asking to be signed up, there also is an audience for marijuana studies.
Facebook users flagged this post as possibly being fabricated, as part of the site's efforts to fight fake news in users' social media feeds.
"NASA has put out an ad looking for people who're willing to take part in their 'Rest Studies' – a study which will require participant to spend 70 straight days in bed, relaxing and smoking different types of cannabis, for which they will receive a salary of 18.000 USD," the post read. "During the relaxation period participants are allowed to read books, play games, Skype and smoke weed. They can do whatever they want as long as it involves staying in bed, week after week, earning a cool 1200 USD per week."
There are more details on the post, but you get the gist. We found versions of the same story on several other blogs going back to at least March 2016, all claiming NASA is doling out the big bucks for people who want to lounge all day and spark up. Pretty good hustle, right?
Except it's not true.
Well, it's true that NASA does perform bed rest studies. The goal is to examine the potential effects of weightlessness on astronauts, and lying in bed with your head tilted down at a six-degree angle is apparently a fair substitute.
The studies sound pretty much as described at TheSolExchange.com — except for the cannabis part. Several media outlets like the Houston Chronicle, Forbes, Vice and CBS News have written in the past about the studies, which involve people getting paid something on the order of $1,200 per week for 15 weeks (that's $18,000) to hang out in bed.
But it's not all that great of a time, from the sound of it. Boredom is a constant problem, as every moment of a volunteer's life is spent in bed for that time. Scientists continually poke and prod them, taking readings and measurements on everything from weight to bone density. Volunteers are told when and what to eat, and have to do everything in bed. That means eating, exercising, showering and even, yes, using the facilities while lying down.
A NASA spokesman told us that there have not been any sleep studies that involved consuming cannabis. There also aren't any more sleep studies currently planned, so it's not like NASA is suddenly going to try it the next time.
Blog posts that have been saying that NASA is paying subjects $18,000 to lie in bed and smoke marijuana for 70 days are pretty far out.
The only lighting up we see here is when we rate this Pants On Fire!
TheSolExchange.com, "NASA Will Pay You $18,000 To Stay In Bed And Smoke Weed For 70 Straight Days," Jan. 2, 2017
Forbes, "NASA Will Pay $18,000 To Watch You Rest In Bed — Really," Sept. 18, 2013
Houston Chronicle, "NASA needs volunteers to stay in bed for 15 weeks straight," Sept. 18, 2013
CBS News, "Need some time off your feet? NASA paying volunteers $18K to lie in bed for 70 days," Sept. 22, 2013
Vice, "NASA Is Paying Me $18,000 to Lie in Bed for Three Months," Nov. 3, 2014
NASA.gov, "Analog missions: Bed rest FAQs," accessed May 23, 2017
Interview with William Jeffs, NASA spokesman, May 23, 2017
Browse the Truth-O-Meter
More by Joshua Gillin
Support independent fact-checking.
Become a member!
In a world of wild talk and fake news, help us stand up for the facts.