Stand up for the facts!
Our only agenda is to publish the truth so you can be an informed participant in democracy.
We need your help.
I would like to contribute
"The Legislative Ethics Commission continues to function."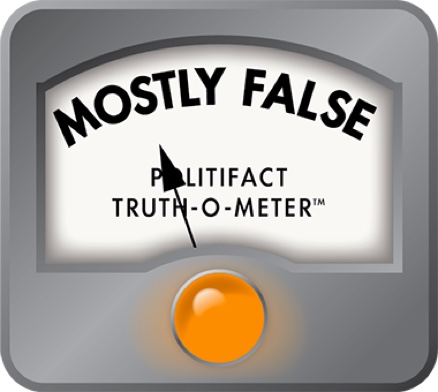 Madigan's ethics panel (mal)function
An open letter alleging years of flagrant sexual harassment by members of the Illinois General Assembly toward female lobbyists and others sent lawmakers scrambling to ensure such behavior would not be tolerated going forward.

House Speaker Michael Madigan appeared at a House committee hearing to introduce new legislation that adds specific language on sexual harassment to state employee and lobbyist ethics laws. It also sets up required training and reporting procedures on sexual harassment for state elected officials, lobbyists and employees.

But another speaker at the same hearing said this action, though laudable, was arriving far too late. In emotional testimony, crime victim advocate Denise Rotheimer delivered detailed allegations of improper behavior toward her by Sen. Ira Silverstein, D-Chicago, as she worked with him to get a bill passed in the legislature.

Rotheimer described a circuitous path as she tried to file a complaint about Silverstein's alleged harassment only to see her case gather dust. Normally, such complaints would go to the Office of Legislative Inspector General, but there has been no legislative inspector general since Dec. 31, 2014. It was the responsibility of the House and Senate to fill the vacancy, but it never got done.
Madigan, however, said the lack of an inspector general for just shy of three years was no cause for alarm.

"It's regrettable that we have not had an inspector general, but I think it's important to know that the Legislative Ethics Commission continues to function," Madigan said. He said the ethics commission's executive director, Randy Erford, "has provided for the commission to continue to function" and had fielded 26 complaints since 2015. Madigan also said the commission is empowered to appoint a temporary inspector general, but had not done so.
This made little sense to us. How could the ethics commission "continue to function" in any meaningful way if there was no one to investigate complaints of ethical violations brought to it? Isn't the primary purpose of any ethics commission to investigate and mete out discipline for ethics violations? And if it was functioning, why did Rotheimer's case languish until she went public with her allegations?
Quick response
We should note up front that no sooner did Madigan conclude his testimony than lawmakers moved swiftly to get an inspector general in place. In a meeting on Saturday, Nov. 4, the eight-member Legislative Ethics Commission voted unanimously to appoint former Assistant U.S. Attorney Julie B. Porter as temporary legislative inspector general through June 30.
So Illinois now has someone to receive and investigate ethics complaints against lawmakers. Just three days later, on Nov. 7, the General Assembly passed legislation revising the ethics code that applies to elected officials, state employees and lobbyists to include clear language specifying behavior that qualifies as sexual harassment. It also waived the one-year statute of limitations that would have nullified complaints filed more than a year before Porter's appointment.
A day after Rotheimer's testimony, Silverstein stepped down from his Majority Caucus Chair leadership post -- which added $20,649 to Silverstein's annual base pay of $67,836 -- as Cullerton prepared to remove him.
But none of this erases the nearly three-year void in which no one was assigned to field and investigate ethics complaints against lawmakers.
Standard procedure
As described on the Legislative Ethics Commission's website and in Illinois statutes, the duties of the commission rely heavily on the presence of a Legislative Inspector General. This includes conducting administrative hearings and making rulings "only upon the receipt of pleadings filed by the Legislative Inspector General and not upon its own prerogative… Any other allegations of misconduct received by the Commission from a person other than the Legislative Inspector General shall be referred to the Office of the Legislative Inspector General."
Madigan said the commission had continued to receive reports -- 26 of them, though published reports said there were 27 -- even when there was no inspector general. But the law makes clear that those allegations were to be referred to the inspector general. Further, the law says the commission can act on cases only after they have gone through the inspector general.
Other duties listed on the commission's site pertain to administrative functions like publishing manuals and guides, submitting reports, employee training and preparing public information materials on ethics compliance. By law, the commission is required to meet monthly or "as often as necessary."
Those would not be impeded by lack of an inspector general.
Long-term vacancy
The office of Legislative Inspector General had been vacant since Jan 1, 2015. Though Illinois law says the legislative inspector general is to be appointed by "joint resolution of the Senate and the House," lawmakers never filled the vacancy.
Republicans had accused Madigan, generally regarded as the most powerful politician in Springfield, if not the entire state, of sandbagging the appointment. Illinois News Network quoted ethics commission member Rep. Chad Hays, R-Catlin, voicing that complaint:
On his Facebook page, Hays said he and another ethics commissioner, Rep. Norine Hammond, pressed for the inspector general position to be filled.

"My read on the matter is that the Speaker has thwarted efforts to finalize this dynamic," Hays said. "No rationale for foot dragging on this matter is acceptable. The length of time that the position has remained unoccupied is absurd."
Madigan spokesman Steve Brown called allegations that Madigan impeded a permanent replacement "baseless."
Senate President John Cullerton on Nov. 1 said in a press release that three candidates for the job had turned it down in the past year:
"It's our duty to fill that post. I take responsibility for my role in that lapse, and I apologize for it," Cullerton said. "These corrective actions are a first step in changing an unacceptable culture that has existed for too long."
Our ruling
Madigan said the Illinois Legislative Ethics Commission continued to function for nearly three years while the Office of Legislative Inspector General was vacant.
To the extent that the eight-member commission continued to schedule monthly meetings and saw to internal matters, it did "continue to function." This included its executive director receiving numerous reports of alleged ethics violations.
But without an inspector general, it could not function in its capacity to take substantive action on alleged ethics violations. This is why Denise Rotheimer's complaint saw no action until she went public with her allegations in a House committee hearing.
There's an element of truth in Madigan's statement but there's a lot more that's missing. We rate it Mostly False.
Testimony before Illinois House Personnel and Pensions Committee, House Speaker Michael Madigan, Oct. 31, 2017
#MeToo?​ ​It's​ ​Time​ ​to​ ​Demand​ ​#NoMore​ ​in​ ​Illinois, open letter to Illinois General Assembly, Oct. 24, 2017; accessed Oct. 31-Nov. 7, 2017
"Technicality" Results in Backlog of Ethical Complaints at Capitol, NPR Illinois, Nov. 3, 2017; accessed Nov. 3-7, 2017
Mystery shrouding harassment cases called 'absolutely outrageous', Chicago Sun-Times, Nov. 1, 2017; accessed Nov. 1-7, 2017
House Amendment 2, Senate Bill 402, Sec. 4.7, Illinois General Assembly; accessed Nov. 3-7, 2017
Office of the Legislative Inspector General website, founded reports, accessed Nov. 6, 2017
Illinois Compiled Statutes, Legislative Ethics Commission and Legislative Inspector General, accessed Nov. 6, 2017
Sen. Link says Speaker Madigan lied, Capitol Fax blog, Nov. 3, 2017; accessed Nov. 3-7, 2017
Letter of resignation, Illinois Legislative Inspector General Thomas Homer, April 15, 2014; accessed Nov. 7, 2017
Senate President announces leadership change, harassment awareness training, anticipated inspector hiring, press release, Senate President John Cullerton, Nov. 1, 2017; accessed Nov. 6-7, 2017
House Bill 137, Senate Amendment 1, Nov. 7, 2017
Telephone interview, Steve Brown, spokesman for House Speaker Michael Madigan, Nov. 8, 2017
Browse the Truth-O-Meter
More by Matt Dietrich
Support independent fact-checking.
Become a member!
In a world of wild talk and fake news, help us stand up for the facts.