Get PolitiFact in your inbox.
Video shows people collapsing because of COVID-19 vaccines.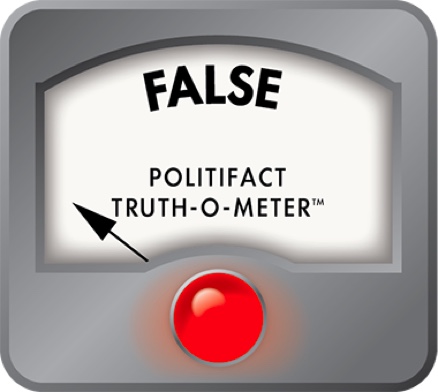 Videos of people 'dropping suddenly' aren't related to COVID-19 vaccines
If Your Time is short
Most of these video clips predate the COVID-19 pandemic. 
"Died suddenly" has become shorthand for unfounded claims that COVID-19 vaccines were responsible for someone's death. The words "dropped suddenly" elicits similar reactions on social media. 
"Why are people 'dropping' suddenly?" a Jan. 28 Facebook post asks in a description of a video. 
"Suddenly people been dropping," a man says as video clips of people collapsing play above him. 
"Now what is the reason many people are just dropping suddenly? What do you guys think could possibly be? Different heart conditions is going on suddenly, different young people dropping in sports suddenly, and what's really interesting is they don't really blow that up on the media. What could possibly be the reason?" 
"I believe it's related to the shot," one person commented. 
"The jab, of course," someone else said. 
This post was flagged as part of Facebook's efforts to combat false news and misinformation on its News Feed. (Read more about our partnership with Meta, which owns Facebook.)
We took screenshots of each of the different video clips in the Facebook post and did reverse image searches to try to determine the reason these people collapsed. 
The first video shows Line Michan, head of pharmacovigilance division of the Danish Medicines Agency. She was speaking at an April 2021 press conference about the country's suspension of AstraZeneca COVID-19 vaccines when she fainted. Tjekdet, a Danish news outlet, reported that she had not yet been vaccinated against COVID-19 (nor did she die, contrary to rumors at the time). 
The second video shows then-Minnesota Gov. Mark Dayton collapsing as he delivered a speech in January 2017. He later announced that he had been diagnosed with prostate cancer. 
The next video shows Djibrill Bassole, then the foreign minister of Burkina Faso, fainting during a press conference in Turkey in 2013. The Turkish news site Anadolu Agency reported that Bassole was suffering from "influenza and fatigue," The Washington Post said. 
In the third video, U,S. Air Force Maj. Gen. James Martin Jr. fainted during a 2016 Pentagon briefing. 
Two years before that, in 2014, then-Portuguese President Anibal Cavaco Silva fainted during a speech, an incident that appears in the next clip in this post. 
And finally, the last, shows a British grocery store employee fainting in front of then-Prince Charles in July 2020. The Telegraph reported that he was well enough to continue talking to the now-king of England after receiving medical attention. We found no evidence that his collapse was because of a vaccine. The Daily Mail reported that the employee said he was overwhelmed by "the magnitude of the moment." 
We rate claims that these clips show people "dropping suddenly" because of COVID-19 vaccines Pants on Fire!
Facebook post, Jan. 28, 2023
CNN, Major general faints during news conference, Feb. 10, 2016
Euronews, Portuguese president collapses during speech to military, June 10, 2014
AFP News Agency, Burkina Faso foreign minister collapses in Turkey, May 9, 2013
The Telegraph, Asda employee faints in front of Prince Charles, July 9, 2020
The Daily Mail, ASDA driver who fainted in front of a shocked Prince Charles was overwhelmed by 'the magnitude of the moment' but is 'absolutely fine' after 'alarming' fall, July 10, 2020
The Washington Post, Video: Burkina Faso's foreign minister faints in the middle of a press conference, May 9, 2013
Minnesota Legislature, Gov. Dayton collapses during State of the State address, Jan. 23, 2017
The Associated Press, Minnesota Gov. Dayton Collapses During Speech, Jan. 23, 2017
The Washington Post, After shocking collapse, Minnesota Gov. Mark Dayton announces he has prostate cancer, Jan. 24, 2017
AFP, A Danish health official who fainted at a press conference later said she was fine, April 22, 2021
Tjekdet, I Grækenland ruller falsk nyhed om, at chef fra Lægemiddelstyrelsen er død efter ildebefindende, April 21, 2021
Line Michan tweet, April 23, 2021 
Browse the Truth-O-Meter
More by Ciara O'Rourke
Support independent fact-checking.
Become a member!
In a world of wild talk and fake news, help us stand up for the facts.