Stand up for the facts!
Our only agenda is to publish the truth so you can be an informed participant in democracy.
We need your help.
I would like to contribute
Estas imágenes muestran a LeBron James vestido de rosa para la película "Barbie".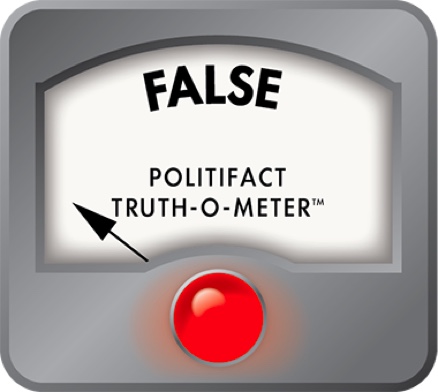 Estas imágenes de LeBron James vestido de rosa fueron creadas usando inteligencia artificial
Imágenes en redes sociales que parecen ser extraídas de la campaña de marketing de la película "Barbie", muestran a la estrella de baloncesto LeBron James vestido con una falda rosa o pantalones cortos rosados. 
"Lebron James está listo para ir a ver la "Barbie", dice una publicación en Facebook.  
La publicación fue marcada como parte del esfuerzo de Meta para combatir las noticias falsas y la desinformación en su plataforma. (Lea más sobre nuestra colaboración con Meta, propietaria de Facebook e Instagram). 
Esta no es la primera vez que los usuarios de las redes sociales comparten fotos alteradas de James. En abril, una imagen de la estrella de Los Angeles Lakers con una falda larga circuló en Twitter,  diciendo que estaba vestido para celebrar el cumpleaños de su hija Zhuri.
Las fotos se crearon con inteligencia artificial generativa, la cual se ha vuelto más accesible y una forma popular de crear y difundir información falsa.
Los expertos en inteligencia artificial señalaron detalles como las arrugas desiguales en la cara de James, el logotipo mal formado en su camiseta, sus uñas de forma extraña y distorsiones de fondo para indicar que la foto de James con falda rosa no es auténtica.
En un correo electrónico, Valerie Wirtschafter, analista principal de datos en el Brookings Institution's Artificial Intelligence and Emerging Technologies Initiative, dijo que es posible que la gente no reconozca que fotos como estas son falsas y que sigan circulando en línea. Las imágenes se compartieron entre audiencias de múltiples plataformas de redes sociales.
Lindsay Gorman, investigadora sénior de tecnologías emergentes en el German Marshall Fund's Alliance for Securing Democracy, dijo que otros detalles de la imagen (la textura exageradamente  suave de las plantas y el tono de piel) indican que la imagen fue generada por inteligencia artificial.
"Entonces, si realmente te acercas a las manos de LeBron, allí, sus dedos son realmente anormalmente grandes y casi, casi como extraños", dijo Gorman en una entrevista.
Mike Caulfield, científico investigador del Center for an Informed Public para la Universidad de Washington, acordó con Gorman en que las fotos generadas por inteligencia artificial tienen fallas obvias.
"Por ejemplo", dijo Caulfield en un correo electrónico, "LeBron tiene dos tatuajes en las pantorrillas que dicen 'historia' y 'testigo'; aquí solo tenemos garabatos extraños. El texto tiende a ser una verdadera debilidad de estos programas de IA".
Mientras tanto, Wirtschafter dijo que las respuestas a ciertas preguntas puede ayudar a las personas a detectar mejor si las imágenes que ven fueron generadas artificialmente:
¿El fondo tiene algún objeto deformado o distorsionado?

¿Los detalles parecen completamente formados o deformados?

En comparación con otras imágenes que muestran lo mismo, ¿hay alguna pequeña diferencia para usar como punto de referencia?

¿Cómo muestra la imagen apéndices difíciles de renderizar como orejas o dedos?

¿Cómo es el grano de la imagen? ¿Es suave? ¿Es borroso?
Wirtschafter dijo que la inteligencia artificial genera más preocupaciones a medida que sus modelos se vuelven más sofisticados y mejores para ocultar fallas digitales. Sugirió que las imágenes generadas artificialmente lleven una "identificación" para ayudar a las personas a diferenciarlas de las imágenes auténticas, o al revés, para evitar la difusión de las falsificaciones.
Nuestro veredicto
Varias imágenes que circulan en las redes sociales aseguran que Lebron James se vistió de rosa para el estreno de la película "Barbie".
Estas imágenes fueron generadas con inteligencia artificial. PolitiFact no encontró evidencia de que James usará esos atuendos.
Clasificamos la declaración como Falsa.  
Read this fact-check in English.
Lea más reportes de PolitiFact en Español aquí.
---
Debido a limitaciones técnicas, partes de nuestra página web aparecen en inglés. Estamos trabajando en mejorar la presentación.
Entrevista de email con Valerie Wirtschafter, 26 de julio de 2023 
Entrevista de email con Lindsay Gorman, 27 de julio de 2023 
Entrevista de email con  Mike Caulfield, 27 de julio de 2023 
Facebook Post, 21 de julio de 2023  
Twitter Post, 24 de julio de 2023 
Twitter post, 21 de julio de 2023 
DNB Stories, "Pictures of Lebron James' Pink Skirt – Real or Fake?" 1 de Abril de 2023
Variety, "'Barbie' Map Controversy: Warner Bros. Explains the Drawing That Got the Film Banned in Vietnam (EXCLUSIVE),"  6 de julio de 2023 
TechTarget, "What is generative AI? Everything you need to know," acesado el 26 de julio de 2023 

Forbes, "Databricks Acquires MosaicML To Make Generative AI More Accessible," 26 de junio de 2023
Browse the Truth-O-Meter
More by Nuria Diaz Muñoz
Support independent fact-checking.
Become a member!
In a world of wild talk and fake news, help us stand up for the facts.