Stand up for the facts!
Our only agenda is to publish the truth so you can be an informed participant in democracy.
We need your help.
I would like to contribute
"(I will oppose) any attempt to restrict or deny women's basic health care needs."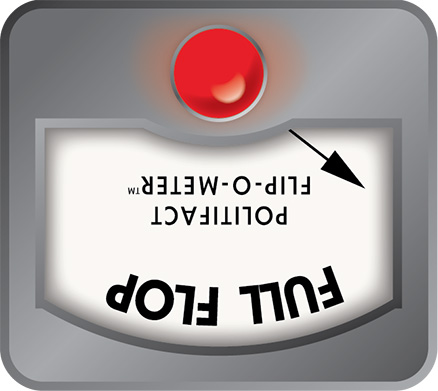 After switching parties, Tricia Cotham flip-flops on abortion
If Your Time is short
Cotham previously said North Carolina needed lawmakers who would be "unwavering and unapologetic in their support of abortion rights."
A campaign mailer and Planned Parenthood questionnaire say Cotham would oppose "any" new abortion restrictions.
The new abortion law in North Carolina reduces the cutoff for many abortions from the 20th week of pregnancy to the 12th week.
When North Carolina state Rep. Tricia Cotham left the Democratic Party last month, many voters wondered what her move would mean for abortion rights.
In the legislature and on the campaign trail, she had advocated for expanded abortion access in North Carolina. She even supported a bill to that effect this session.
Republican legislative leaders, however, had said they wanted to tighten abortion laws in North Carolina. Until Cotham changed parties, the GOP didn't hold enough seats to enact new restrictions without help from Democrats. 
Even with Cotham on its team, the Republican Party's efforts appeared in question. 
When Cotham joined the GOP, she described herself as an "independent thinker" while praising Republicans for being more welcoming than Democrats. But she declined to answer questions about abortion legislation, leaving open the possibility that she might carry some of her old party's ideals with her.
Weeks of speculation ended May 16, when Cotham helped Republicans enact a new law that reduces the cutoff for many abortions from the 20th week of pregnancy to the 12th week.
Has Cotham flip-flopped on protecting reproductive rights? Let's put her comments, then and now, through the Flip-O-Meter. 
The Flip-O-Meter doesn't measure whether any change in position is inherently good or bad. It merely measures whether public figures have been consistent in their stated views.
Cotham's previous position
Cotham was first elected in 2008. Over four terms, which ended in 2016, she built a reputation for defending abortion rights. In 2015, Cotham gained national notoriety for speaking about her own experience with abortion while opposing a bill that extended the wait period for the procedure from 24 hours to 72 hours.
"It was awful, it was painful, and it was sad," Cotham said. "It was, and is, personal." She explained that her first pregnancy included a life-threatening medical complication, making it unviable.
She accused Republican lawmakers of "wanting to play doctor." She described abortion as a "deeply personal decision," adding: "My womb and my uterus is not up for your political grab. Legislators — you — do not hold shares in my body, so stop trying to manipulate my mind."
When Cotham ran for the state House last year, she campaigned on her previous advocacy for reproductive rights.
In May 2022, a day after Politico reported that the U.S. Supreme Court was poised to overturn the abortion rights granted by its 1973 Roe v. Wade decision, Cotham tweeted: "Now, more than ever, we need leaders who will be unwavering and unapologetic in their support of abortion rights. I'll fight to codify Roe in the (North Carolina General Assembly) and continue my strong record of defending the right to choose."
The following week, Cotham's campaign committee paid for an ad on Facebook that featured video of her famous 2015 House floor speech. The ad said: "Women's right to choose is under attack. I will always stand up fiercely and unapologetically against Republican attacks on our basic health care needs."
Cotham's committee also paid for campaign mail that described her as a "pro-choice champion," saying she would "always stand up fiercely and unapologetically against any attempt to restrict or deny women's basic health care needs." 
Photos of the mailers have circulated on Twitter recently, as the GOP-backed bill advanced in the state Legislature. A spokesman for Nexus Strategies, the Raleigh campaign consulting firm that Cotham hired, confirmed that the photographed mailers were authentic.
Cotham also filled out a candidate questionnaire seeking the endorsement of Planned Parenthood, which the group provided to PolitiFact NC. The questionnaire shows she responded: "I will oppose any legislation that seeks to restrict abortion access, including requiring waiting periods (or) other roadblocks."
After winning her election and taking her seat in the Legislature, Cotham co-sponsored a bill that would have codified abortion protections previously granted by the Supreme Court's Roe v. Wade decision. If passed, it would have expanded abortion access in North Carolina.
Cotham's latest votes
After joining the Republican Party, Cotham didn't  comment publicly about her position on abortion.
However, Cotham voted in favor of the GOP's abortion bill when it first passed the House on May 3. 
The bill restricts most abortions after the 12th week of pregnancy, with exceptions for rape, incest, fetal viability and the mother's health. The 47-page bill also:
Imposes new licensing requirements that Planned Parenthood representatives say could jeopardize their facilities,

Mandates at least one extra doctor's visit to get an abortion, requiring that an in-person conversation occur at least 72 hours before an abortion is performed, and

Requires physicians to verify that the "probable gestational age" of the unborn child is no more than 70 days, or 10 weeks, before prescribing a medication abortion.
Cotham didn't respond to PolitiFact NC's requests for comment. 
Then she voted May 16 to override Gov. Roy Cooper's veto of the bill — delivering the final vote Republicans needed to enact their bill into law. Even as many House members seized the microphone to speak about the bill, Cotham sat in silence. 
After the vote, she released a statement explaining her decision to support the bill, saying the bill "strikes a reasonable balance on the abortion issue and represents a middle ground that anyone not holding one of the two extremist positions can support."
Cotham said she was directly involved in crafting the bill.
"I insisted that any abortion legislation include meaningful support and protections to mothers and children to give them the best chance at a good life," she said. "This bill provides hundreds of millions of dollars in support for paid parental leave, maternal health care, foster care, contraception, and community college tuition and job placement supports to ensure that women and their children have choices, protections and pathways to success. 
Finally, she addressed critics' claims that she has changed her position on abortion.
"Some call me a hypocrite since I voted for this bill." she said. "They presume to know my story. As I said at the time, I had an ectopic pregnancy that sadly ended in miscarriage, not an elective abortion. In fact, Senate Bill 20 affirms the life-saving care I received in that dire situation," she said. "It was very important to me that this legislation protects all women going through a miscarriage or other complications — and it most certainly does."
Our ruling
As recently as last year, Cotham repeatedly vowed to defend abortion rights. Campaign materials and a candidate questionnaire also portray Cotham as a candidate who would oppose any attempt to restrict abortion access.
The bill she supported May 16, however, includes restrictions to abortion access. With some exceptions, women will have eight fewer weeks to decide whether to have an abortion. It also includes provisions that critics believe will hinder access to clinics and medication.
In her statement, Cotham suggests that the criticism she's receiving is based on a misunderstanding of her personal experience with abortion, which stems from an unviable pregnancy.
That glosses over her previously saying she would be "unwavering" in her defense of abortion rights and that she would "oppose any legislation that seeks to restrict abortion access."
Her vote represents a complete change in position. That's our definition of Full Flop.
Tweet by Tricia Cotham on May 3, 2022.
Tweet by Autumn Alston on May 5, 2023.
Phone interview with Jonathan Coby of Nexus Strategies in Raleigh, NC.
Email exchange with Molly Rivera, communications director for Planned Parenthood South Atlantic.
North Carolina House Bill 19, "Codify Roe and Casey Protections."
North Carolina Senate Bill 20, "Care for Women, Children, and Families Act."
Facebook ad paid for by the Tricia Cotham for NC House campaign committee and active between May 4, 2022 to May 13, 2022.
WRAL, "Cotham, once an abortion rights' advocate, votes for override, calls new law 'reasonable balance,'" May 16, 2023; "NC enacts tighter abortion restrictions after GOP-controlled legislature overrides veto of controversial bill," May 16, 2023; "More in NC abortion bill than just a 12-week ban," May 3, 2023; "North Carolina Republicans propose new abortion restrictions starting at 12 weeks," May 2, 2023; "Not just abortion: Cotham switch opens door to controversial GOP bills," April 7, 2023; "'Considered a traitor': NC Rep. Tricia Cotham leaves Democrats for GOP," April 5, 2023; "NC House approves three-day abortion waiting period," April 23, 2015.
Time Magazine, "The Hardest Speech," 2015.
Politico, "Supreme Court has voted to overturn abortion rights, draft opinion shows," May 2, 2022.
Jezebel, "Angry Ex-Staffers Speak Out on 'Pro-Choice' Democrat's Stunning Abortion Betrayal," May 13, 2023.
Browse the Truth-O-Meter
More by Paul Specht
Support independent fact-checking.
Become a member!
In a world of wild talk and fake news, help us stand up for the facts.