Adam Putnam's big catch got away because he had no choice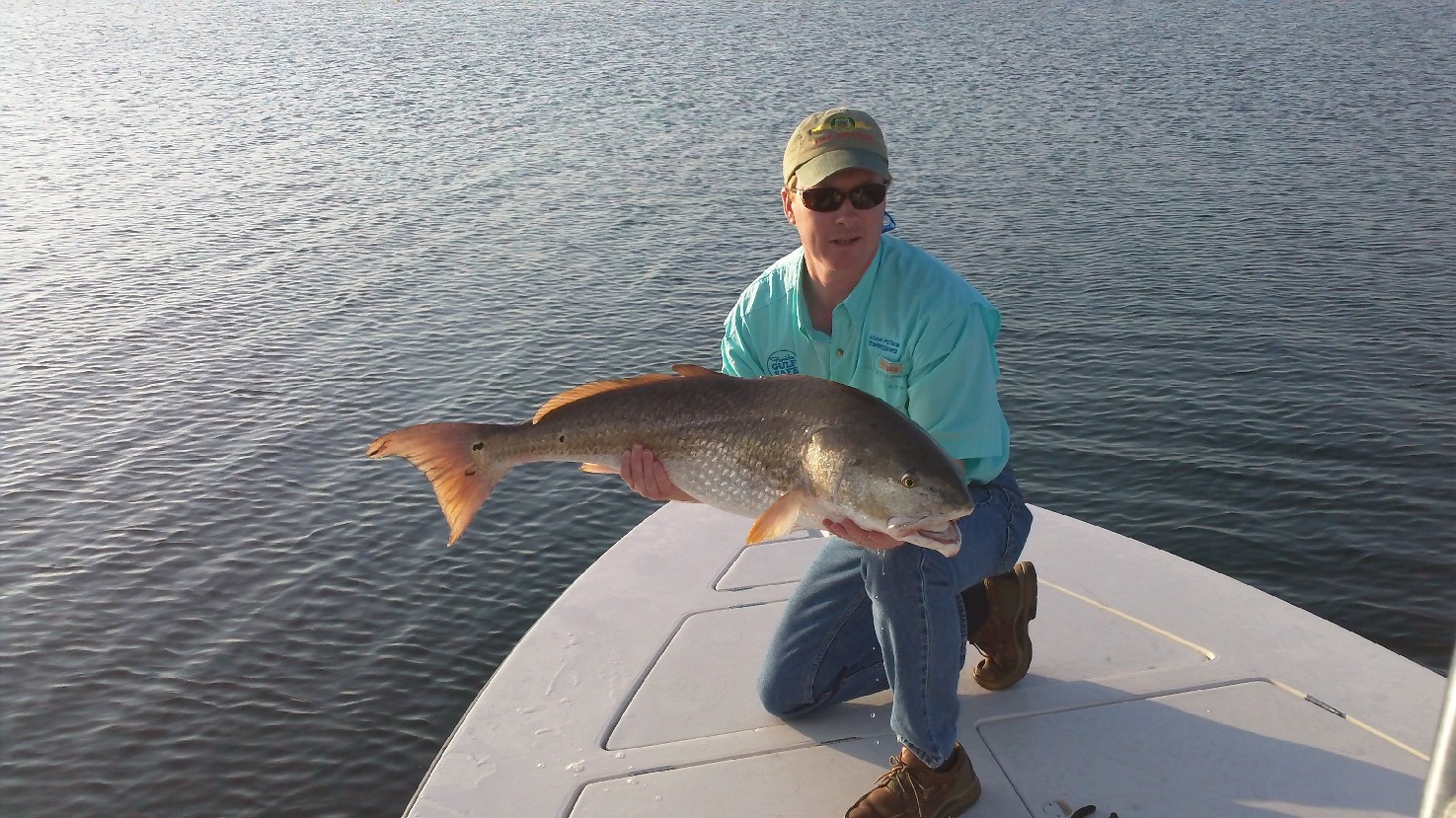 Florida Gov. Rick Scott and members of the Cabinet returned from a two-day tour of the Panhandle in which the four Republicans participated in a fishing tournament to help promote Florida's seafood industry.

And fishing, naturally, means fishing stories.

"I caught a 40-inch redfish, and I caught 26 of them in all, and we took them back to a restaurant and cooked and ate them. It's great here," Scott told reporters after the fishing expedition off Panama City on April 20, 2011.

You can almost hear "... THIS BIG," right?

Chief Financial Officer Jeff Atwater, who caught a 7.6-pound redfish, was the official winner of the tournament.

Scott came in second by catching a redfish that weighed in at 6.5 pounds, Attorney General Pam Bondi finished third with a 2.05-pound redfish and Agriculture Commissioner Adam Putnam wound up last with a fish that weighed in at 1.9 pounds, according to the Palm Beach Post's Dara Kam.

The results produced a flurry of activity on Twitter.

"Congrats to @JeffAtwater. For the record, I caught the most variety--6 reds and a blue fish :)," Bondi posted on her Twitter account, @PamBondi.

Putnam's poor showing prompted a question from St. Petersburg Times reporter Katie Sanders. Via Twitter, she wrote Putnam, "@adamputnam, what happened?"

He responded a few minutes later. "@KatieLSanders I caught one that was 42 inches but had to toss it back, because it was over the size limit." Later, he tweeted again, with a link to a photo: "If they let me bring this one in, I could have won the Cabinet fishing tournament."

Many Floridians like to eat redfish, but we're not sure all have caught one before. So we wanted to see if Putnam had his fish regulations right.

The Florida Fish and Wildlife Conservation Commission, a group controlled by the governor, approves fishing rules for the state. The commission has rules in place for the fishing of redfish, which are also called red drum fish or red bass.

Putnam has it right. Fishermen can only harvest (or keep) redfish that are at least 18 inches long, but no more than 27 inches long. Fishermen can keep only one redfish each day.

The rules are in place to prevent the overfishing of redfish. The maximum is in place specifically to protect spawning redfish.

If you're following this, that means that Scott -- based on what he told reporters -- broke the fishing rules. But the Governor's Office later told Orlando's WESH-TV that Scott misspoke. Each angler brought back one fish, and Scott's 40-inch monster was tossed back into the Gulf of Mexico, a spokesman said.

And that means Putnam was right when he said he couldn't keep his 42-inch redfish because state fishing rules prohibit it. We rate this claim True.