Mendoza correct about state spending on vehicles, but incorrect on Rauner's role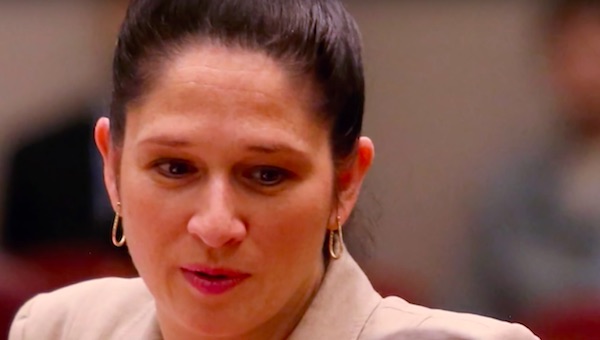 Facing attacks from the Illinois Republican Party over the purchase of a $32,000 used car amid the state's dire financial situation, Illinois Comptroller Susana Mendoza's office claimed government agencies have spent millions of dollars on vehicles since Gov. Bruce Rauner took office in January 2015.
Mendoza's office issued a statement, stating "Every state vehicle is paid for with taxpayer funds, including the bigger fleet in which the Governor's security detail drives him – and all the state agencies controlled by the Governor. The various offices of state government have purchased more than $11 million in vehicles, not counting leases, for use from the Governor on down during the last two years."
Given that Illinois remains embroiled in an unprecedented budget impasse that has caused the unpaid bill backlog to swell to nearly $12 billion, we checked into Mendoza's claim to verify the $11 million figure.
The comptroller's statement also comes with a not-so-subtle implication that the governor himself authorized the $11 million in vehicle purchases, which we looked into as well.
Checking the comptroller's checkbook
The Chicago-Sun Times first reported Mendoza's office purchased a used 2016 Ford Explorer with about 16,500 miles from a central Illinois dealership to replace an old vehicle that was "in need of many expensive repairs before it would be safe to drive," according to spokesman Abdon Pallasch.
One of the more notable parts from the comptroller's response was the amount of money state agencies have spent on vehicles during most of the budget stalemate.
Jamey Dunn, deputy director of communications for the comptroller's office, clarified that the last two years referred to in the press release are from January 2015 — when Rauner took office — to February 2017.
Mendoza's statement also notes all state vehicles are paid for with taxpayer dollars, including those purchased by "all the state agencies controlled by the Governor," which suggests the Rauner administration is responsible for all the vehicle spending by the various departments.
In response to the comptroller's statement, Rauner's director of communications, Brad Hahn, said comparing the comptroller's small fleet of vehicles to other larger, state agencies is "completely different."
Mendoza is the keeper of the state's checkbook and records of expenditures are readily available on the comptroller's website.
We used the comptroller's Ledger database to search for expenditures on the official category of "passenger automobiles" by state agency as well as by month.
In fiscal year 2015, state government spent $10.23 million on vehicles, with the Illinois State Police accounting for $6.1 million, or about 60 percent of the total.
During the time Rauner was in office that fiscal year — between January and June 2015 — state spending on vehicles was $7.09 million. That includes lapse period spending, which allows state agencies to use the previous year's spending authority to pay for that year's bills during the first two months of the current fiscal year.
According to the Department of Central Management Services, ISP purchased more than 100 vehicles in FY2015 as part of critical update to its fleet. About half of the total amount spent — $3.05 million — occurred under Rauner.
However, Hahn said the governor doesn't sign off on new cars bought by ISP or other state agencies.
After Rauner took office in the second half of FY 2015, CMS spent more than $2.9 million, which was used to purchase vehicles for the departments of juvenile justice, corrections, human services and the Illinois Emergency Management Agency.
Expenditures decreased significantly during fiscal year 2016 to $3.19 million. Eighty-six percent of that spending came from the Illinois State Toll Highway Authority, which purchased more than $2.3 million in vehicles in February 2016, the same month state procurement records show the agency awarded a contract for 63 light-duty trucks that were to be "outfitted with a wide array of emergency lighting, radios, arrow and/or message sign boards, lift gates, and other enhancements to meet the Tollway's requirements."
Spending in the current fiscal year totaled $1.8 million as of March, with the Illinois Department of Transportation purchasing more than $874,000 in vehicles and nearly $528,000 by the Secretary of State's office.
Kelsea Gurski, bureau chief of communication services for IDOT, said the department purchased 56 light-fleet vehicles such as sedans and minivans to update its existing, "depleted" fleet, but that the purchases did not increase the size of the fleet.
"These purchases were part of a much-needed update to our agency's depleted fleet; many of our older vehicles required repairs that exceeded their value or had rust-related damage that made them unsafe to drive," Gurski said. "IDOT's light-fleet vehicles are used for transportation for technical staff to worksites, meetings, seminars and training."
Added together, the total amount state government has spent on vehicles since Rauner has been in office and at the time of the comptroller's statement is $11.91 million.
Our rating
After being criticized by the Illinois GOP for purchasing a $32,000 used SUV, Comptroller Susana Mendoza issued a statement noting the various offices of state government have purchased more than $11 million in vehicles since Rauner became governor in January 2015.
A search of expenditures through the comptroller's Ledger database shows state agencies have spent more than $11 million on cars during Rauner's time in office and throughout much of the budget impasse.
But after being attacked herself by the Illinois Republican Party, Mendoza incorrectly implies that Rauner had a direct role in the more than $11 million in vehicle purchases by the state government since he took office.
We rate Mendoza's claim Mostly True.