Stand up for the facts!
Our only agenda is to publish the truth so you can be an informed participant in democracy.
We need your help.
I would like to contribute
"Shelby County donated – I'm sorry, gave – 44 schools to the city of Memphis."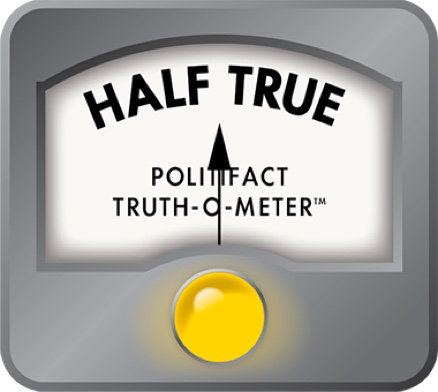 Suburban advocates say Shelby County 'gave' Memphis 44 schools in annexations
During a Shelby County Commission discussion over the possibility of transferring school facilities to suburban municipalities, Chris Thomas made a point that has become almost a suburban mantra.

In that meeting and another held on Feb. 10, Thomas and suburban colleagues Wyatt Bunker and Terry Roland hammered home the contention that Shelby County always "gave" school facilities to Memphis, free of charge, when the city took areas through annexations. Following that precedent, they argue, the county should give buildings to suburban cities wanting to split from the controversial new  unified school district and form municipal districts.

Memphis City Councilman Shea Flinn, during the Feb. 10 deliberations, vented his frustrations on his Twitter feed: "Dear comm Bunker that 44 school system (sic) given to Memphis is False. It was done by agreement an (sic) other consideration was given. Damn."  And: "My head might explode with the number of times that bull (expletive) is going to come up."

So who is right here, on an issue of utmost importance as Shelby County's system of public schools goes through an historic transition? At least since 1965, have annexations resulted in Shelby County just giving school buildings to Memphis's special school district, Memphis City Schools?

We found a complicated set of legal and historical circumstances, and, as with other issues associated with the impending transfer of Memphis's public schools to the county, stances that have reversed over time, depending on residency. Memphis stakeholders who once argued buildings must be given over without consideration now want the suburbs to pay up, while suburban interests who once argued a city should compensate the county now say the county should give buildings to suburban towns free and clear.

Thomas and other advocates for the suburban municipalities cite feasibility studies from suburban school consultants Southern Educational Strategies. The studies say: "Since the 1960's, at least 44 of these facilities, plus the furniture, fixtures, and equipment held in trust for the students were transferred by Shelby County Schools to the special school district at no direct cost to the Memphis City Schools."

One figure in the study shows that for each year since 1965 exactly $0.00 flowed to Shelby County in exchange for the schools.

Thomas's statement is worth quoting in full, because it captures the prevailing suburban view:  "I think it's funny over the past many years that Shelby County donated – I'm sorry, gave – 44 schools to the city of Memphis . . .  when they annexed areas. And now all of a sudden when a municipality, when a city in the county wants to educate those children, we are going to say we are going to charge you but we were giving them to Memphis? Personally I think that stinks. I think it's unfair."

Flinn cites, among others, blog posts from Smart City Memphis, the consultant firm run by Tom Jones, a close aide to county mayors from the late 1970s until the early 2000s. "It's how you understand a contract  —  consideration is more than just cash," Flinn said.

Smart City's blog has taken serious issue with those studies, and in particular targeted former suburban Shelby County Schools (SCS) superintendent Jim Mitchell. A post titled "Town Districts School Building Fiction" quotes Mitchell at a suburban forum saying, "That is not what's been done in this county for 45 years." Meaning, the county had not gotten payment from Memphis for schools during annexations.

Jones wrote: "Let's say it simply: he is wrong." He added: "There have been torturous negotiations to give county government financial consideration . . . using waivers of ADA funding requirements, offsetting financial credits, or through joint design of schools by city and county school district."

In other words, although there was not a direct cost, Memphis-partisans point out that the county was indirectly compensated in other ways, such as agreements to allow the county to forego what is commonly referred to as the Average Daily Attendance (ADA) funding requirement. ADA requirements mean that for every $1 the county gives for capital improvements to the suburban system, it has had to give a corresponding share to Memphis City Schools (MCS) based on the city's much-larger student population.

"When I've heard the county commissioners, it's like, 'Oh, they annexed and they got the schools la dee da,' " Flinn said. "But that's not an accurate rendition. It was a negotiated transaction, with give and take on both sides."

Where the feasibility studies do reference negotiated agreements between the city and county over the schools, to waive ADA requirements, they do so in the form of footnotes.  Ernest Kelly, the attorney at Evans, Petree who litigated for MCS for decades, said those footnotes came out of years-long legal wrangling.

Those footnotes show that Memphis ultimately agreed to allow Shelby County a $12 million waiver on ADA funds as "credit" for Memphis taking schools in annexations from the late 60s and early 70s.

To Memphis at the time, $12 million spent on suburban school capital improvements meant, because of the then $5.7-to-$1 ADA split, it stood to see $68.4 million flow into its coffers from county government. That $68.4 million equates to $229 million in purchasing power in the 2010 economy, and the website MeasuringWorth.com calculates that $68.4 million in projects in the 1978 economy equates to $433 million in projects in the 2010 economy.

For the suburban school system, the $12 million credit  —  equivalent to $76 million in projects today  —  allowed for construction or renovation of some of the very buildings municipalities want to receive for free. A Jan. 27, 1978, article from longtime Commercial Appeal education reporter Jimmie Covington, now working to help Collierville start a municipal system, points out: "For several years, the county has not had to share school construction funds with the city because of credits received from the city system for county schools which were annexed. However, about $4 million in county school building projects approved for this year have about exhausted the credits." In an April 28, 1978, article, Covington wrote that "the city system has paid the county for annexed schools by waiving" the ADA share.

Kelly does emphasize that MCS felt strongly it could have and should have received buildings without any considerations, based on an 1898 case, Prescott vs. the Town of Lennox. While cautioning that the legal niceties related to an annexation differ from the current circumstances, Kelly explained that Lennox determined facilities are a public trust and therefore "the buildings ought to follow the kids."

"We were all suited up and ready to go to Chancery Court," Kelly said Thursday, but there were other variables, some having nothing to do with schools – like the city's desire to push the burden of costs related to the city's public hospital over to the county. Cut a deal giving the county something for the annexed schools, MCS was told, so we can save money on the hospital issue.

"So the legal argument didn't get resolved on one side or the other," Kelly said. "We had a compromise that . . . eliminated the risk of paying money, which would have been painful and in our view unjust. From the county's point of view, they got something."

Two of the planners most involved in more recent transfers – longtime and recently-retired SCS chief of operations Richard Holden and former MCS director of planning Louise Mercuro  —  each said there were agreements in which MCS again agreed to allow the county to waive ADA requirements.

"Most of them had to do with schools that would eventually become part of Memphis City Schools," Holden said.

For some buildings, MCS and SCS cooperated with joint funding, planning and designing.

"It was never a straight policy that they give the schools, ever," Mercuro said. "The county always got something out of it, one way or the other."

Holden, now a key member of the county's schools merger transition commission, said that after SCS became an elected board, in 1998, there was more of a push from the suburbs to get fair value from MCS for annexed schools.

"In the latter years Shelby County Schools board members thought there should be some compensation," Holden said. Longtime SCS board chairman David Pickler agreed with that assessment.

According to a Feb. 12, 2003 article, one of the initial proposals for financing what became Arlington High School involved crediting the county for $37 million for annexed schools. Both Memphis and suburban school boards "agreed to the proposal in concept" but it did not come to fruition. Arlington High School was eventually financed with bonds paid for by a tax levy on non-Memphis residents only.

Our ruling

So did Shelby County in fact "give" 44 school buildings to Memphis City Schools? As the consultants note, exactly $0.00 in real dollars has exchanged hands for the buildings MCS took over during annexations.

But there were serious past negotiations where the county received considerations of real value, even if it never got a check. Some of the suburban municipalities, in fact, benefitted from new schools or renovations made possible by Memphis agreeing to "credit" the county for some value of schools it took over.

Because of that, we rate the statement Half True.
Audio of meetings of Shelby County's Board of Commissioners.

Daniel Connolly, "Shelby County Commission resolution could require 'fair market' value for schools" in The Commercial Appeal. Feb. 7, 2012.

Daniel Connolly, "Shelby County commissioners go on record regarding schools" in The Commercial Appeal. Feb. 11, 2012.

Shea Flinn's twitter feed, @FlinnShady

Smart City Memphis blog posts, "Town Districts School Building Fiction" and "Towns get what they paid for with consultants report on schools."

Feasibility report for a Collierville Municipal School District. The section dealing with schools is pages 62-69.

Jimmie Covington, "School board approves projects of $13 million" in The Commercial Appeal. Jan. 27, 1978.

Jimmie Covington, "County school enrollment leap may mean more money for city" in The Commercial Appeal. April 28, 1978.

MeasuringWorth.com inflation calculator.

Lela Garlington, "113-year-old lawsuit could be key as possible battle over school buildings looms" in The Commercial Appeal. Nov. 21, 2011.

Michael Erskine, "Wharton plan irks county schools," in The Commercial Appeal. Feb. 12, 2003.

Interview with Chris Thomas, Feb. 15, 2012.

Interview with Shea Flinn, Feb. 15, 2012.

Interview with Louise Mercuro, Feb. 15, 2012.

Interview with Richard Holden, Feb. 15, 2012.

Interview with Ernest Kelly, Feb 16. 2012.

Interview with David Pickler, Feb. 16, 2012.
Browse the Truth-O-Meter
More by Zack McMillin
Support independent fact-checking.
Become a member!
In a world of wild talk and fake news, help us stand up for the facts.