Jimmy Kimmel largely right about cuts, additions to NIH budget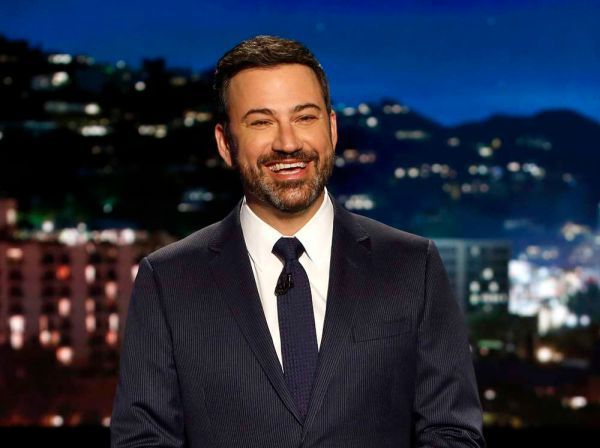 During his widely watched monologue about his newborn son's recent medical emergency, ABC late-night host Jimmy Kimmel offered a bit of praise for one group of Americans that doesn't receive much love these days: members of Congress.
"President Trump last month proposed a $6 billion cut in funding to the National Institutes of Health. And thank God our congressmen made a deal last night to not go along with that. They actually increased funding by $2 billion."
Is that what happened? Basically, yes. Kimmel has a point that by approving the increase, both Republicans and Democrats in Congress rebuked Trump's proposal and made clear a distaste for cutting NIH. Budget experts, however, may quibble that Kimmel oversimplified a bit on the numbers.
First, some background. NIH conducts and disseminates research into the causes, diagnosis, prevention and cure of human diseases. It is a collection of 27 separate institutes and centers, such as the National Cancer Institute, the National Institute of Allergy and Infectious Diseases, and the National Institute of Neurological Disorders and Stroke.
Explaining Kimmel's comment starts with the release earlier this year of the Trump White House's budget blueprint. While this proposal did not offer significant detail, it did include a cut for NIH. Specifically, the proposal would reduce spending for fiscal year 2018 by $5.8 billion compared to the fiscal 2017 level, through a range of reorganizations, consolidations and other changes.
That's short of a $6 billion cut, as Kimmel described it, but it's pretty close.
Fast-forward a few weeks to congressional negotiations over a bill to keep the government funded and avoid a government shutdown.
Under the agreement reached by lawmakers, NIH would see a $2 billion increase in its budget over the five-month period of extended federal spending. (That's on top of the funding that was already expected.)
According to news reports, the agreement provides an additional $400 million for Alzheimer's disease and an additional $476 million for the National Cancer Institute, $120 million for the Precision Medicine Initiative, and an additional $110 million for the BRAIN Initiative, which aims to map the human brain.
Where Kimmel oversimplified matters is on the numbers. Specifically, the $2 billion increase did not directly replace Trump's $5.8 billion proposed cut -- the two actions are distinct, since they targeted two different fiscal years.
It would have been more accurate to say that the $2 billion increase directly rejected a separate Trump proposal to cut $1.2 billion from NIH for the remainder of fiscal 2017, which concludes at the end of September. (Remember, the $5.8 billion cut was to be for the 2018 fiscal year, not for the rest of 2017.)
Indeed, the Trump proposal to cut NIH by $5.8 billion in 2018 is still officially on the table since Congress hasn't yet acted on spending for 2018. The agreement Kimmel cited only addresses a five-month extension of federal spending.
That said, Kimmel's overarching point -- that Congress effectively rejected Trump's proposal to cut NIH -- is on target, experts say.
Steve Ellis, vice president of the group Taxpayers for Common Sense, agreed that while Kimmel oversimplified the numbers, he added that the talk show host's "overall message is accurate. The administration sought cuts and Congress boosted the funding."
And the decision to protect NIH in the budget has been supported not just by Democrats but also by key Republicans, including the chairmen of the two chambers' health appropriations subcommittees, Sen. Roy Blunt, R-Mo., and Rep. Tom Cole, R-Okla., as well as Sen. Lamar Alexander, R-Tenn.
"There is no appetite on the Hill for cutting NIH," Stan Collender, a budget expert at the consulting firm Qorvis MSLGROUP, told PolitiFact.
Our ruling
Kimmel said, "President Trump last month proposed a $6 billion cut in funding to the National Institutes of Health. And thank God our congressmen made a deal last night to not go along with that. They actually increased funding by $2 billion."
Technically, the two funding changes Kimmel referenced are for different fiscal years, so Congress didn't precisely exchange the increase for Trump's proposed cut. But Kimmel's broader point is solid: The move by Congress to increase, rather than decrease, NIH's funding for the rest of the 2017 fiscal year is a signal that lawmakers are in no mood to cut NIH's budget by $5.8 billion once the 2018 spending bills are taken up.
We rate the statement Mostly True.