Are three detainees swapped for Bowe Bergdahl now ISIS leaders?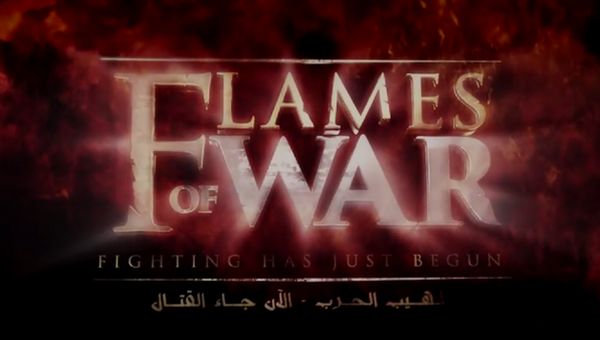 A reader recently sent us a link to a rather startling claim -- that three of the five Guantanamo detainees released by the United States in late May in exchange for Taliban prisoner Bowe Bergdahl have now taken up arms for the Islamic State.
That's the militant group sometimes known as ISIS or ISIL that has taken control of portions of Iraq and Syria and has beheaded two American journalists and at least one other Westerner.
The claim stems from a website, politicalears.com, that ran a post on Sept. 15, 2014, with the headline, "Three of five detainees swapped are now ISIS leaders." The post, which was also linked to elsewhere on the Internet, goes on to say:
"It is being reported that at least 3 of the 5 detainees involved in the swap have joined ISIS in Syria and Iraq as commanders and are using that rank to usher in an 'Islamic Caliphate' (a Sunni Islamic Theocracy -- contrary to Obama's claims that ISIS is not Islamic).
"The 'Taliban 5' who were transferred from Guantanamo Bay, Cuba, to custody in Doha, Qatar, are Mohammad Fazl, Khairullah Khairkhwa, Abdul Haq Wasiq, Norullah Noori, and Mohammad Nabi Omari. They have largely disappeared from view since they were dropped off in Doha, but eyewitnesses place Fazi, Wasiq, and Noori in Iraq and Syria fighting with ISIS."
If true, this would be a major story. But it's not.
President Barack Obama took significant heat at the time for releasing the five detainees, with some critics also taking issue with the ex-detainees' new terms of custody -- being transferred to the Persian Gulf state of Qatar with restrictions on their political behavior but relative freedom of movement within the country.
We didn't find any news reports about what the ex-detainees have been up to recently, but we quickly noticed a couple of red flags that made us suspicious of the email's claims. For starters, the claim in politicalears.com is entirely unsourced.
In addition, we'd run into politicalears.com before and found the site less than credible. Earlier this month, we looked at its claim that "over 73 percent of all donations raised" from the ALS Ice Bucket Challenge "are going to fundraising, overhead, executive salaries, and external donations." We gave it a Pants on Fire.
Experts who study the region told us the claim was wrong. The ex-detainees "are all in Qatar. This is nonsense," said Barnett R. Rubin, director and senior fellow at New York University's Center on International Cooperation.
Daveed Gartenstein-Ross, a senior fellow at the Foundation for Defense of Democracies, said that while he doesn't doubt that the ex-detainees are dangerous to United States interests, "there is literally zero evidence" that the detainees have been spotted on the battlefield with ISIS.
Gartenstein-Ross added that the claim doesn't even make much logical sense and betrays the author's weak grasp on the region's nuances.
"The ex-detainees "were in the Afghanistan-Pakistan theater," Gartenstein-Ross said. "Based on these guys' social networks and who their points of contact were, it's pretty unlikely they'd be able to quickly find a way to the battlefield and have a command" in the Iraq-Syria border region.
"They are not native Arabic speakers, and it would be unfamiliar terrain culturally. They would face a lot of obstacles," he said.
When we asked the White House if there was any evidence that one or more detainees has joined ISIS, spokeswoman Caitlin Hayden said, "There is no truth to these reports."
Our ruling
Bloggers said that "three of five detainees swapped (for Bowe Bergdahl) are now ISIS leaders." The claim has nonexistent sourcing, has been published by sites with questionable track records for accuracy, and has been knocked down by independent experts. We rate it Pants on Fire.