Donald Trump says Yale Law's 'top man' criticized former HP CEO Carly Fiorina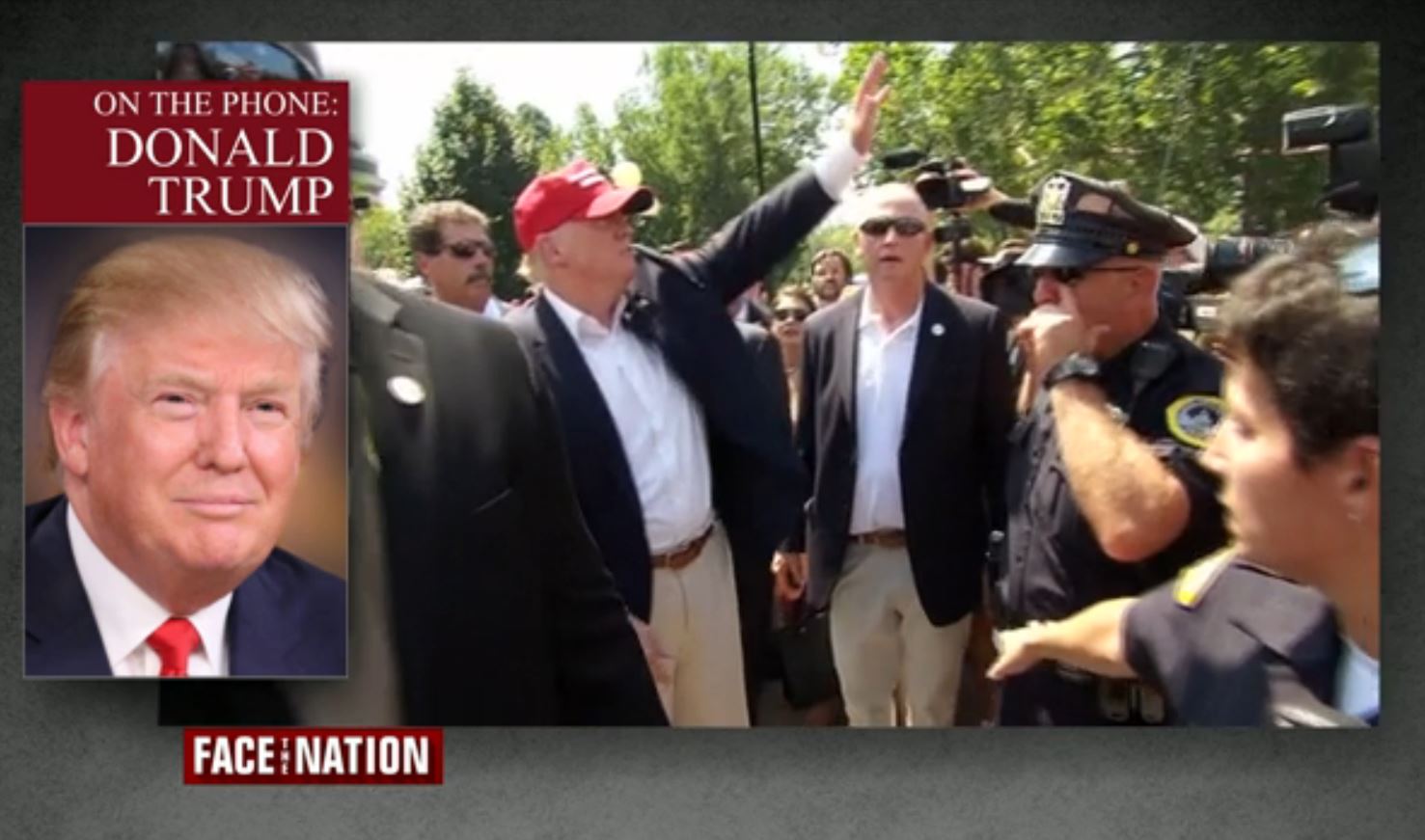 Donald Trump is again defending his disparaging comments about a woman on national television. This time it's about Carly Fiorina, a rival for the Republican nomination whom Trump mocked by saying "Look at that face!" in front of a Rolling Stone reporter who published his remarks.
Appearing on CBS' Face the Nation, Trump contended that his remarks were not about her appearance, but about "her persona" and her track record as the CEO of Hewlett-Packard.
"She hasn't done a good job in, you could call it, the private sector. The companies, take a look at the record," he said Sept. 13. "The top man at Yale Law School came out, Jeffrey Sonnenfeld, with just a raging report. She's one of the worst executives in his memory in history running the company."
Trump rarely cites his sources, so we were curious about the "raging report" by a top dog at Yale University's law school.
The Trump campaign did not get back to us by deadline, but we think he is likely referring to an Aug. 14, 2015, column in Fortune by Yale's Jeffrey Sonnenfeld.
The piece did criticize Fiorina's record at HP, but Trump misstated a few things.
First, Sonnenfeld is a professor and senior associate dean for leadership programs at the Yale School of Management, not "the top man" at Yale Law.
Second, Sonnenfeld didn't name Fiorina as one of the worst executives in his memory. But he told PolitiFact in an interview that "these complaints over her leadership are facts, which she cannot erase by attacking messengers."
"Fired in 2005, after six years in office, several leading publications titled her one of the worst technology CEOs of all time," he wrote in Fortune.
Here's a laundry list of Fiorina's failings, according to Sonnenfeld (which includes a nod to Trump himself):
Forcing through a "massive, ill-conceived, controversial" merger with Compaq Computer in 2002 by using "hardball tactics that would make Donald Trump wince,"
Completely reversing her stated strategy to emulate competitor IBM's move into IT services,
Slicing shareholder wealth in half in five years,
Hurting employee morale and poisoning company culture,
Cutting 30,000 U.S. tech jobs,
Pocketing in $100 million despite everything.
"She was not a criminal nor one of the rogue CEOs of another era and may deserve another chance, but it is telling that in a decade, she has never been given another major company to lead," Sonnenfeld told us. "Experience can be a badge of honor or a badge of shame."
Sonnenfeld's assessment of Fiorina is echoed by several others, but he stands out as one of her most prominent critics (so much so that Fiorina dismissed him as a Clinton adviser on NBC, which Sonnenfeld denies, and her Super PAC has featured him and his "disreputable past" in a blog post). He deemed Fiorina's tenure at HP a "colossal failure" in Bloomberg in April 2015 and "a reign of terror and poor performance" in a 2006 Associated Press story.
"You couldn't pick a worse, non-imprisoned CEO to be your standard-bearer," he told the New York Times in 2008.
A Fiorina spokeswoman contended that Fiorina "was a successful CEO by any metric" and said that Sonnenfeld "is a Clinton ally with dubious motives."
"This is a blatantly absurd statement which holds no factual or empirical basis," Leslie Shedd, press secretary for Fiorina's Super PAC, said. Shedd also pointed out that Trump has disparaged Sonnenfeld in the past (and got his title right) when the latter criticized his NBC reality show, The Apprentice, in 2004.
"I would have to say that he lacks the insight required to understand the architecture of a corporation, and his review reflects that lack of knowledge," Trump wrote in a letter to the Wall Street Journal. "Perhaps that is why he is a professor at Yale instead of the Wharton School of Finance (my alma mater)."
Since Sonnenfeld and the real estate mogul traded jabs, Trump apparently invited Sonnenfeld to lunch at Trump National Golf Course and charmed Sonnenfeld's wife and colleague, much to the Yale professor's horror.
Our ruling
Trump said, "The top man at Yale Law School came out, Jeffrey Sonnenfeld, with just a raging report" about former HP CEO Carly Fiorina, saying she is "one of the worst executives in his memory in history running the company."
Trump misses minor points about the Yale man and his message. Sonnenfeld teaches at Yale's business school. He is not the law school's "top man. And Sonnenfeld doesn't exactly say Fiorina is the worst HP CEO in "his memory."
However, the gist of Trump's claim is accurate, as Sonnenfeld has been a vocal critic of Fiorina's HP record for years.
Trump's claim is missing some detail but is overall on point about Sonnenfeld's long-running critique of Fiorina. We rate Trump's claim Mostly True.