Stand up for the facts!
Our only agenda is to publish the truth so you can be an informed participant in democracy.
We need your help.
I would like to contribute
The Central Falls School system "spent $100,000 on a time clock."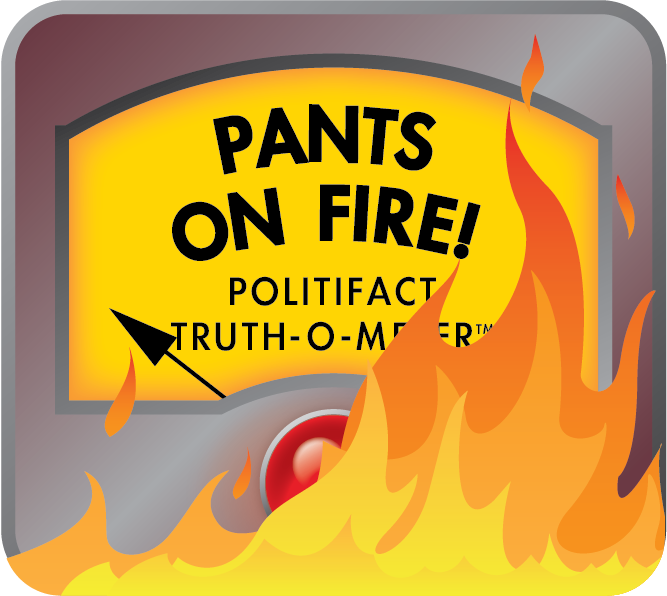 State Sen. John Tassoni says the Central Falls school system paid $100,000 for a time clock
State Sen. John Tassoni Jr. is waging an aggressive campaign to oust the leadership of the embattled Central Falls school system

In a news release, he called for the immediate resignation of Supt. Frances Gallo, saying that management of the state-funded district is "erratic at best and incompetent at worst. … State money is being used to operate the schools, and some of that money is being wasted and used irresponsibly."

We're not about to wade into a controversy over who should be leading the school system. Gallo and the schools have made national news for reform efforts that have kept administrators and the teachers locked in a nasty fray for more than a year.

But we were curious about one example Tassoni gave of questionable financial decisions. In his press release, he stated that "he has learned that the department spent $100,000 on a time clock."

Really? Could a time clock cost that much?

Without punching in, we got right to work on this one.

When we met with Tassoni, he showed us three Central Falls school district documents that he  called "purchase orders." He noted that each made reference to a time clock and that each had a different total: $40,543.64, $55,414.68 and $5,581.68.

So he added them up. Grand total: $101,540.

"That $100,000 disturbed me -- $100,000 for a time clock?" he said.

A first glance at the documents, however, reveals that there's a great deal more to the purchase than a "time clock." Two of the documents specify the order was for  "TimeClock Plus 6.0 Professional." There's enough detail to make clear it's a computerized system.

"It's not just a clock. It's a whole system," Gallo said when we contacted her. "It's automated and has brought us out of antiquity into a truly networked system."

We pictured Fred Flintstone ending his day at Slate Rock and Gravel Company by simply  sticking his time card into a dinosaur's mouth. And we recalled those classic wall-mounted clocks, the kind Moocher, in the movie "Breaking Away," smashes with his fist when his boss  says,  "Don't forget to punch the clock, Shorty."

What can the new system do better? And how does it work?

No one sticks a card into a clock in Central Falls schools anymore. Hourly employees place a finger on a scanner to record their arrival and departure. Their fingerprints are checked to verify their identity. Forget punching in for a friend who hasn't shown up for work.

The clocks relay employees' hours to payroll systems, reducing the time staff must spend processing cards and avoiding human error that could result in payment mistakes, according to Giovanna Venditti, the School Department's director of finance, and Kathy Gaouette, director of human resources.

The system can notify administrators when employees are approaching overtime. TimeClock can also ease record-keeping by tracking which hours should be paid out of the general fund or from an account set up for a specific grant, they said.

Of the 500 full- and part-time employees who support the 2,800-student district, only 182 mostly non-salaried employees -- including maintenance workers, crossing guards, bus monitors and drivers -- use the new system. But the district wants its 340 teachers to agree to use it, too.

Now back to those documents that Tassoni used to support his $100,000 claim. Only two are actual purchase orders, said Venditti.

One for $55,598.68, dated March 15, 2010, was for hardware, software, licensing fees, training and systems support. The purchase included 11 time clocks -- not one -- for nine school buildings.

The other purchase order, for $5,581, dated Feb. 23, 2011, was to renew a technical support agreement  for the TimeClock system for another year.

And that third document, the one with the $40,539 total? It's just a packing slip. Unlike the other two documents, it does not say "purchase order" at the top in large bold letters or include any similar information, such as a  "P.O. date" or "P.O. issued to."  Data Management Inc., of San Angelo, Texas, simply included it in a shipment of items it sent to Central Falls. The packing slip didn't total $55,598, the amount of the purchase order, because the $13,442 fingerprint scanning equipment and one other item were shipped separately.

So Tassoni, by simply adding the totals of the three documents, counted some items twice, inflating the original purchase of $55,598.68 (excluding the systems support renewal) by nearly 75 percent.

"It is not $100,000," said Venditti,  the finance director.

TimeClock was recommended by UniFund, the New Hampshire company that sold Central Falls its BudgetSense financial software, which helps the schools meet state financial reporting requirements. The programs are compatible.

Like Central Falls, Barrington purchased TimeClock at the advice of UniFund. The town paid only $18,996, said Ronald Tarro, director of administration and finance -- a lot less than Central. Falls. But Barrington bought two fewer clocks and decided not to pay extra for the fingerprint technology. Barrington schools use badges instead.

Barrington's costs are also substantially lower because only 25 non-salaried maintenance and custodial staff are using TimeClock. Data Management charges a fee based on the number of users--$15 for each of the 500 employees that Central Falls wants to use the clocks.

With the clock still running, where does this leave us?

For starters, Tassoni could have asked school officials about the documents he was shown. Instead, the senator -- who publishes a union newspaper and is a former union administrator -- simply added up the totals on the three documents to push his case against the school leadership. That's flimsy backup for saying he "learned" of a $100,000 expenditure and, then, choosing two words out of context, calling the purchase a "time clock."

It clearly was not just a time clock. And it didn't cost $100,000. The total was just over half that (plus the annual support contracts which are typical of software purchases).

When he turned over the documents to PolitiFact, Tassoni even admitted, "I could be all wet."

He IS all wet. But not to worry. We're going to flame-dry his Dockers with a Pants on Fire!

(Get updates from PolitiFactRI on Twitter. To comment or offer your ruling, visit us on our PolitiFact Rhode Island Facebook page.)
Press release, "Tassoni calls for massive changes in CF schools system," May 19, 2011, accessed on General Assembly web site on May 23

Interview, Sen. John Tassoni, May 25, 2011.

Interviews with Central Falls school administrators: Supt. Frances Gallo, finance director Giovanna Venditti, human resources director Kathy Gaouette, on May 25, 2011.

Interview, Ronald Tarro, director of administration and finance for Barrington schools, May 25, 2011.

Purchase orders and packing slips, supplied by Tassoni and Central Falls school officials, various dates, 2010-2011.


Browse the Truth-O-Meter
More by Richard Salit
Support independent fact-checking.
Become a member!
In a world of wild talk and fake news, help us stand up for the facts.