Stand up for the facts!
Our only agenda is to publish the truth so you can be an informed participant in democracy.
We need your help.
I would like to contribute
"Rhode Island continues to have the highest rates of substance abuse in the country."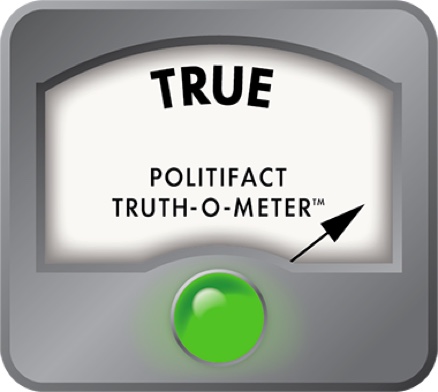 Social service provider says Rhode Island has highest rates of substance abuse in U.S.
When state lawmakers this year took up legislation to create a high school program in Rhode Island for teens in recovery, they heard sobering testimony from the head of the agency that would run it.

Ian Lang, chief strategy officer of The Providence Center, a provider of mental-health and substance-abuse services, painted a disturbing portrait of addiction problems in Rhode Island.

"Rhode Island continues to have the highest rates of substance abuse in the country," he told members of the Senate Education Committee while describing plans to locate the small school in one wing of the center's building on Hope Street.

Do we really have such a serious substance abuse problem?

In his remarks, Lang cited statistics from the National Survey on Drug Use and Health. Its sponsor, the U.S. Substance Abuse and Mental Health Services Administration, says the survey  "is the primary source of statistical information on the use of illegal drugs, alcohol, and tobacco by the U.S. civilian, non-institutionalized population aged 12 or older."

The survey, begun in 1971, is conducted in door-to-door interviews with a representative sample of the nation's population. About 900 people in Rhode Island respond annually to the questionnaire, parts of which are administered confidentially with computers.

Lang, citing survey estimates, testified that "over 11 percent of Rhode Islanders 12 and over use illicit drugs, the highest rate in the nation, and that Rhode Island has the highest percentage of persons 12 years and over needing but not receiving treatment for illicit drug use, at 3.3 percent. We also have the lowest perceived risk of substance abuse in the country, according to national statistics."

When we contacted Lang to discuss the survey results, he did some checking and realized he had actually cited old data. The most recent state-by-state comparison is based  on the 2007-2008 surveys. (The federal agency is a couple years behind and will release 2009 data later this year, a spokeswoman said.) Still, Lang said, Rhode Island continues to have among the worst substance-abuse rates in the nation.

"I think a lot of it has to do with the location... between Boston and New York and the easy availability of  drugs and the urban environment  we live in," he said. "It's a lot easier to get around here than if you were in the middle of nowhere....If you look at our sister states, it's not just a problem in Rhode Island, it's a problem in the Northeast," Lang said.

We decided to check the survey results ourselves. They turned out to be far more complex than we imagined. And troubling.

To begin with, states are not ranked individually. Instead, they are grouped into one of five "quintiles." So when Lang says Rhode Island's rates are the "highest" in the nation, he's using the survey definition, which is falling among the 10 worst states in any particular category.

We found that Rhode Island not only landed among the worst states in one category Lang cited -- the percentage of those 12 and over who have used illicit drugs in the past month -- we actually had the highest individual score. Rhode Island's rate was 13.3 percent. (Oregon was second, at 12.1 percent.)

We wondered why Lang would select everyone 12 and over instead of focusing on the population that would be served by the recovery high school. The survey, after all, includes a category for youths ages 12 to 17. So how does Rhode Island rank in that category? Still in the highest fifth and, according to our review, second of all states, at 12.4 percent. (Vermont is highest, at 13 percent.)

Lang also cited survey estimates of how many people in Rhode Island need treatment for substance abuse, but aren't getting it. For ages 12 and up, Rhode Island was in the "highest" group (ranking second at 3.9 percent). Again, we checked the rate for those ages 12 to 17, and the state remained in the top fifth, in sixth place at 4.9 percent.

Lang also highlighted the study's examination of attitudes in Rhode Island toward drug use, namely whether people  consider monthly marijuana use and weekly binge drinking to be risky. The numbers generally indicate our state is more accepting than others of such behavior.

We decided to look into two areas of the survey that Lang didn't mention, and turned up more troubling statistics. Turns out that Rhode Island topped all states for marijuana use for all age groups: an estimated 10.9 percent of residents 12 and older had used marijuana in the month prior to the survey. It also was tops for alcohol consumption by youth, including binge drinking.

Finally, we wondered whether the National Survey Lang cited is really the most authoritative. We put that question to Robert Morrison, executive director of the National Association of State Alcohol/Drug Abuse Directors.

"The national survey on drug use and health is one of the most widely used surveys in the country to get a picture of substance abuse in the nation," he told us.

In summary, the federal study Lang relied upon has a 40-year history and the statistics he cited were accurate. And when we delved into a variety of other categories from the same survey, we found that in many instances, Rhode Island has the "highest rates of substance abuse in the country" -- an alarming distinction.

We rate his claim True.

(Get updates from PolitiFactRI on Twitter. To comment or offer your ruling, visit us on our PolitiFact Rhode Island Facebook page.)
Interview, Ian Lang, chief strategy officer, The Providence Center, on May 25.

Interview, Robert Morrison, executive director, National Association of State Alcohol/Drug Abuse Directors, on June 1.

Recording, Senate Education Committee meeting, Rhode Island State House, May 18.

Web site, U.S. Substance Abuse and Mental Health Service Administration, various links to National Survey on Drug Use and Health, including State Tables, State Estimates of Drug Abuse, 2007-08, Alcohol Use -- State Estimates, Illicit Drug Use State Estimates, States in Brief Report, Rhode Island.
Browse the Truth-O-Meter
More by Richard Salit
Support independent fact-checking.
Become a member!
In a world of wild talk and fake news, help us stand up for the facts.