Stand up for the facts!
Our only agenda is to publish the truth so you can be an informed participant in democracy.
We need your help.
I would like to contribute
Says Walmart is "one of the largest sellers of assault-style weapons."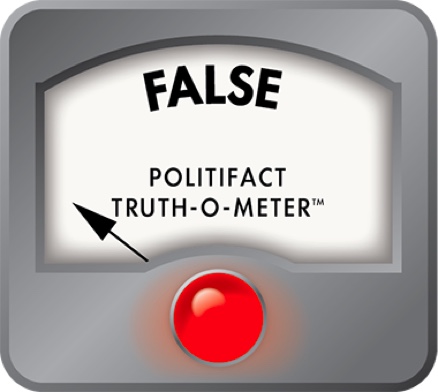 Is Walmart 'one of the largest sellers of assault-style weapons,' as MSNBC anchor said?
On the heels of a pair of mass shootings, MSNBC anchor Stephanie Ruhle asked a gun control activist how big businesses could contribute to curbing gun violence.
Ruhle homed in on Walmart, one of the nation's largest retailers and the site of the attack in El Paso, Texas, which left at least 22 people dead and dozens more wounded.
"Walmart is America," Ruhle said in the Aug. 5 interview. "Walmart is the largest employer in the United States, one of the largest sellers of assault-style weapons." 
It's true that Walmart is the largest private employer in the United States, but the retailer does not sell assault-style weapons. In fact, the company banned the sale of assault-style rifles in its stores in 2015.
Defining "assault weapons"
Ruhle's use of the term "assault-style weapons" could lead to some confusion, since there's no universal definition for it.
Generally, people on both sides of the gun debate agree that fully automatic weapons, which are heavily regulated, should be considered assault weapons. (Fully automatic weapons are subject to strict regulations that make them difficult for civilian buyers to purchase.) But there's disagreement over semi-automatic rifles, which have been used in several mass shootings.
When a now-expired ban taking on "semi-automatic assault weapons" passed in 1994, the Justice Department said, "In general, assault weapons are semi-automatic firearms with a large magazine of ammunition that were designed and configured for rapid fire and combat use," according to CNN.
Several big-box retailers currently sell semi-automatic rifles. Walmart just isn't one of them.
Walmart's gun sales
Walmart still sells some firearms and ammunition, as part of its long and complex history with guns. But it has ended the sale of weapons that could be considered assault-style.
Walmart has said its current gun sales policy will not change following the two recent mass shootings, meaning the company will continue selling certain firearms despite calls to drop gun sales entirely.
But Walmart has taken some steps over the last several years to refine that policy. Those steps included ending the sale of assault rifles in 2015, a decision the company attributed to low consumer demand, not calls for gun control, according to the New York Times. 
"We stopped selling assault-style weapons in 2015," Walmart spokesman Randy Hargrove told PolitiFact. "We have a longstanding commitment to selling firearms safely and compliantly."
It is accurate that Walmart is one of the largest sellers of firearms and ammunition in the United States, Hargrove said. He noted the company sells guns in roughly half of its 4,700 U.S. stores and not, for example, in its 'neighborhood market' stores, where the focus is on groceries. 
In 2018, Walmart removed some airsoft guns, toys and other items from its website that resemble assault-style rifles, Hargrove said. It also raised the age limit on gun purchases to 21.
The company has also said it only sells handguns in its Alaska stores, and in July, it stopped selling all guns in New Mexico after the state broadened its law on background checks.
Dick's Sporting Goods decided to stop selling assault-style rifles in 2018, as well.
According to CNN, Bass Pro Shops still sells semi-automatic rifles, and its subsidiary Cabela's offers what its website refers to as "semi-automatic tactical rifles." Gander Outdoors also lists "semi-auto action" firearms on its website. Other online retailers sell semi-automatic rifles, too.
MSNBC did not respond to a request for comment.
Our ruling
Ruhle said Walmart is "one of the largest sellers of assault-style weapons."
Walmart does not sell automatic weapons, and it stopped selling semi-automatic rifles in 2015. So we rate this statement False.
MSNBC, "How Walmart could do something about gun violence," Aug. 6, 2019
Congress.gov, "H.R.3355 — Violent Crime Control and Law Enforcement Act of 1994," Sept. 13, 1994
Walmart, "Walmart Statement on Firearms Policy," Feb. 28, 2018
Reuters, "Walmart Faces Pressure to Stop Gun Sales After Latest U.S. Mass Shootings," Aug. 6, 2019
The New York Times, "How State Laws Allowed Military-Style Guns Used in Dayton and El Paso Shootings," Aug. 5, 2019
The Washington Post, "Walmart, site of recent shootings, has a complicated history with guns," Aug. 3, 2019
CBS News, "Walmart will stop selling guns in New Mexico," July 9, 2019
USA Today, "Who is the largest employer in your state? Walmart top in nation with Amazon second," March 30, 2019
The Associated Press, "Here's what Dick's Sporting Goods CEO Ed Stack wrote about his company's actions," Feb. 28, 2018
CNN, "Who's still selling assault-style rifles?" Feb. 28, 2018
The New York Times, "How They Got Their Guns," Feb. 16, 2018
The New York Times, "Walmart to End Sales of Assault-Style Rifles in U.S. Stores," Aug. 26, 2015
CNN, "Loaded language poisons gun debate," Jan. 31, 2013
The New York Times, "As Bump Stock Demand Surges, Retailers Remove the Product From Websites," Oct. 5, 2017
PolitiFact, "The difference between automatic and semi-automatic weapons," Oct. 2, 2017
Email correspondence with Jaime Bellemare, spokesperson for the Brady Campaign to Prevent Gun Violence, Aug. 6, 2019
Phone interview with Randy Hargrove, spokesperson for Walmart, Aug. 6, 2019
Browse the Truth-O-Meter
More by Bill McCarthy
Support independent fact-checking.
Become a member!
In a world of wild talk and fake news, help us stand up for the facts.