Cook County soda tax should make a dent in consumption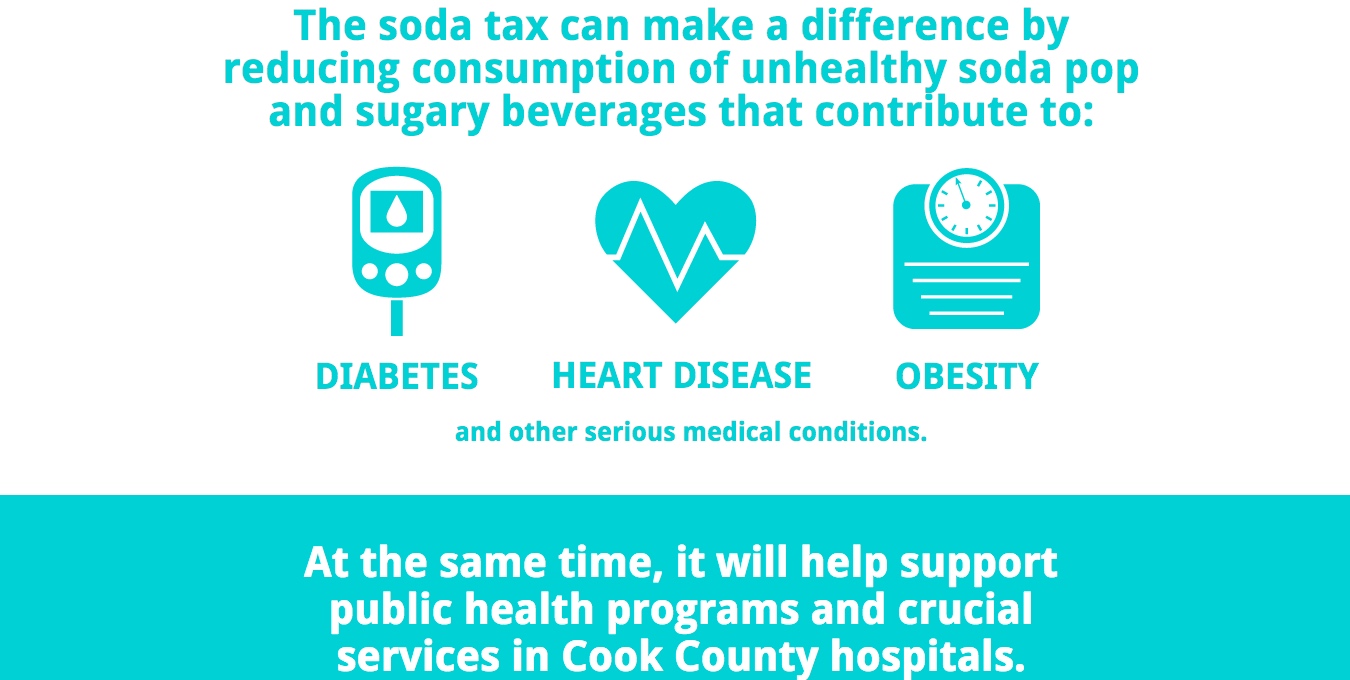 Is Cook County's new sweetened drink tax about public health or about money?
Cook County Board President Toni Preckwinkle, the architect of the tax, has said she rejects the premise of that question.
"In my view, this isn't a vote to repeal or keep a revenue source we already approved," Preckwinkle told the City Club of Chicago on Sept. 13. "It's about whether or not we want Cook County to be healthier, safer and more efficient or if we are willing to go backwards and let Cook County become sicker, less safe and less efficient."
Voting to repeal the tax, as may happen at the Cook County Board's Oct. 11 meeting, would be voting "to fire frontline health care providers: doctors, nurses and other medical professionals who help serve our most vulnerable patients," Preckwinkle said.
In an Aug. 22 interview on "Chicago Tonight," Preckwinkle had offered another defense.
"Our Cook County hospital system spends $200 million a year or more treating sugar consumption related diseases," she said, noting also that 87 percent of county government's budget goes into health care. "Obesity, heart disease, diabetes, tooth decay. That's a tremendous burden on our health care system. And we are facing a public health care crisis in this country related to sugar consumption."
As public fury has raged over the penny-an-ounce tax, Preckwinkle has scrupulously avoided discussing the issue on either its health or fiscal aspects alone.