Voters weren't 'denied a ballot' when NC had voter ID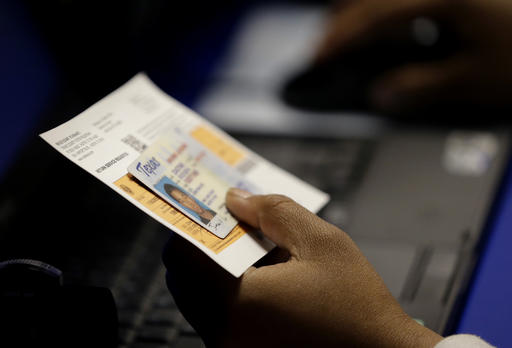 Critics of requiring voters to present a photo ID at the polls say it's a hurdle too high for some to clear.
Supporters say the requirement is necessary to prevent voter impersonation.
That debate is playing out in North Carolina as legislators draft a bill aimed at appeasing voters who, in a November referendum, endorsed the photo ID idea with 55 percent support. Republican legislators passed a photo ID law several years ago, but it was struck down in 2016 by judges who said that law aimed to suppress minority voters.
Republicans on Nov. 27 introduced the latest photo ID proposal that would go into effect next year.
In a committee meeting, state Sen. Terry Van Duyn argued the rollout would be too fast. Van Duyn, a Democrat from Buncombe County in western North Carolina, referenced the 2016 primary – when the old photo ID law was applied.
"With three years to educate the public, over 1,000 people were denied a ballot on Election Day. This seems like a pretty aggressive schedule. … That seems a little unreasonable," Van Duyn said on Nov. 27.
Were 1,000 people "denied a ballot" in that 2016 primary?
Elections board data
Contacted by PolitiFact, Van Duyn (pronounced "van dine") cited a PowerPoint presentation in a legislative committee Nov. 26 by Kim Strach, executive director of the N.C. State Board of Elections and Ethics Enforcement.
Strach explained to the committee that the NC elections board spent more than $2 million to raise awareness about the 2013 voter ID law that judges later shot down. The money went toward 400,000 posters and flyers, as well as TV, radio and online ads.
Van Duyn's point: Despite the state's outreach effort, some would-be voters still didn't understand or comply with the voter ID law during the 2016 primary.
"If you look at the second to the last slide, (Strach) states that 1,200+ voters, for a number of ID related reasons, were unable to vote. Some were offered provisional ballots, but were not counted," Van Duyn said in an email.
The slide Van Duyn referenced says: "1,248 voters did not present acceptable photo identification, or execute a Declaration of Reasonable Impediment, or return to the county office by the deadline after election night. These votes did not count.
They were offered ballots
Provisional ballots are conditional ballots that aren't counted until the voter's status can be confirmed. Van Duyn's email statement that "some were offered provisional ballots" implies that some weren't offered provisional ballots — which isn't accurate.
All of the 1,248 voters referenced in the email were offered provisional ballots, according to Josh Lawson, general counsel to the NC Board of Elections and Ethics Commission.
"Poll workers are required to offer a provisional voting opportunity to any voter who isn't in the poll books or lacks identification or appears not to meet the requirements," Lawson said in an email to PolitiFact.
"Our numbers were compiled using data on provisional voting applications, so all those voters were offered provisional ballots," Lawson said. "We do not have aggregate data on individuals who may have left the polling place without attempting to vote provisionally."
What does a "declaration of reasonable impediment" mean? Under the old law, voters filed a declaration with NC elections boards if they couldn't obtain a photo ID for any of the following reasons:
-Lack of transportation.
-Disability or illness.
-Lack of birth certificate or other documents needed to obtain photo identification.
-Work schedule.
-Family responsibilities.
-Lost or stolen photo identification.
-Photo identification applied for but not received by the voter voting in person.
The PowerPoint says 1,048 voters completed a "reasonable impediment" form and that 864 of those ultimately counted.
As for "returning to the county office," the 2013 bill allowed people who didn't bring an acceptable ID to the polls to cast a ballot if they presented a valid ID "to the county board of elections (no) later than 12:00 noon the day prior to the time set for the convening of the election canvass."
So the 1,248 voters whose ballots didn't count could've legitimized their provisional ballots by bringing a valid ID to their county elections board at a later date. But they didn't.
Our ruling
Van Duyn said "over 1,000 people were denied a ballot on election day" in the 2016 primary. She's got a point that more than 1,000 people showed up to vote and that their votes ultimately didn't count.
But her claim gives the impression that would-be voters were turned away by election workers, which isn't the case. They were offered provisional ballots and didn't take the necessary steps to make them count.
Her claim in the committee is partly accurate but leaves out important details or takes things out of context, so we rate it Half True.