Fact-checking claims about the whistleblower's legal team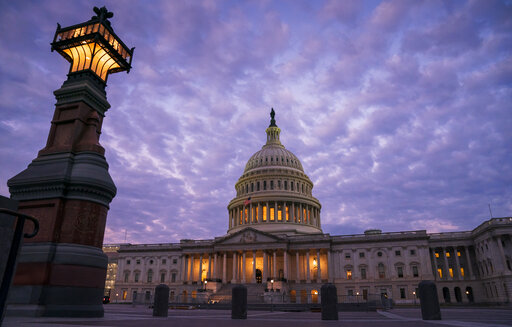 President Donald Trump and his allies are trying to discredit the whistleblower whose complaint about Trump and Ukraine prompted House Democrats to launch a formal impeachment inquiry by attacking the whistleblower's lawyers.
Trump once asserted that former special counsel Robert Mueller's investigation was headed by "hardened Democrats" and "big Crooked Hillary supporters." Now he's claiming the whistleblower's attorneys are "big Democrat(s)" driven by politics and out to get him.
On Oct. 3, Trump tweeted a clip of conservative commentator Mark Levin on Fox News host Sean Hannity's primetime TV show. Levin claimed, without evidence, that the whistleblower hired "left-wing lawyers, left-wing firms, Soros involved in funding one of them."
October 4, 2019
"He happens to get a Schumer-Clinton lawyer, who happens to work with a group called Whistleblower Aid," Levin said in the video. "And Breitbart has a great piece on this. They were founded in 2017 for the purpose of taking down the Trump administration."
We reviewed voter registration information, campaign finance filings and LinkedIn profiles for each of the whistleblower's three lawyers, who did not respond to requests for comment.
We found little evidence that they are "left-wing lawyers" working for "left-wing firms," and no evidence whatsoever that their work is being funded by George Soros, the billionaire Democratic donor.
Who are the whistleblower's attorneys?
The whistleblower is represented by Compass Rose Legal Group, a Washington law firm focused on security clearance, federal employment and national security issues.
The firm's three attorneys — Andrew P. Bakaj, Mark S. Zaid and I. Charles McCullough III — have represented the whistleblower "from the outset," according to a statement. (McCullough has not signed on to more recent statements.)
Bakaj, the lead attorney, is a former intelligence officer and criminal investigator who was himself a whistleblower while working for the CIA inspector general, according to the Washingtonian.
Meanwhile, Zaid runs his own national security law firm. McCullough is a longtime government official who most recently served as the first ever intelligence community inspector general, working under the director of national intelligence from 2011 to 2017.
Are they liberals?
We checked public records from Maryland, Virginia and the District of Columbia. Currently, Bakaj is registered to vote in D.C. with no political affiliation, Zaid is registered in Maryland with no political affiliation, and McCullough is registered in Maryland as a Republican.
So where did Levin, Trump and others get the idea that they are "left-wing" lawyers?
Levin did not respond to our requests for comment, but his claims that the whistleblower's lawyers lean to the left can be largely traced to reports from conservative news outlets such as Breitbart and the Washington Free Beacon.
On Sept. 24, Breitbart reported that Bakaj's "resume includes work for" former Democratic presidential candidate Hillary Clinton and current Senate Minority Leader Chuck Schumer.
The following day, the Washington Free Beacon reported that Bakaj donated this year to former Vice President Joe Biden, a Democratic presidential candidate.
The same outlets have also drawn attention to tweets Bakaj and Zaid have posted about Trump, in which they have poked fun at Trump, questioned his fitness for office, urged officials to blow the whistle on government misconduct and offered lower rates for would-be whistleblowers.
It's true that Bakaj donated to Biden. According to filings with the Federal Election Commission, he gave $100 to the Biden campaign on April 26.
The Breitbart story leaves out that Bakaj worked as an intern, not as a staffer, for Clinton, Schumer and the late Sen. Daniel Patrick Moynihan, according to his LinkedIn profile. Bakaj was not on their full-time staffs, nor did he represent them as a lawyer.
In response to a related critique from Fox New host Laura Ingraham, Zaid dismissed Bakaj's internships on Twitter. "Andrew — when he was 19/20 & in college — interned w/ Senators Schumer & Clinton," Zaid wrote. "Almost 20 years ago."
Zaid donated to the Montgomery County Democratic Central Committee between 2005 and 2014. In an interview with The Hill, Zaid said the donations were silent auction biddings that he made as a guest at the committee's spring ball. We could not find record any individual donations from McCullough.
On Twitter, Zaid listed a number of times when he has represented conservatives. He twice represented GOP members of Congress on cases related to the Freedom of Information Act, and he has represented the Republican National Committee as well.
He also represented five CIA whistleblowers in the Benghazi case, and he represented the Daily Caller, a conservative publication.
"The partisans are trying to smear the legal team as some liberal opposition," Zaid wrote. "We are anything but that." The Hill quoted two colleagues of Zaid saying he's hardly political.
As far as we could tell, Bakaj has not made any similar public statements.
Levin's other allegations
Levin also claimed that Whistleblower Aid, a nonprofit legal group that supports whistleblowers, was created "for the purpose of taking down the Trump administration." Zaid and Bakaj are affiliated with the group, which set up a GoFundMe to help pay for the whistleblower's services.
Support for Levin's claim seems to come from Breitbart, which noted that an old version of the group's website said "our Republic is under threat."
But aside from that now-deleted language and the fact that the group was founded in 2017, during Trump's presidency, there's no evidence that the group is targeting Trump. When it was created, founder John Tye explicitly said it was "not a partisan effort."
The claim that Soros is involved is more far-fetched. A Breitbart article mentions Soros numerous times, but each alleged link shows the billionaire several degrees of separation away from the whistleblower's lawyers. We could not find any credible evidence connecting Soros to the whistleblower's efforts.
Our ruling
Levin said the whistleblower hired "left-wing lawyers, left-wing firms, Soros involved in funding one of them."
One of the lawyers, Bakaj, donated $100 to Joe Biden and worked as an intern for Schumer and Clinton almost 20 years ago. None of the lawyers are registered Democrats.
Furthermore, there's no evidence that their firm leans to the left or receives funding from Soros.
We rate this statement Mostly False.
Correction, Nov. 6: We have corrected a minor word in Levin's quote; it now reads "one" on all references.