Facts are under assault in 2020.
We can't fight back misinformation about the election and COVID-19 without you. Support trusted, factual information with a tax deductible contribution to PolitiFact
I would like to contribute
"Two liberal Democrat congressmen arrested for planning Trump's assassination."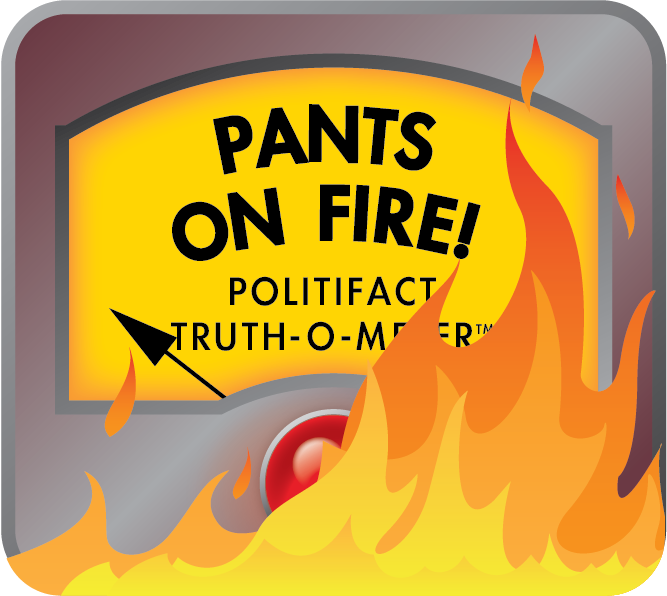 Pair of (fake) Democratic congressmen were not arrested for plotting to kill Trump
A fake news post that said two Democratic congressmen were caught plotting President Donald Trump's death was actually a repurposed article from a website known for trolling conservatives.
A story from March 21, 2017, carried the headline "2 liberal Democrat congressmen arrested for planning Trump's assassination." Facebook users flagged it as potentially fake, as part of the site's efforts to winnow fake news from users' news feeds.
The post said Rep. Harold Spunkmeyer, D-Ill., and Rep. Johnathon Leominster Jr., D-Mass., plotted to ambush Trump during a trip to Florida. The story quoted a federal agent as saying "there was enough evidence when presented to the president for him to order us to take them as terrorism suspects."
You don't have to be from Illinois or Massachusetts to be able to quickly confirm that there are no members of Congress named Harold Spunkmeyer or Johnathon Leominster Jr. There also has been no record of any such arrests of other lawmakers, because the story isn't real.
We emailed ProudLeader.com to see if they knew that, since there's no disclaimer on the link, but never heard back.
We've seen the same post pop up on some other websites, but its origins are a familiar source: TheLastLineOfDefense.org, which posted the original story on Feb. 23.
The parody website has been the source of several fake news stories that we've previously checked.
TheLastLineOfDefense.org fabricates posts keyed to topics designed to inflame conservatives. The articles quite often end up being passed around on multiple websites, often without an indication that they are fake.
TheLastLineOfDefense.org doesn't immediately indicate that any of its stories are fake, but its About Us link notes that "all articles should be considered satirical and any and all quotes attributed to actual people complete and total baloney."
This claim, too, is total baloney. We rate it Pants On Fire!
Browse the Truth-O-Meter
More by Joshua Gillin
Support independent fact-checking.
Become a member!
In a world of wild talk and fake news, help us stand up for the facts.