Stand up for the facts!
Our only agenda is to publish the truth so you can be an informed participant in democracy.
We need your help.
I would like to contribute
Doctors and nurses who administer the coronavirus vaccine can be "tried as war criminals."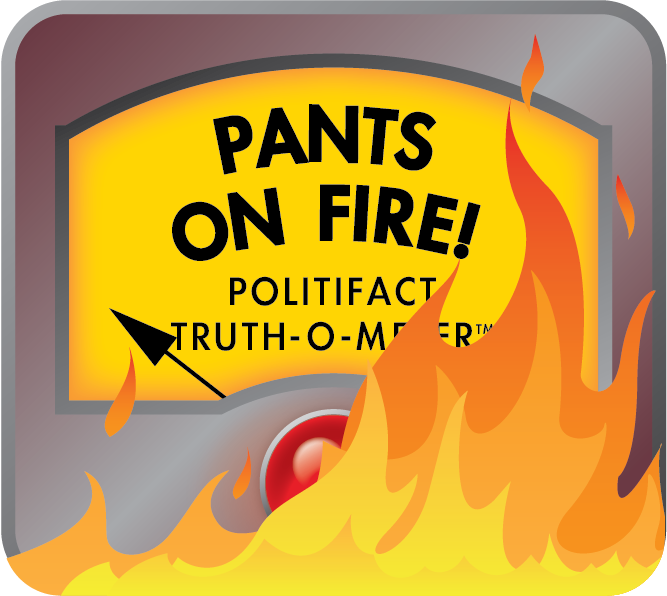 Doctors administering COVID-19 vaccines aren't guilty of war crimes
If Your Time is short
Administering approved vaccines is not a medical experiment. Regulators in the U.S. and the U.K. have approved several vaccines for emergency use.

In the U.S., clinical trial participants give written content. The U.K. requires consent before doctors administer vaccines, too.
The video starts with a video from a child TikToker and an advertisement for silver coins. Then, it transitions to a shot of an old man in a maroon wingback chair reading from a stack of papers.
That man is Dr. Vernon Coleman, a British author who has denied the existence of HIV/AIDS and authored a book titled "Anyone Who Tells You Vaccines Are Safe and Effective is Lying." In the video, Coleman spins a conspiracy theory that paints the coronavirus vaccine as a dangerous medical experiment.
"I'd rather die than have that stuff in my body," he says.
Over the course of nearly 18 minutes, Coleman takes aim at politicians in the United Kingdom who have promoted the coronavirus vaccine. He calls the vaccine "experimental" and "gene therapy" — and says that doctors who administer it are guilty of war crimes.
"How many doctors and nurses jabbing people with this stuff are telling patients it's a trial? How many are giving people the information they need to make a value judgment?" Coleman says. "I would guess somewhere close to none. And so legally, all those people giving vaccinations are war criminals."
The video was published in an article on the website of Charlie Ward, a Briton who has promoted the baseless QAnon conspiracy theory on his YouTube channel. The headline: "Doctors and Nurses giving the Covid-19 Vaccine Will Be Tried as War Criminals."
That article was flagged as part of Facebook's efforts to combat false news and misinformation on its News Feed. (Read more about our partnership with Facebook.) 
(Screenshot from Facebook)
Coleman's video has been viewed hundreds of thousands of times on Facebook, according to CrowdTangle, a social media insights tool — in spite of the platform's recent ban on vaccine misinformation. So we wanted to take a closer look at his claims, which have been promoted by anti-vaccine activists in the U.S.
Coleman is wrong. Administering approved vaccines is not a medical experiment, and doctors and nurses who administer them aren't guilty of war crimes. Other fact-checkers have debunked similar claims.
In the video, Coleman cites two pieces of evidence: a page from the National Library of Medicine and the Nuremberg Code.
"The United States National Library of Medicine published details of the vaccine program currently underway and they say that the trial will last two years," Coleman said. "Anyone having the vaccine is therefore taking part in an experiment." 
The "vaccine program" Coleman referred to is an ongoing clinical trial for the Pfizer and BioNTech coronavirus vaccine, which is expected to end Jan. 31, 2023. However, that doesn't mean the Pfizer vaccine is an "experiment." 
It's normal for safety monitoring to continue after the FDA greenlights a vaccine. Pfizer said in December that it would continue monitoring trial participants for adverse events for two years after they receive the second dose of the vaccine. The U.S. and U.K. governments also have systems in place for tracking vaccine safety.
Regulators in the U.K., where Coleman lives, approved the vaccine for emergency use Dec. 2, 2020. The U.S. Food and Drug Administration issued its emergency use authorization on Dec. 11. Americans started getting shots three days later. 
The FDA authorized Pfizer's vaccine for emergency use after months of stage three clinical trials, during which more than 40,000 participants received the vaccine. The FDA wrote in its assessment of the trial that the vaccine was safe and effective.
"FDA has determined that the totality of the available data provides clear evidence that Pfizer-BioNTech COVID-19 Vaccine may be effective in preventing COVID-19 and support that the known and potential benefits outweigh the known and potential risks of the vaccine's use in millions of people 16 years of age and older, including healthy individuals," the agency wrote.
RELATED: What we know about the COVID-19 variants and how they impact vaccine efficacy
The second source that Coleman cited in the video is the Nuremberg Code, a set of research ethics that resulted from the Nuremberg Trials after World War II.
"Nuremberg Code stated explicit voluntary consent from human patients is required for experimentation," he said. "People must be warned they're taking part in a trial."
The Code does say "the voluntary consent of the human subject is absolutely essential." And since it was adopted by the Geneva Conventions of 1949, breaking that principle would constitute a war crime.
However, none of that is relevant to the coronavirus vaccine rollout.
The Nuremberg Code was created in response to experiments that Nazis conducted on prisoners in concentration camps. It says nothing about using tested and approved vaccines on patients.
In the U.S., all 43,448 participants in the Pfizer vaccine trial provided "written informed consent," according to the FDA. The U.K. requires consent before health care providers administer vaccines.
Coleman's claim is inaccurate and ridiculous. We rate it Pants on Fire!
ABC News, "US administers 1st doses of Pfizer coronavirus vaccine," Dec. 14, 2020
Agence France-Presse, "Principles in the Nuremberg Code are compatible with vaccination," May 29, 2020
BBC, "What's behind the rise of QAnon in the UK?" Oct. 12, 2020
Centers for Disease Control and Prevention, "Vaccine Testing and the Approval Process"
ClinicalTrials.gov, "Study to Describe the Safety, Tolerability, Immunogenicity, and Efficacy of RNA Vaccine Candidates Against COVID-19 in Healthy Individuals"
CrowdTangle, accessed Feb. 10, 2021
The Daily Beast, "Anti-Vaxxers Who Shut Down Dodger Stadium Plot Creepy Sequel," Feb. 10, 2021
Dr. Charlie Ward, "Doctors and Nurses giving the Covid-19 Vaccine Will Be Tried as War Criminals by Dr Vernon Coleman," Feb. 6, 2021
Dr. Vernon Coleman, "Anyone Who Tells You Vaccines Are Safe and Effective Is Lying," March 27, 2019
Factcheck.org, "Nuremberg Code Addresses Experimentation, Not Vaccines," June 8, 2020
Food and Drug Administration, "Pfizer COVID-19 Vaccine EUA Letter of Authorization reissued 12-23-20"
Food and Drug Administration, "Vaccines and Related Biological Products Advisory Committee Meeting December 10, 2020"
Full Fact, "People giving Covid-19 vaccines won't be tried as war criminals," Feb. 5, 2021
Gov.uk, "Green Book: Chapter 2 Consent"
Gov.uk, "Report a problem with a medicine or medical device"
The Guardian, "Facebook bans misinformation about all vaccines after years of controversy," Feb. 8, 2021
National Institutes of Health, The Nuremberg Code
Nature, "The UK has approved a COVID vaccine — here's what scientists now want to know," Dec. 3, 2020
New England Journal of Medicine, "Fifty Years Later: The Significance of the Nuremberg Code," Nov. 13, 1997
New England Journal of Medicine, "Safety and Efficacy of the BNT162b2 mRNA Covid-19 Vaccine," Dec. 31, 2020
Pfizer, "THE FOUR PHASES OF CLINICAL TRIALS"
Pfizer, "PFIZER AND BIONTECH CONCLUDE PHASE 3 STUDY OF COVID-19 VACCINE CANDIDATE, MEETING ALL PRIMARY EFFICACY ENDPOINTS," Nov. 18, 2020
PolitiFact, "What is QAnon, the baseless conspiracy spilling into US politics?" Aug. 27, 2020
Reuters, "Fact check: Staff administering COVID-19 vaccines are not war criminals," Feb. 4, 2021
Vaccine Adverse Event Reporting System, "Report an Adverse Event to VAERS"
VernonColeman.com, "AIDS & HIV"
Browse the Truth-O-Meter
More by Daniel Funke
Support independent fact-checking.
Become a member!
In a world of wild talk and fake news, help us stand up for the facts.